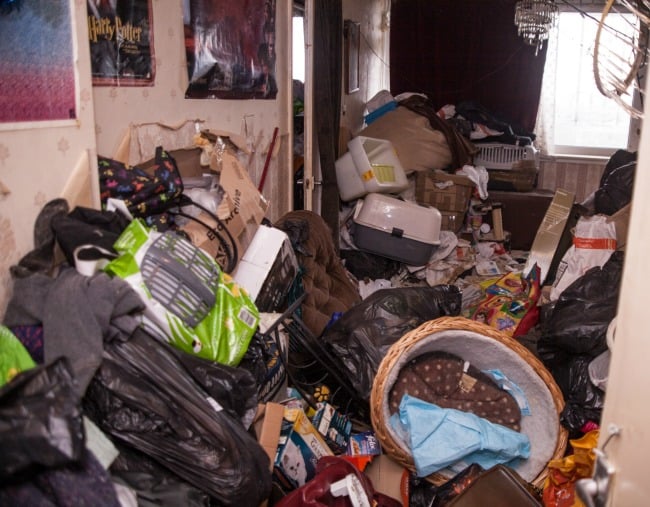 A decomposed, mummified body of a man was recently found by forensic cleaners in a Sydney apartment. The apartment's owner is thought to have suffered from hoarding disorder, and police believe the decomposed body had been there for more than ten years.
We occasionally read stories involving people with hoarding disorder – people whose possessions pose a serious burden. Clutter might prevent them from sitting on their sofa, taking a shower, cooking a meal, or sleeping in their bed.
Despite the lack of space, they find it impossible to part with items they don't need. Why is it so hard for them to let go of their possessions?
Loving things
As children, we use possessions to comfort ourselves when our parents are unavailable. By the time we reach adulthood, most of us have abandoned our security blankets and teddy bears. We might occasionally buy something unnecessary or hang on to a few items we no longer need.
In most cases, these few extra possessions don't pose a problem. We store them in the closet or display them proudly on a shelf. But our stuff never creeps beyond that point. We have a few treasured objects, but we don't rely on them to make us feel good – at least not on a regular basis.
It's a different story for the 1.2 million Australians who meet the DSM-5 criteria for hoarding disorder. These include:
difficulty discarding items regardless of their actual value
a perceived need to save the items and associated distress at the idea of losing them
clutter that prevents using the home being used for its intended purpose.
Hoarding disorder leads to a quality of life as poor as that of people with schizophrenia. Clutter increases the risks of injury, medical conditions, and death.
A quarter to a third of Australian residential fire-related deaths are associated with hoarding disorder.
For those with hoarding disorder, possessions remind them of the past and foreshadow a potential future. They can remember their child wearing that outfit or playing with that toy. They are certain that jug will be useful some day, despite having many other jugs they have never used. They are extremely attached to their possessions for one reason or another.
Just thinking about disposing of their items makes people with hoarding disorder feel highly anxious. Their anxiety is similar to what others may feel about giving a speech or finding a spider in their shoe. Believing they can't cope with the distress of losing their possessions, they hang on tightly. Doing so unfortunately strengthens their beliefs that their possessions are needed.