By Evelyn Volders, Monash University
We all understand how important breastfeeding is for baby's health. Breastfeeding mothers often receive a variety of well-intentioned advice about what and what not to eat during this period. But what does the science say?
If you look carefully at the food recommendations for breastfeeding, you will see only minor changes to the diet recommended for all healthy people. This is because during pregnancy, the body prepares for the energy cost of lactation by laying down some additional fat stores.
Energy needs.
For the purposes of developing guidelines, breastfeeding women are assumed to produce about 780 millilitres of breast milk per day at an energy cost of 2,800 kilojoules per day. However, the additional energy requirement per day is only 2,100 kj, based on the assumption that fat stores will be used to make up the deficit.
The body also adapts to conserve energy during lactation by decreasing the basal metabolic rate. Heat production and activity levels also often drop after having a baby. In terms of food recommendations, the additional needs equate to an additional two serves of vegetables and three serves of grains per day, bringing both energy and extra nutrients.
So a salad sandwich and some crackers or a larger serve of rice with dinner would suffice. Or you might choose a bowl of soup and a bread roll.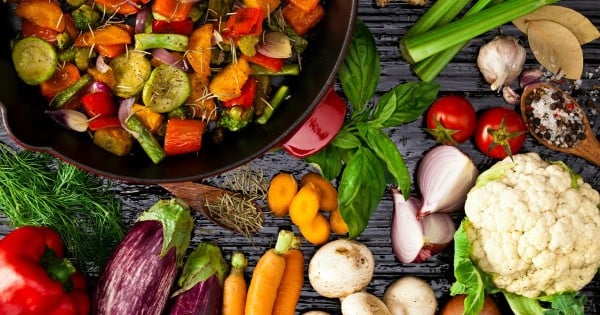 Nutrition needs.
In our nutrition-conscious world, we often assume vitamin supplements are needed during this time. Amazingly, women all over the world – even those who are quite malnourished – usually manage to breastfeed successfully due to their use of nutrient stores.
There are always exceptions; whether the nutrient stores are sufficient to support lactation will depend on diet quality and weight gain during pregnancy. It's also important to understand more pregnancies and more breastfeeding by an individual will mean her stores will be lower.
Women who are on severe weight-loss diets and have lowered their food intake significantly during lactation have not been well-studied but older research suggests it takes a big deficit before milk production is affected.