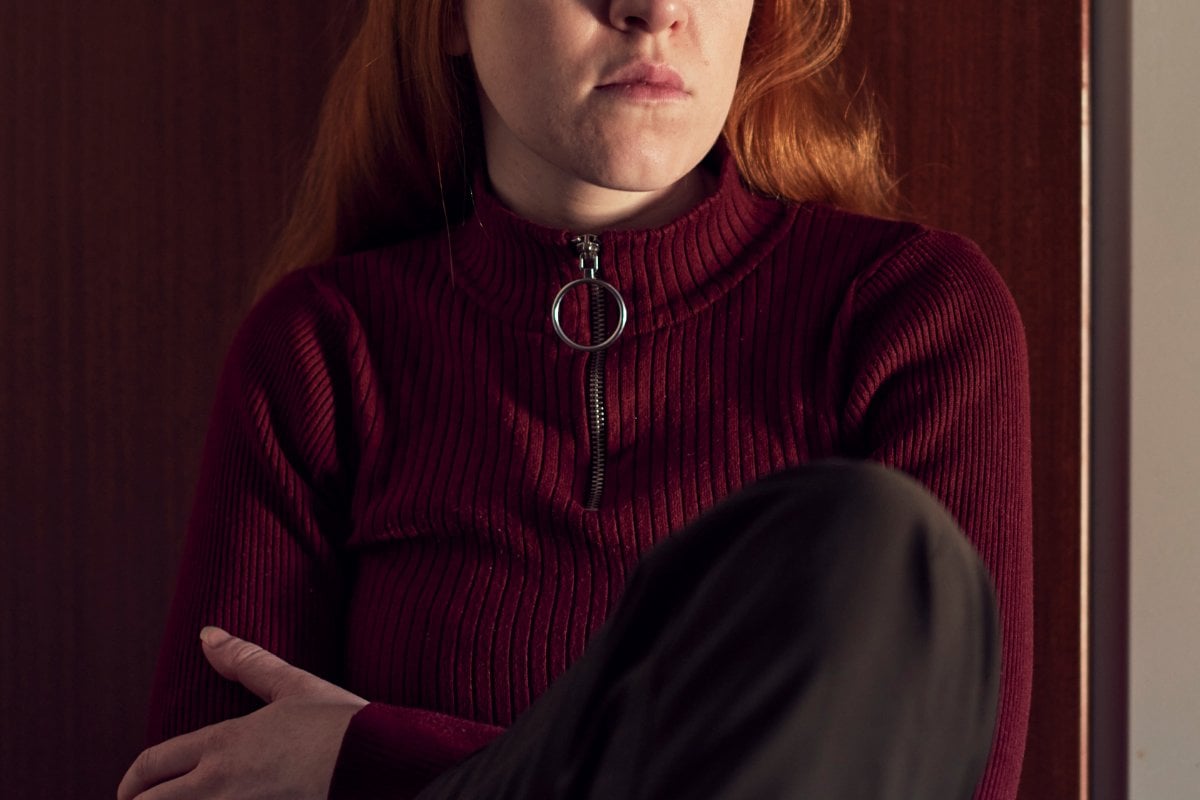 May is Domestic and Family Violence Prevention Month and, at Mamamia, we're sharing women's stories of bravery and courage. If you have the means, please donate to RizeUp to help women and families move on after the devastation of domestic violence.
This post deals with domestic violence and could be triggering for some readers.
I've been following the Johnny Depp and Amber Heard saga with intrigue, as I've also experienced a toxic relationship. They've both revealed they grew up with abusive childhoods, which struck a big chord with me, as I also had an abusive mother. 
My ex partner Jake* was so abusive, I secretly wished he'd leave me for someone else so that I didn't have to experience the torment anymore. 
Mum had jealous rages towards Dad, just like Jake did with me. Jake's behaviour got so destructive, with him spitting and throwing things at me, that I had to leave him to stay at Mum's place for a little while, but I got a little reprieve. She threw a chair at me in anger while I was holding my one-year-old. I can't even remember what she was angry about. I often can't remember why Mum had such outbursts because, much like with Jake, they were mostly triggered by something that didn't warrant such an aggressive reaction. I asked myself, "Do I go back to Jake or stay with Mum?" 
I went back to Jake to see if we could work things out. 
Watch: We lose one woman every week in Australia to domestic violence, but that's just the tip of a very grim iceberg. Post continues after video.
Things didn't improve, so I sought assistance from a domestic violence case worker. The lightbulb moment occurred when she said, "You put up with him because he's just like how your mother was to you."
My sisters can all speak to Mum's behaviour too. Growing up experiencing this, we formed the unhealthy idea that this was "normal."