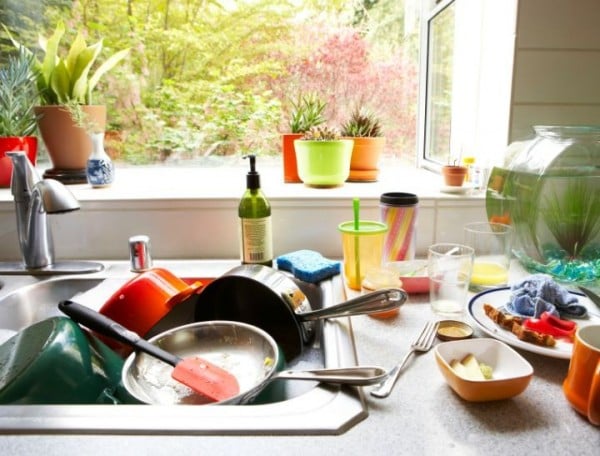 I feel bad for marital communication, because it gets blamed for everything. For generations, in survey after survey, couples have rated marital communication as the number one problem in marriage. It's not.
Marital communication is getting a bad rap. It's like the kid who fights back on the playground. The playground supervisors hear a commotion and turn their heads just in time to see his retaliation. He didn't create the problem; he was reacting to the problem. But he's the one who gets caught, so he's sent off to the principal's office.
Or, in the case of marital communication, the therapist's office.
I feel bad for marital communication, because everyone gangs up on him, when the truth is, on the playground of marriage, he's just reacting to one of the other troublemakers who started the fight:
1. We marry people because we like who they are. People change.
Plan on it. Don't marry someone because of who they are, or who you want them to become. Marry them because of who they are determined to become. And then spend a lifetime joining them in their becoming, as they join you in yours.
2. Marriage doesn't take away our loneliness.
To be alive is to be lonely. It's the human condition. Marriage doesn't change the human condition. It can't make us completely unlonely. And when it doesn't, we blame our partner for doing something wrong, or we go searching for companionship elsewhere. Marriage is intended to be a place where two humans share the experience of loneliness and, in the sharing, create moments in which the loneliness dissipates. For a little while.
3. Shame baggage. Yes, we all carry it it.
We spend most of our adolescence and early adulthood trying to pretend our shame doesn't exist so, when the person we love triggers it in us, we blame them for creating it. And then we demand they fix it. But the truth is, they didn't create it and they can't fix it. Sometimes the best marital therapy is individual therapy, in which we work to heal our own shame. So we can stop transferring it to the ones we love.
4. Ego wins.
We've all got one. We came by it honestly. Probably sometime around Year Four when kids started to be mean to us. Maybe earlier if our family members were mean first. The ego was a good thing. It kept us safe from the emotional slings and arrows. But now that we're grown and married, the ego is a wall that separates. It's time for it to come down. By practicing openness instead of defensiveness, forgiveness instead of vengeance, apology instead of blame, vulnerability instead of strength, and grace instead of power.