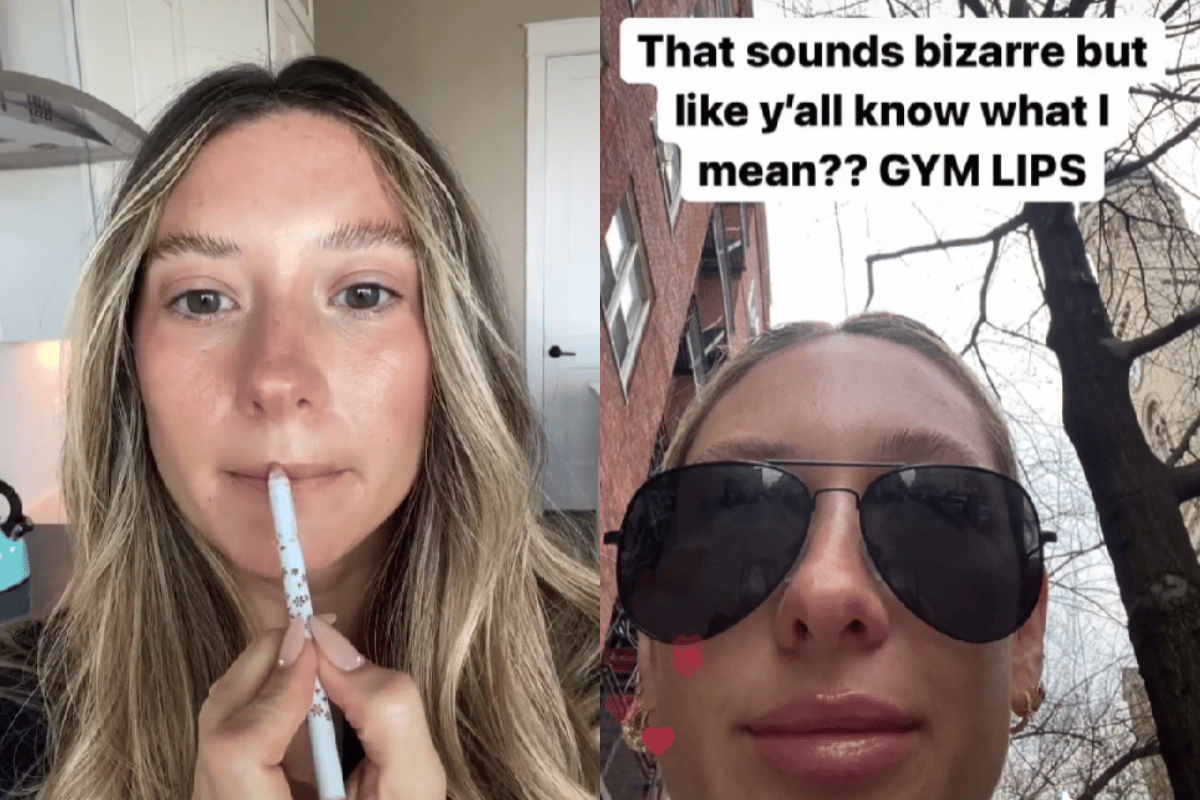 There's been this term floating around the interwebs… namely, TikTok. And everyone is on about it.
It's called 'gym lips'. Heard of it? 
Nah, it has nothing to do with working out, promise!
The trendy term actually refers to a makeup technique - and it's gaining MASSIVE popularity because it's so incredibly easy to do. The best part? We guarantee you'll already have everything you need in your makeup bag.
We love it when that happens!
Watch: The very best techniques to use for a smokey eye... without black eyeshadow in sight. Post continues below.
So, what exactly does the 'gym lips' makeup trend involve?
Allow me to explain.
What is the 'gym lips' makeup trend?
The term was actually coined by New York makeup artist Kelli Anne Sewell, and it's a makeup technique that involves using a neutral, fleshy coloured lip liner (the shade will be different for everyone!), and overlining your lips ever-so-slightly.
You basically fill them in, and then apply a plumping balm or a regular lip balm over the top to finish it off.
That's it! Told you it was easy.
The point? It's the perfect everyday lip. Something that wouldn't look out of place if you're going to, say, the gym or wearing minimal makeup. It's supposed to look really natural - that fresh, plump, glowy look.
Check it out below:
We know, we know. It's not all that groundbreaking, and you've probably already been doing it for years, but I gotta say - it's a cool term! And, y'know - what's old is always new again.
Sewell posted a follow up clip on TikTok, saying she realises she "isn't re-inventing the wheel", but it's a "fun name for a very 'no makeup' makeup overlined lip that looks like you're wearing no makeup but just have plump, juicy lips."
And look, as someone who doesn't like wearing lipstick, I'm really into it.
Listen: Find out what Leigh Campbell and I thought of the 'gym lips' hack on the You Beauty podcast below.