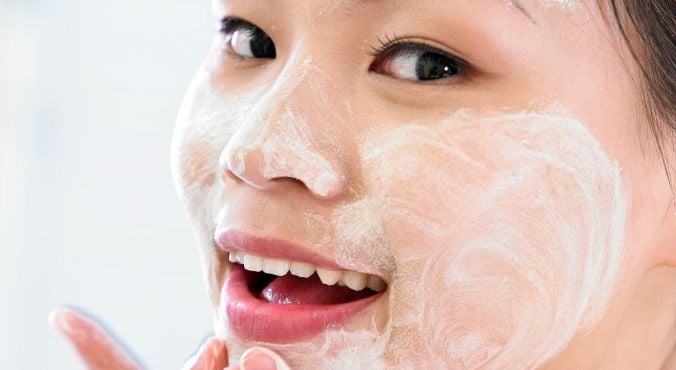 Image via iStock.
What does your cleansing routine look like? A quick pump of your face wash before drying off and adding moisturiser? It's the regime we've been keeping up since we were about 14 years old, but it's not the only way to get the desired result.
Here are the three best alternatives to your wash and wipe cleansing routine.
1. Micellar Water
Once you've converted, you'll never go back. For skeptics (I was one of you not so long ago) it may look like nothing special, but it works wonders.
Available in Australia since last year (but loved by the French and those in the know for many, many years) the magic lies in the "micelles", molecules that help cleanse and capture fatty molecules such as dirt, oil and makeup, without reddening or irritating skin. (Post continues after gallery.)
Micellar cleansing waters