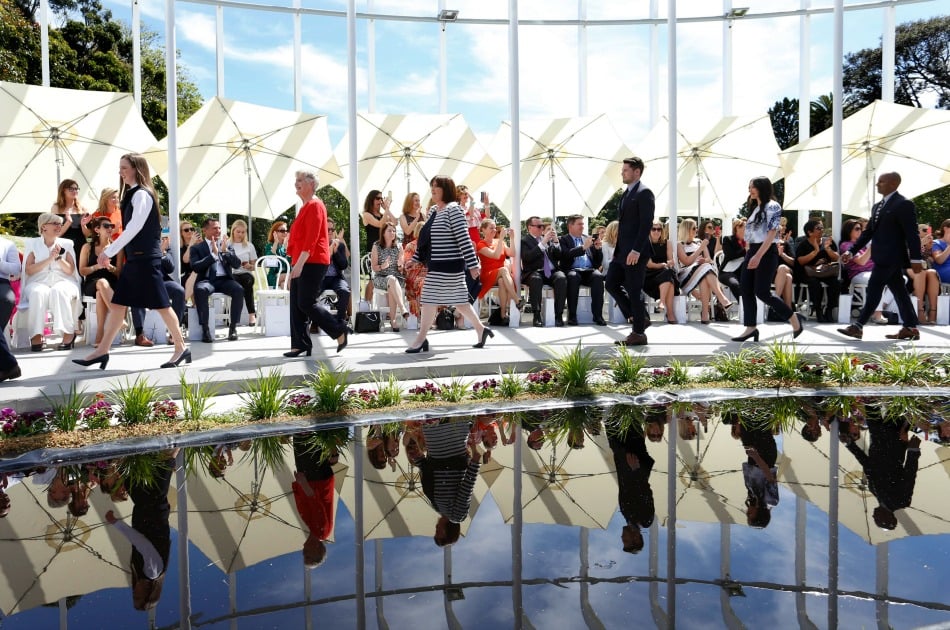 Today Westpac launched its new corporate wardrobe designed by none other than Aussie fashion designer Carla Zampatti.
That sound you hear? It's their staff collectively cheering.
The Westpac Collection was shown in celebration of its upcoming 200 year anniversary alongside Zampatti's 2017 Winter Collection (yes, the fashion world is already focused on next year).
Held at the Royal Botanical Gardens in Sydney, the collection was full of punchy red, a monochrome print, navy blue and Zampatti's signature stripes.
The most lovely touch? It was modelled by 30 Westpac employees from around the country and was designed to cater to different climates, genders, geographies, ages and sizes.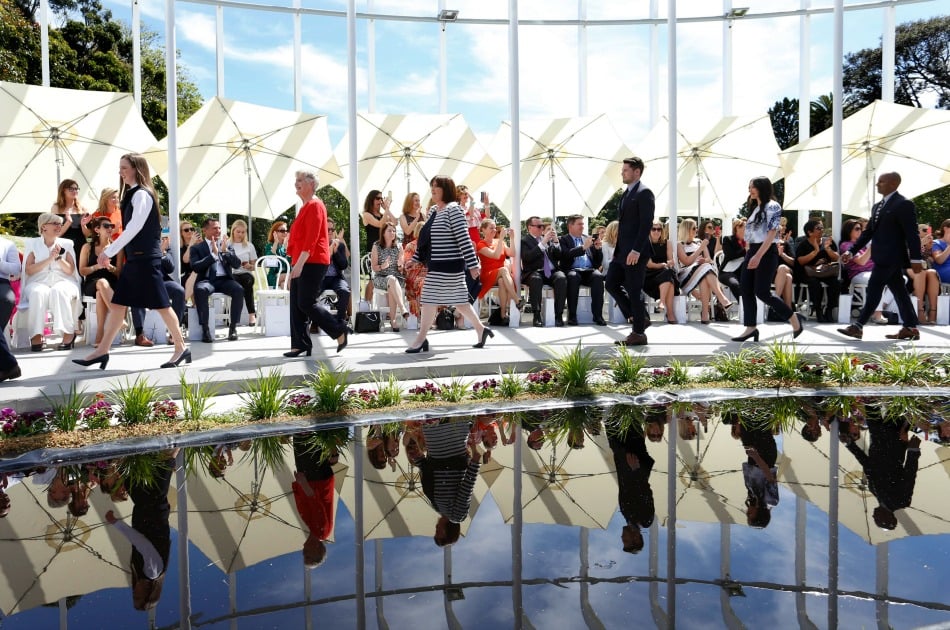 Image: supplied
The item that stuck out for us? The stylish hijab.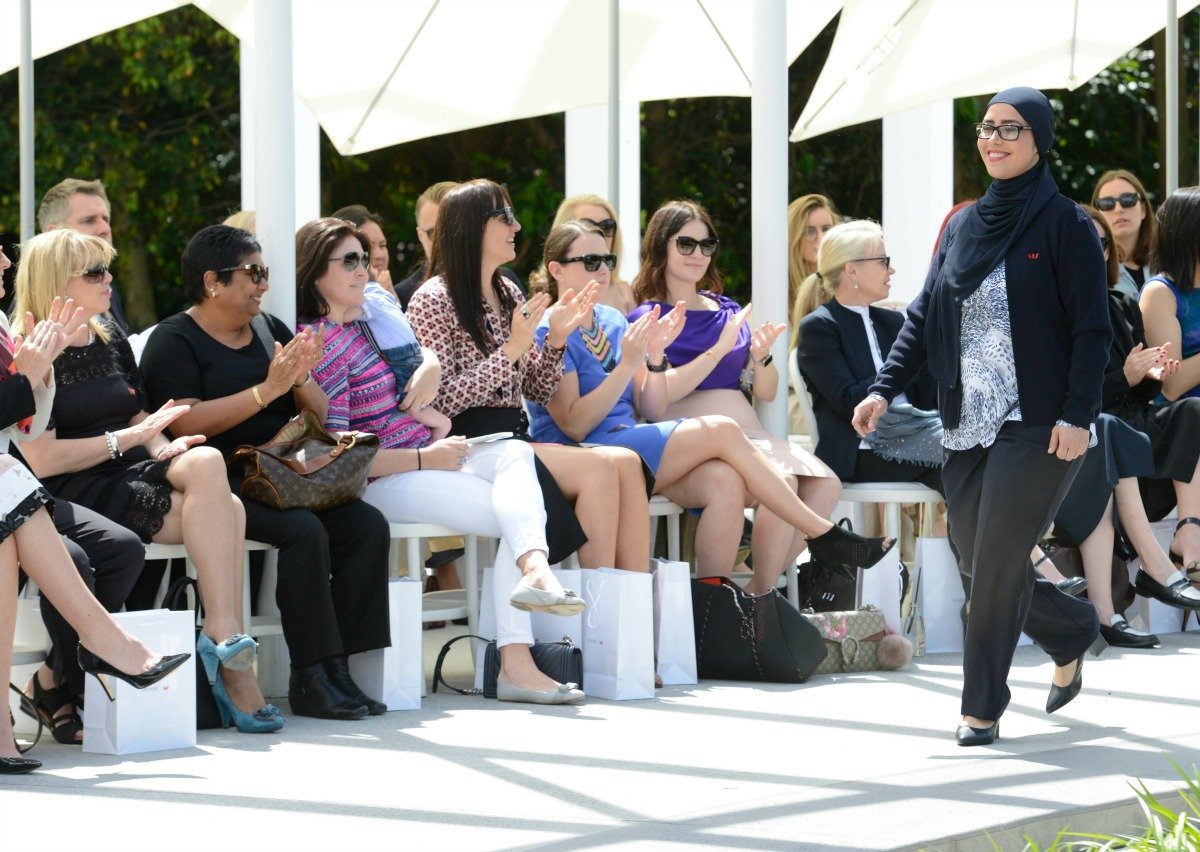 Image: supplied
That, and the maternity-wear options that look comfortable and flattering - two words not often associated with clothes for pregnant women (or work uniforms, for that matter).