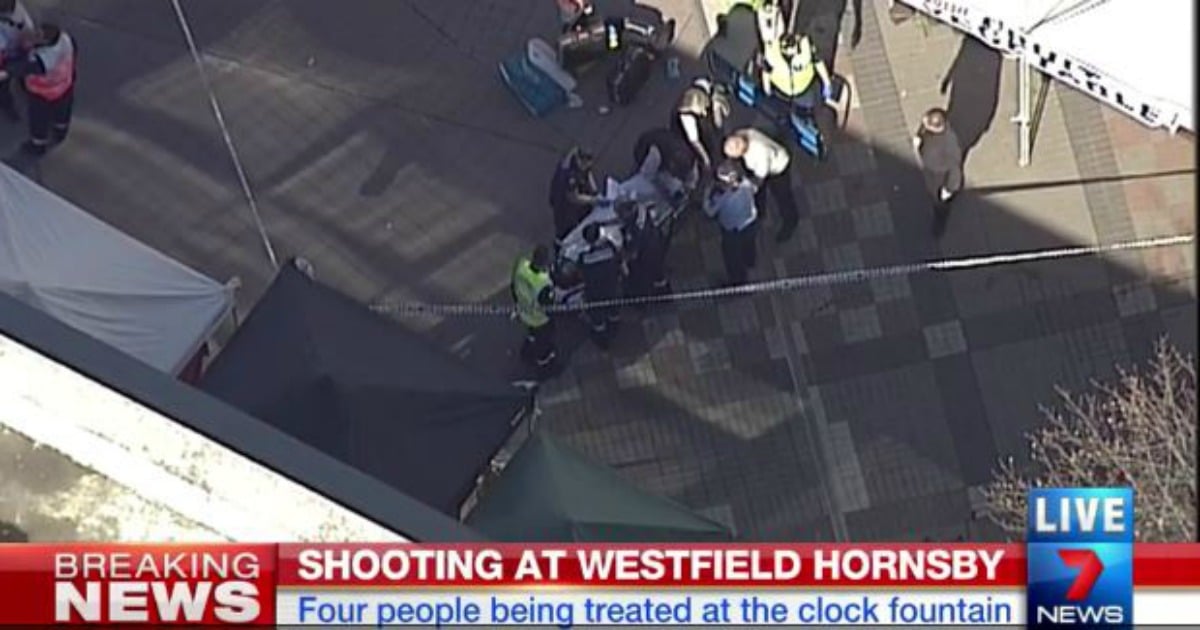 A 23-year-old man has allegedly been shot after wielding a knife and injuring three people in a Westfield shopping centre in Hornsby.
The man with the knife is said to be in 'critical condition', while his victims conditions range from 'serious' to 'critical'.
BREAKING: Shooting at #Westfield in #Hornsby. Police on scene after reports man wielding knife. pic.twitter.com/oWrB0waZwD

— Gemma Garkut (@gemgarkut) June 9, 2016
An eyewitness spoke to Seven News about the event and said he had already spoken to the police and relayed what he had seen.
Eyewitness, James Yeom said, "I called the police straight away and reported what I was seeing. I described what he actually looks like. He refused to drop the knife and they had to point."
"They had to shut him down. It was just a normal kitchen knife and the guy was not wearing any shoes.Wandering around the water fountain area." The New South Wales ambulance service said the incident happened on Florence Street just before midday.
Police operation underway at shopping centre in Hornsby. Police are on site, urging people to avoid Florence & Lynda St & the Pacific Hwy.

— NSW Police (@nswpolice) June 9, 2016
"He was just slowly moving around. A lot of people went past him and didn't realise he was holding a knife," Yeom continued.
"There were three shots and another two people probably got shot as well – just innocent people. They just went down with a shot fire and yeah, they did get medical treatment."
"They were not able to get back up.  I think all the people have been moved back to hospital but there are still police officers remained in the area."
The witness said the whole area had been blocked off and though he could not confirm the identities of those shot he was sure one was a woman.
"The whole area has been blocked off. One person is definitely a woman – I don't know about the other person. Definitely two other people."
More to come...