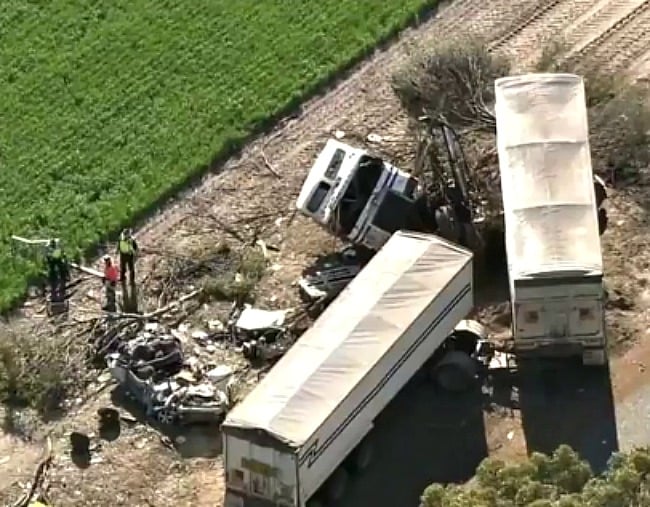 1. Stranded mother and son killed in semi-trailer crash.
A woman and her 10-year-old son have died after a semi-trailer crashed into the back of their parked car in rural Western Australia.
The car, which was towing a trailer, ran out of fuel about midnight on Sunday and the 27-year-old male driver and father was walking the 28 kilometres to the family's hometown of Corrigin to get petrol.
Police said a semi-trailer towing grain trailers came around the bend of the road and crashed into the rear of the car and trailer, pushing them into a nearby paddock.
The 26-year-old mother and her eldest son died at the scene.
Her three other children – two sons aged five and eight, and a three-year-old girl – were also injured and taken by helicopter to Perth Children's Hospital.
A hospital spokeswoman told AAP the five-year-old was in a critical but stable condition, while the other two children were in a serious but stable condition.
The 45-year-old driver of the semi-trailer alerted authorities to the emergency and is being questioned by police.
A mother and her 10 year old son have been killed after a semi trailer crashed into their parked car on a WA country road. Three other children somehow survived the impact. @katesmithers reports. #7News pic.twitter.com/13ggbduY7V

— 7 News Perth (@7NewsPerth) August 20, 2018
Police spotted the driver of the car, who is the father of the children, walking along the Brookton-Corrigin Road, about 11km west of the Wheatbelt town.
Superintendent Ian Clarke described the crash as a "terrible situation all around" and said major crash investigators remained at the scene.
"You just can't believe people have survived, but they have and they've come out of it relatively unscathed from an injury perspective," he said.
"But there's obviously a lot more that will go on from here. It's a terribly tragic thing for the Corrigin community."
Supt Clarke said local police officers had been in contact with family members.
He also said the crash should remind people to drive carefully on rural roads, including being mindful of fatigue and surroundings.
"You have to be as alert as you might be driving in peak hour traffic in the city," he said.
"The chances of getting more seriously injured or killed in that (country) environment are much higher."
2. Tasmanian police launch murder probe after gruesome find in state's north.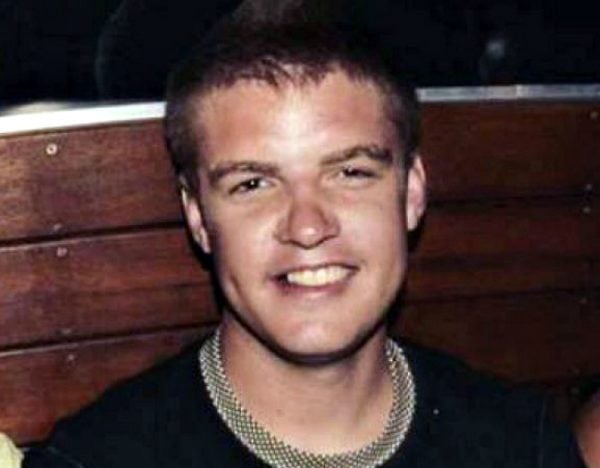 Partial human remains discovered in Tasmania's north are believed to belong to a missing 24-year-old man, as police open a murder investigation into the case.
Jake Daniel Anderson-Brettner was last seen driving his Nissan Navara Ute in Launceston on Wednesday night.
Investigators were taken to a severed torso on Sunday night near a park off the Tasman Highway, about 30kms northeast of Launceston.
"A body located near Targa last night has not yet been formally identified but it is believed to be Jake," Detective Inspector Craig Fox said on Monday, adding the body was "not intact".
Further searches are being done at the Launceston tip and around sections of the West Tamar Highway.
"Ultimately this is a murder investigation," Northern District Commander Brett Smith said.
Two people from Riverside, a 26-year-old man and a 25-year-old woman, are in police custody but no charges have been laid.
Mr Anderson-Brettner's ute was found in Riverside the day after he disappeared.
Investigators are urging anyone who saw a black 2015 Range Rover Evoque or black 2016 Jeep Cherokee near Riverside, West Tamar or Prospect on Wednesday night or Thursday to come forward.
"Police are also seeking dash cam and CCTV footage from vehicles or properties in the area around the time," Det Insp Fox said.
3. Turnbull tipped to fight off leadership rumbles.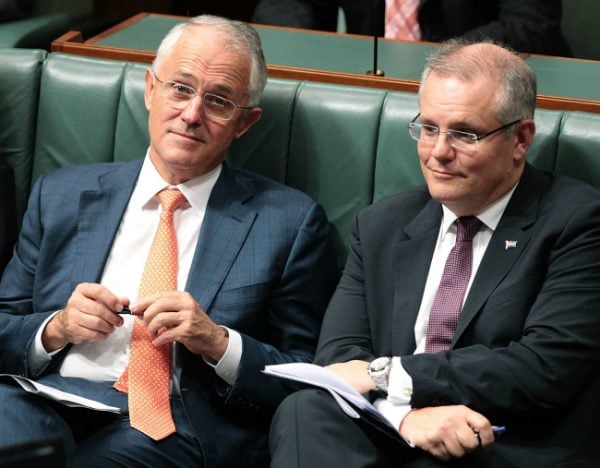 Liberal MPs are expected to rally behind Malcolm Turnbull, as speculation of a challenge from Peter Dutton builds ahead at a partyroom meeting on Tuesday.
Treasurer Scott Morrison says he's been assured by Mr Dutton, the conservatives' standard-bearer, that the home affairs minister is "fully supportive" of the prime minister.
"I spoke to Peter (Dutton) today in question time and he said his position hadn't changed and he was fully supportive of the prime minister and the government's policies," Mr Morrison told the ABC's 730 program on Monday night.
Another cabinet minister, Christopher Pyne, said Mr Turnbull's leadership was "absolutely secure".
"(He has) 100 per cent support of the cabinet," Mr Pyne told 6PR radio.
"I do not think there will be any change in leadership. I think the party is extremely united behind Malcolm Turnbull and he will lead us to the next election."
But a report in The Australian on Tuesday said Mr Turnbull had lost confidence of nine Liberal cabinet ministers - half of the Liberal contingent and Mr Dutton could move as early as Tuesday to challenge.
But Mr Dutton may wait until parliament resumes in September to challenge Mr Turnbull.
Mr Dutton's camp believed it could get to the 43 votes needed to oust Mr Turnbull, but the prime minister's backers says he still had majority partyroom support.
Fellow MPs from Mr Dutton's home state of Queensland are also understood to have been encouraged to turn on Mr Turnbull.
Mr Turnbull told reporters earlier on Monday he had the confidence of the cabinet and the partyroom and Mr Dutton's "absolute support".
The prime minister on Monday again changed his national policy, making changes to the National Energy Guarantee, widely seen as an attempt to placate pro-coal climate sceptics in the coalition,
Coalition MPs will debate the detail of the policy at Tuesday's 9am meeting but legislation setting emissions targets won't be part of the discussion, having been shelved by Mr Turnbull.
On Monday night, the prime minister did not turn up at an AFL event in Canberra. He was replaced by his deputy Michael McCormack.
A key agitator, former prime minister Tony Abbott, says the government would not be in its current fix if Mr Turnbull had been as attentive to the coalition backbench as he was to the Senate crossbench.
The coalition has lagged Labor in 38 successive Newspolls, eight more than Tony Abbott's record. However, Mr Turnbull has consistently rated higher than Bill Shorten as preferred prime minister.
4. PM Jacinda Ardern rejects pay-rise for NZ politicians.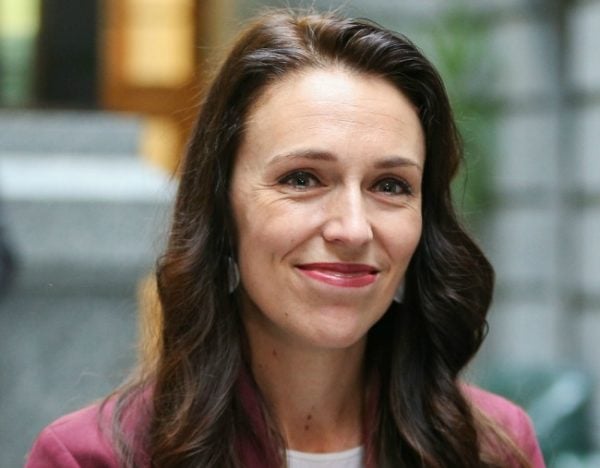 New Zealand politicians have decided they're already paid pretty well and will urgently introduce a law blocking their own wage rise, Prime Minister Jacinda Ardern says.
Wages for the country's politicians - like in Australia - are set by an independent body.
But Ms Ardern on Monday told reporters a 3 per cent rise that had been recommended by the Remuneration Authority this month wasn't "acceptable" and that her Cabinet had voted to instead freeze wages and allowances where they were for a year.
"We do not believe, given that we are on the upper end of the salary scale, that we should be receiving that kind of salary increase," she said.
"Because we, of course, already are on a high income ... One of the things we've been trying to bridge as a government is the fact that we see these increases at the top end of the scale, without the same increase at the end of the scale where most New Zealanders sit."
However, because the current law keeps politicians from interfering in the pay decision, New Zealand lawmakers will now have to quickly put through a bill blocking their own raises.
That would give them time to work out a fairer formula for how the authority sets the wages in future, Ms Ardern said.
The announcement follows the first mass strikes by the country's primary school teachers and nurses in a generation, but Ms Ardern denied that had spurred the decision.
New Zealand's prime minister currently has a salary of about $NZ470,000 ($A426,163), compared to about $A538,000 earned by Malcolm Turnbull.
5. Joy as North and South Korean families reunite after six decades.
About 90 families from North and South Korea have wept and embraced as the neighbours held their first reunion events in three years for relatives wrenched apart by the Korean War.
The brief reunions are set to total just 11 hours over the next three days in the North's tourist resort of Mount Kumgang after the neighbours renewed exchanges this year following a stand-off over Pyongyang's nuclear and missile programs.
North Korean leader Kim Jong-un and South Korean President Moon Jae-in agreed to the reunion events at a summit in April.
About 330 South Koreans from 89 families, many in wheelchairs, embraced 185 separated relatives from the North with tears, joy and disbelief. Some struggled to recognise family not glimpsed in more than 60 years.
"How are you so old?" Kim Dal-in, 92, asked his sister, Yu Dok, after gazing at her briefly in silence.
"I've lived this long to meet you," replied the 85-year-old, wiping away tears as she clasped a photograph of her brother in his youth.
The separated families are victims of a decades-long political gridlock since the 1950-53 war ended in a truce rather than a peace treaty, with ties increasingly strained as Pyongyang rapidly stepped up its weapons programs.
More than 57,000 South Korean survivors have registered for the family reunions, which usually end in painful farewells.
From Thursday, 88 more groups of relatives will meet, comprised of 469 individuals from the South and 128 from the North, Seoul's Unification Ministry says.
The reunions, which began in 1985, can be a traumatic experience, say survivors, who know they are unlikely to see their relatives again, since many are 80 or older and first-timers typically get priority for visits.