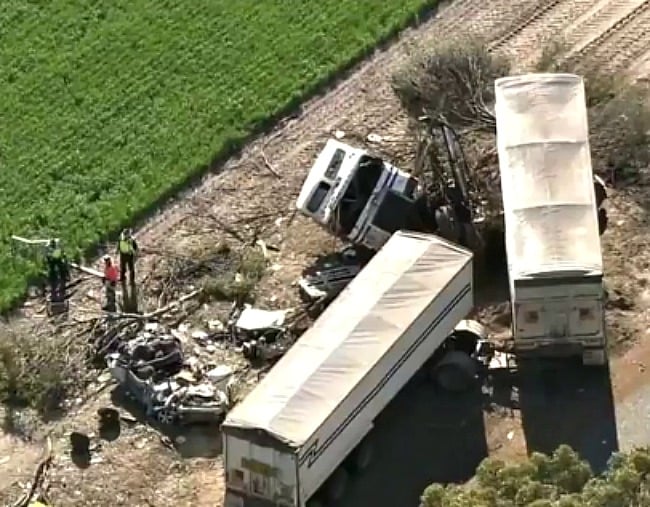 1. Stranded mother and son killed in semi-trailer crash.
A woman and her 10-year-old son have died after a semi-trailer crashed into the back of their parked car in rural Western Australia.
The car, which was towing a trailer, ran out of fuel about midnight on Sunday and the 27-year-old male driver and father was walking the 28 kilometres to the family's hometown of Corrigin to get petrol.
Police said a semi-trailer towing grain trailers came around the bend of the road and crashed into the rear of the car and trailer, pushing them into a nearby paddock.
The 26-year-old mother and her eldest son died at the scene.
Her three other children – two sons aged five and eight, and a three-year-old girl – were also injured and taken by helicopter to Perth Children's Hospital.
A hospital spokeswoman told AAP the five-year-old was in a critical but stable condition, while the other two children were in a serious but stable condition.
The 45-year-old driver of the semi-trailer alerted authorities to the emergency and is being questioned by police.
A mother and her 10 year old son have been killed after a semi trailer crashed into their parked car on a WA country road. Three other children somehow survived the impact. @katesmithers reports. #7News pic.twitter.com/13ggbduY7V

— 7 News Perth (@7NewsPerth) August 20, 2018