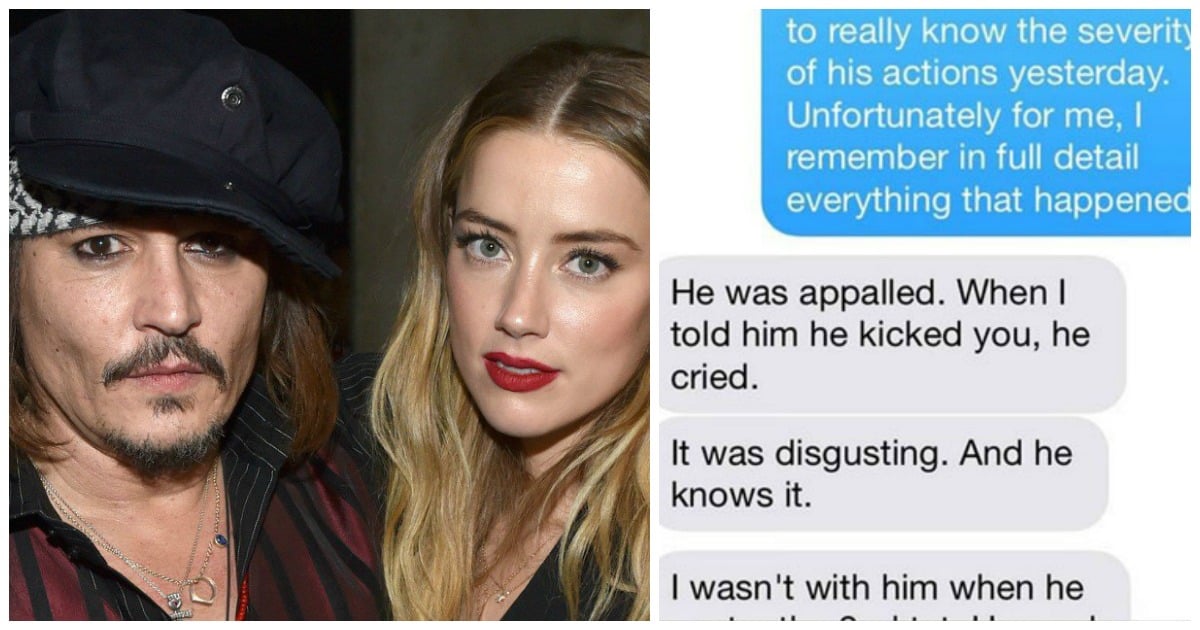 Johnny Depp's assistant has claimed a series of text messages sent between himself and Amber Heard, outlining abuse, were doctored.
The text messages, that were leaked to Entertainment Tonight, were apparently sent in May 2014 and, if real, paint an incriminating picture of Depp as a long-term abuser.
Today, Stephen Deuters not only denied ever having had the conversation, but also any knowledge of his employer's alleged violent attacks.
You can read the texts in full here. (Post continues after gallery.)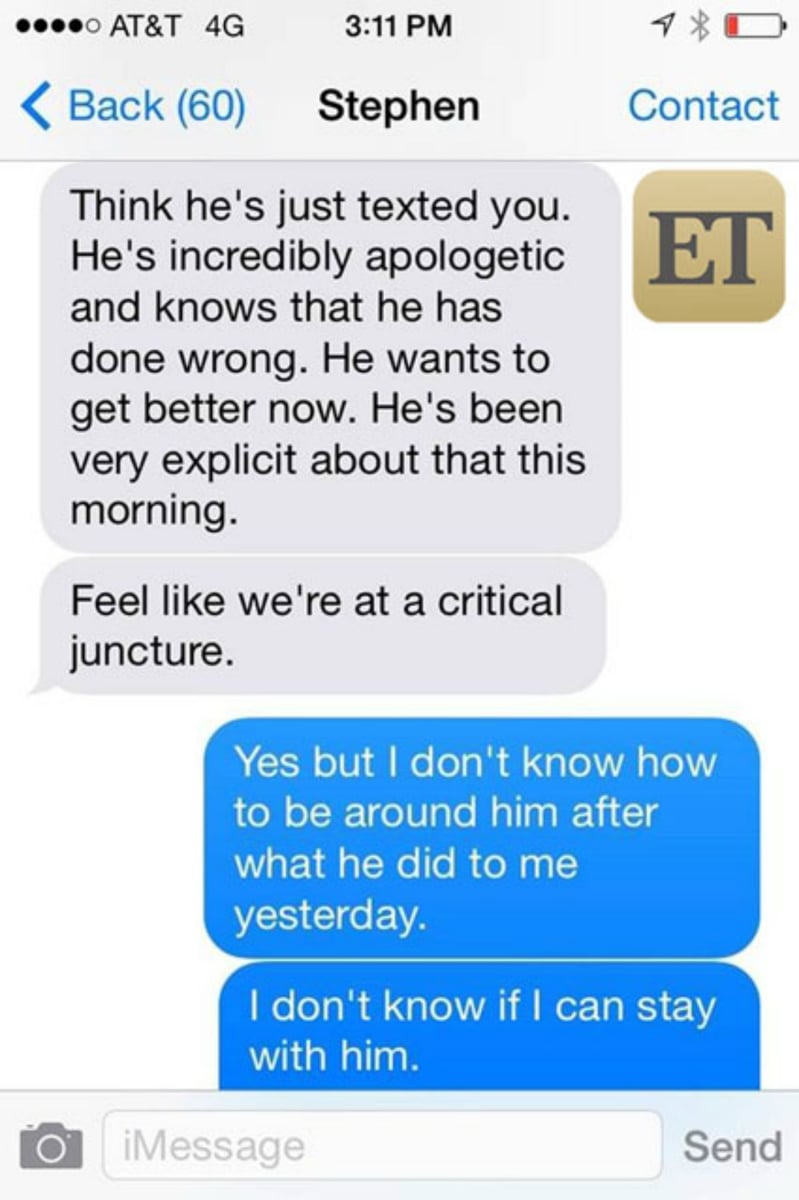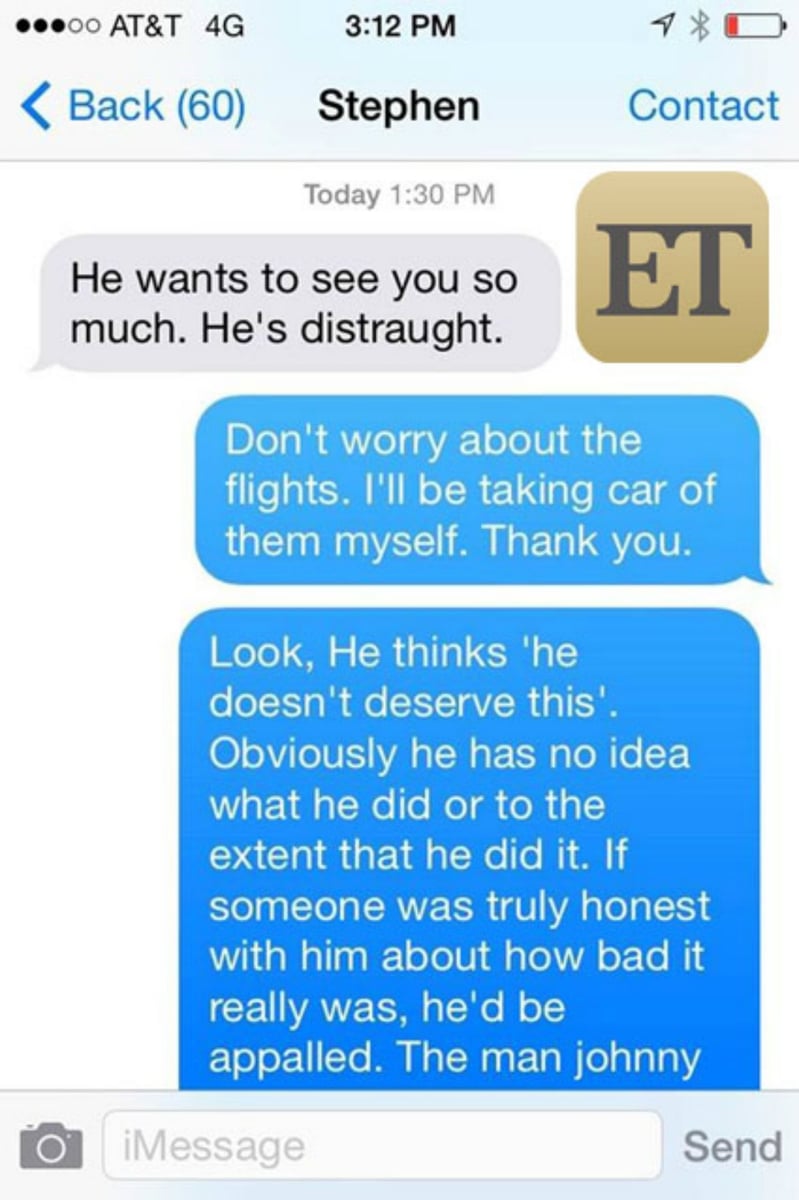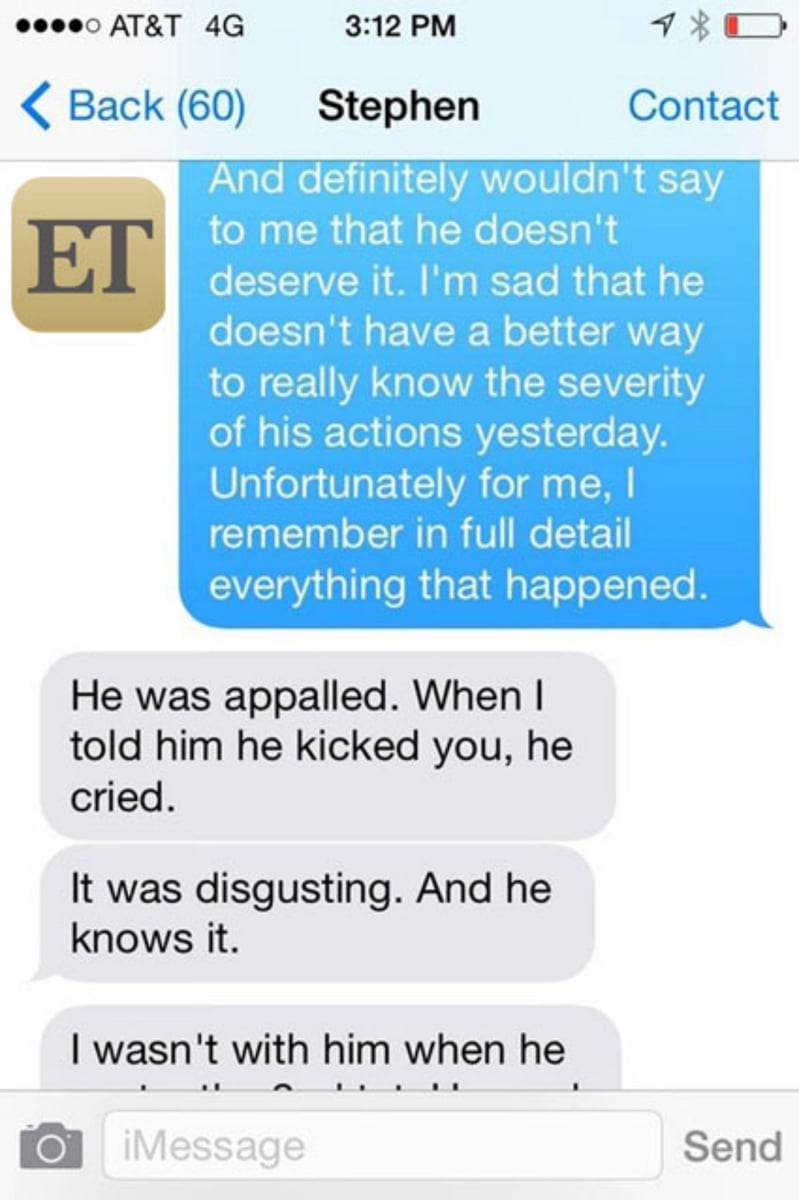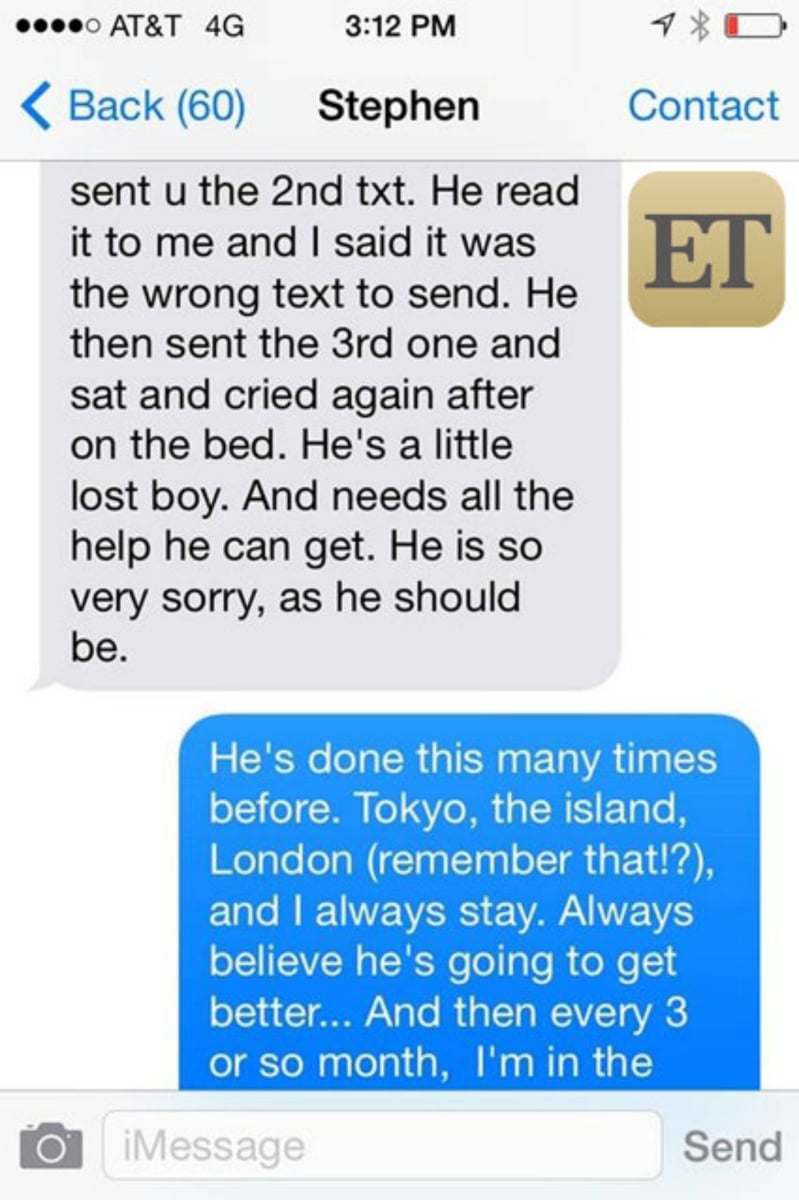 He told TMZ the texts, in which he apologises to Heard for an incident in which Depp "kicked her", were especially suspicious because they weren't dated.
"When I told him he kicked you, he cried," the message said. "It was disgusting. And he knows it."
Deuters said he was willing to testify under oath the exchange never happened. The texts were leaked on the same day Heard released new photos she says are further evidence of Depp's alleged abuse.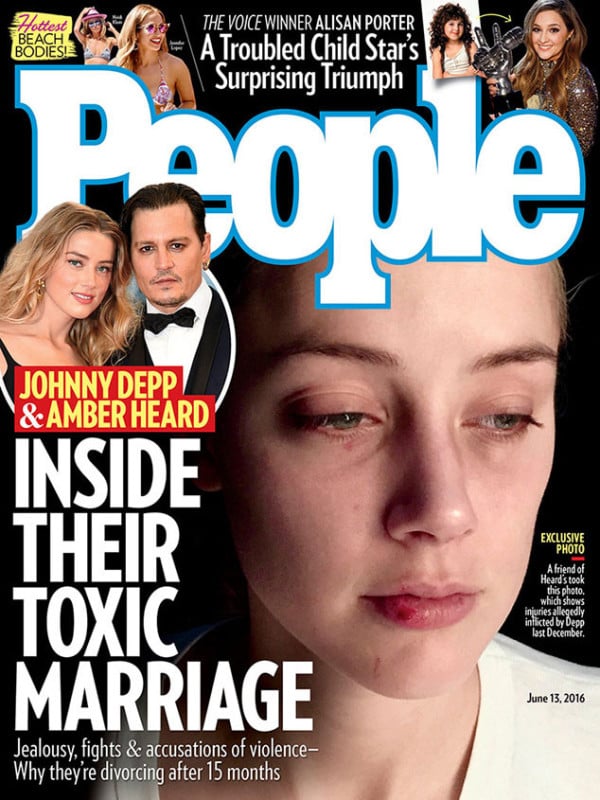 Image: People.
The photos obtained by People show the 32-year-old actress with severe facial bruising and a cut lip.
Heard filed for divorce from Depp on 23 May after 15 months of marriage, before being granted a temporary restraining order against him.