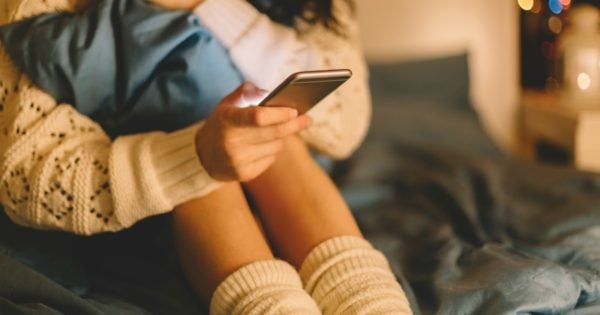 Online dating is hard, you have to work out if you're attracted to someone from one to two sentences and a couple of photos.
Then you have to spend anywhere from five minutes to several hours with them before you decide on whether you want to see them again, or if you want to run home and hide under your doona. Wouldn't it be great if there was a dating site that matched you with a person who understood and was attracted to your weird and individual idiosyncrasies?
A dating site that only had your "type"?
Well, no matter what your tastes, diet or fetishes, there's probably a dating site to help you meet someone similar.
It doesn't matter if you're coeliac or if you're just jumping on the wheat hating band wagon Gluten-Free Singles is the website that aims to eliminate any of those awkward "there's nothing on this menu I can eat" first dates. Now you don't have to feel alone, socially awkward or a burden because you are gluten-free.
Positives – Sharing meals together.
Negatives – Boring food.
A recent study suggested that 74 per cent of women dislike men with beards but if you fall into the other 26 per cent then Bristlr is for you. It doesn't matter if you're after a man that looks like Ned Kelly or you just want to save money on expensive Mach 3's, Bristlr can instantly match you with a lumbersexual.
Positives – Not having to share your Gillette Venus Razor.
Negatives – Finding bits of last night's lasagna in his beard the next day.
The Prude and Pornstar podcast discusses the perks of online dating. Post continues after audio.
Are you finding it hard to find a date who shares your love of chasing ghosts or are you looking to find someone to spend a cozy night at home with a nice glass of red and a Ouija board? Or maybe you just want to throw around some Nasa/Alien conspiracies with like-minded singles? Then Paranormal Mingle is for you.
Positives – Seeing dead people.
Negatives – Seeing dead people.
I admit it, I like walking around my house naked. If I had a dollar for every time my neighbours saw me naked I would have enough money to buy some curtains. If you're looking for someone who shares your passion in doing things nude then Naturist Passion is for you.
It claims to be "the most-trusted and largest site for nudist/naturist friends in the world! We have members from all over the world who enjoy living naked, skinny dipping, and meeting others with this lifestyle".
Positives – Never having to worry about having something to wear.
Negatives – Your first date could be a bit awkward.
It doesn't matter if you're a virgin by choice, religion or from lack of opportunity, if you're looking for someone as pure as you then check out YouAndMeArePure. Created by husband and wife, Jose and Lety Colin, YouAndMeArePure states it's a "tool for singles who value purity when searching for a relationship, but there's a strict "virgins only" policy. "Any visitor to our website who is not a virgin but is intimately abstaining, should consider joining the other site".