Anyone who is renting or lives in a shoe box knows the pain of trying to find a home for the bloody washing machine.
Demanding as ever, washing machines are seriously high maintenance household appliances. They're big and bulky. They need constant access to water. They even need their own power point. Ugh.
This is why so many of us resort to chucking them in the kitchen to maintain some semblance of order.
But according to an interior design expert, parking your washing machine where you eat is a big no no.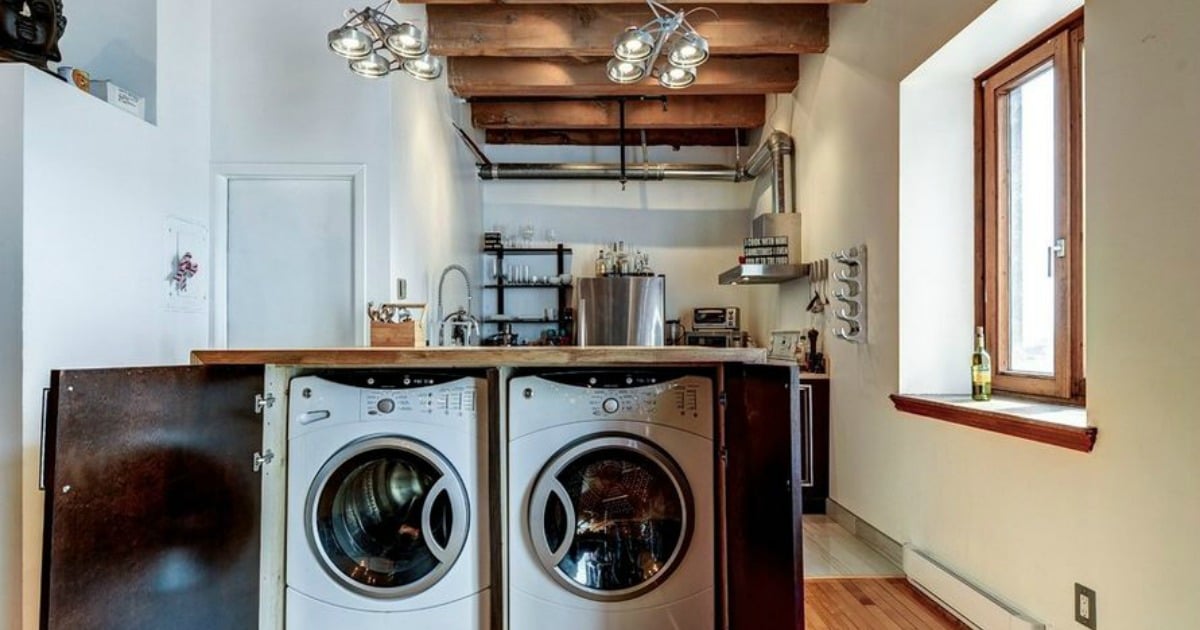 British Location, Location, Location host, Kirstie Allsopp, aired her washing machine grievances on Twitter, labelling the placement of said appliances in the kitchen as "disgusting".
"My life's work is in part dedicated to getting washing machines out of the kitchen," the tweet read.
It is disgusting, my life's work is in part dedicated to getting washing machines out of the kitchen. https://t.co/FDqjoGOnlN

— Kirstie Mary Allsopp (@KirstieMAllsopp) July 10, 2017