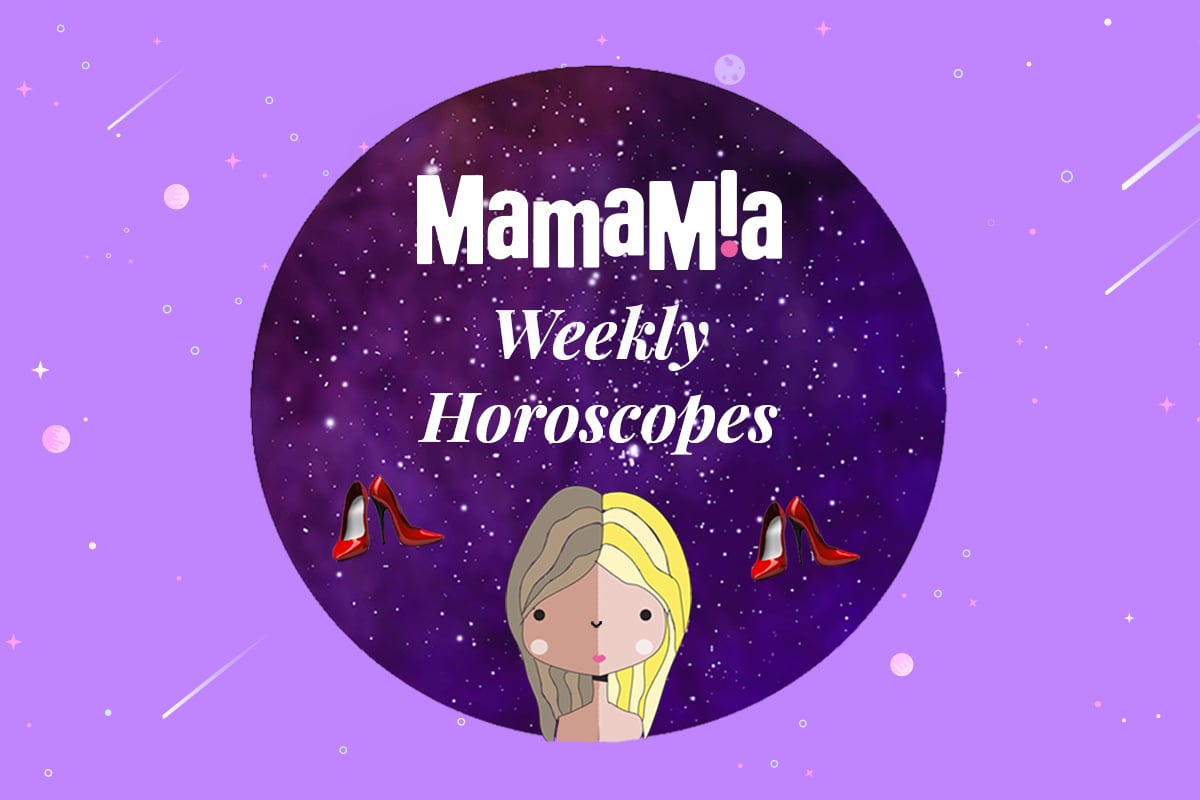 Natasha Weber is an astrology genius, and has predicted all of our horoscopes for the week beginning December 16. For more from Natasha follow her on Instagram and Facebook. 

The Moon illuminates new ways to grow your money tree when it enters your cash zone on Tuesday. Curbing excessive expenses is challenging at this time of year but a cash reward, investment or a settlement surprises you with a bonus, helping you to tick off your Christmas list. Include a treat for yourself, Aries. Your work ethic and efforts deserve to be rewarded. A side hustle picks up speed towards the end of the week.

A lover, friend or relative that left your life suddenly may return this week when Venus kisses Saturn. If closure was absent when you parted ways, instigate an open, honest heart-to-heart discussion. The information that's presented to you will be healing, freeing you to move onwards and upwards. Tuesday sees you feeling more emotional than usual when La Luna graces your sign.

The Sun's shift into a new sign on Saturday asks you to honour your sexuality and need for intimacy. You may think you can go it alone but no one is an island. Through sharing and connection we learn our greatest lessons and you are no exception, Gemini. Open your heart and allow someone special to see your true, inner beauty. Know that you are worthy of the unconditional love you have always dreamt of.

The Sun illuminates your partnership zone on Saturday, breathing fresh air into an existing relationship, business collaboration or inviting new romantic prospects. You may be rethinking the type of person that you want to allow into your inner world. This change of perspective is healthy and will result in you forging improved future connections. Only settle for the best.

A disagreement over money, a debt or a loan may prompt you to break ties with a friend or an organisation. If the facts have been unclear, Monday's connection between Mars and Pluto sheds light on the details. Stay on the moral high ground. Find the courage to stand your ground and don't be pushed around. A bit of digging behind the scenes will be helpful, provided you can do it discreetly.

With Mercury, your planetary ruler, now well and truly back on track, a sense of lightness washes over you. On Saturday, Jupiter works its magic in your zone of home and family. A social gathering lifts your spirits, with tons of laughter and happy connections. Hosting a party, dinner or drinks in your home will prove a huge success. Reboot your finances by implementing a savings scheme this week.

Electric Uranus' dance with the Sun on Friday, brings an exciting surprise. Your partner may have something to do with it, so show your appreciation and return the favour in your own, small way. Others celebrate an important milestone such as an anniversary or your bestie's birthday. Give a gift that's unique and personal. Indulge in a little self care in order to avoid burn-out this week.