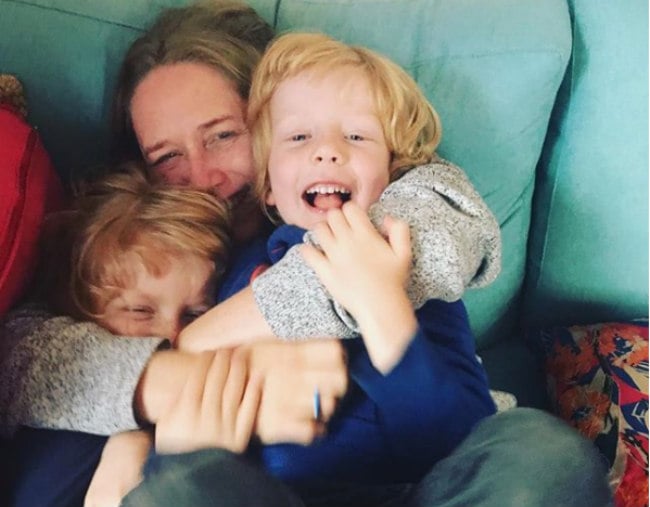 On Sunday I woke to a strange sound.
Silence.
I don't mean literal silence – with two small kids in a tiny home, there's never such a thing as a morning that isn't punctuated by screeches and squeals, clatters and bangs.
But silence inside my head, where usually the relentless spool of my internal to-do list would be punching out the day's priorities.
On a typical weekend day, that might be something like this: Swimming lessons. Shopping. Seven-year-old birthday party. Lunch. Five-year-old birthday party. Early tea with in-laws. Gymnastics. Bath. Books. Bed. Collapse.
Repeat.
Not last Sunday. It was one of those magical days where there was nothing that must be done. School holidays meant all organised activities were off. Miraculously, no school friends were born in the previous seven days. In-laws are away. Shopping went to late-night Thursday. That's right, people: NO PLANS.
The peace didn't last. What lasted was my resolve not to cram a blissful day with "shoulds" – I should clean the house. I should take M to buy those new school shoes. I should fill the freezer with a week full of meals. I should go for a run…
So, the cry went up: "Kids. We're having a YES day!"
The actress Ellen Barkin calls them "should-less days" - days when you absolve yourself of all mundane responsibility.
That other actress, Jennifer Garner, who has three small children and is currently a single mum, calls the parental version a 'Yes' day. A day when you just decide to say YES to everything that the small people ask of you.
It starts easy. "Can we make pancakes for breakfast?"
No brainer. Not hard to agree to. I love pancakes. What am I, a monster?
But after that, the day requests got trickier - "The park!" "The dinosaur museum!" "Skyjump!"
I shouldn't have been surprised. 'The dinosaur museum' is pretty much Billy's destination of choice every time we leave the house. It breaks his heart that more often than not, the destination is just Woolies.
We settled on the Museum and the Botanic Gardens, where the kids love to spot eels and sleeping bats and I love to be reminded of why Sydney is worth the exorbitant prices of avocado on toast and wine.
The excitement in the car was palpable. Not least because we've made the kids a special playlist for the car, imaginatively titled Kids In The Car. It plays to both of the kids' preferences - songs about monsters and Taylor Swift.