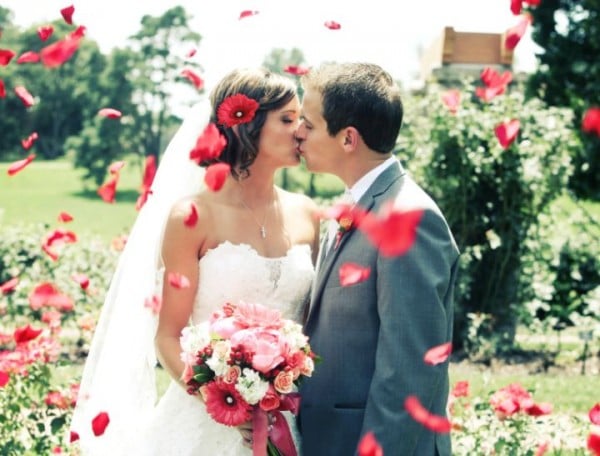 By: Robin Blue for Divorced Moms
It was a beautiful late summer New England day.  Not too hot, not too cool.  Exactly what we had hoped for.
We woke up, looked at each other and chuckled…"Do we actually have to get up and get married today?  Let's stay in bed!"
Deep down, we were both excited.
We made our entrance by boat, the sky set up perfectly for a spectacular sunset. Guests waited on the balcony of the restaurant, sipping champagne, waving to us as we arrived. We wanted it to be a relaxed occasion that we experienced together every step of the way.  No bridal party or typical pomp and circumstance. We were 37 and 30, I the older one.
My favorite photos of the day are those of us walking down the pier together to greet our guests and commit ourselves to each other – pure joy.
We entered the room, hand-in-hand…everyone's faces lit up. The ceremony began. My sister (holding her angelic newborn baby in a carrier) and her wife read a kids' book about best friends. My sister could barely read the book, she was so teary. His brother sang and played keys on a tune from Mr. Roger's Neighbourhood, accompanied by my husband's bandmates. The guests and we recited a Confucius proverb together. So many happy tears.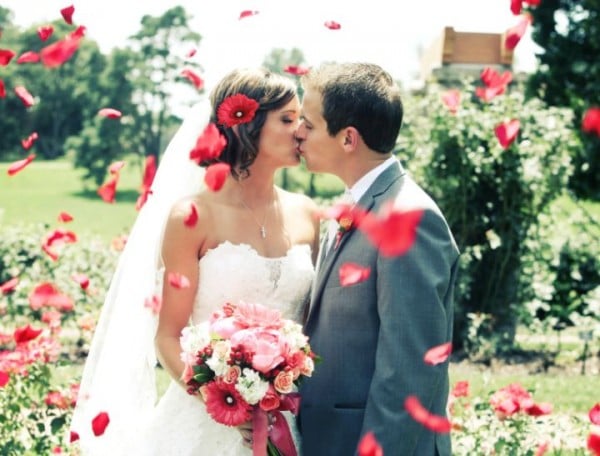 The feeling in the room was one of inclusiveness, loving, rejoicing, supporting. I felt it; he felt it. Everyone felt it. We were on a high for months.
For years afterward, people told us it was their favourite wedding. Not for the fact that it was extravagant, or a crazy-fun dance party (it was neither), but because it was real. It was true. Pure love and pure joy.
That always made me feel so good.
Eight years and two kids later...

Who would ever have thought eight years and two kids later he'd come to me out of the blue, wanting a divorce? From me, his best friend and greatest supporter? The one who comforted him and supported his decision to cut ties whenever his alcoholic mother did something crazy? The one who did everything she could to allow him to be able to leave his browbeating corporate day job and stay home with the kids while she worked outside of the home to support the family? The one who encouraged him to continue with his passion, his music and was the ideal "band wife (save for the occasional complaint - I'm human, after all)?"