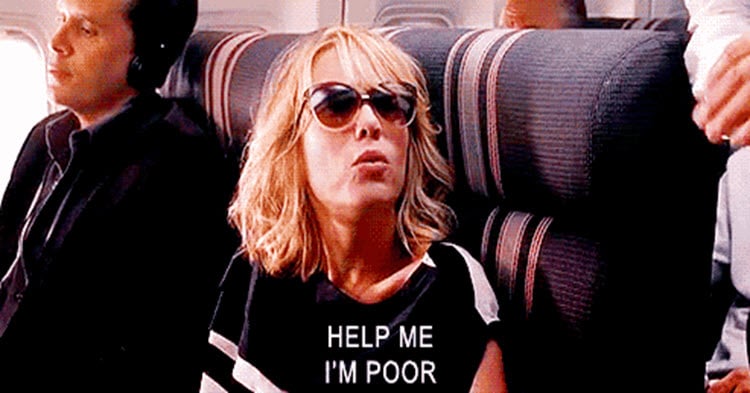 I checked my mail today. Four  envelopes with hand-written addresses. It used to give me a sense of excitement, the exciting things that could be inside that envelope. Cards, letters, love notes (not once, FYI). And now, it fills me with dread.
Wedding invitations. Baby showers. Hen's nights. Engagement parties.
You see, I'm at that age where all of my friends are starting to settle down. They are getting their lives together, while I am only just working out that 'tax-deductible' does not mean 'free', and it's not a good idea to see how many M&M's I can fit inside my nose. I'm genuinely happy for them. I'm endlessly proud of them.
But my bank account is crying ouch tears.
Last year, my work-friend got pregnant. HUZZAH! BABIES FOR ALL! After her announcement, one of the office employees suggested we all put in for some flowers for her. Of course! $30. And how about some baby-themed cupcakes for a celebration lunch? For sure! $15. And then came an invitation from her sister for the baby shower.
$80 per head.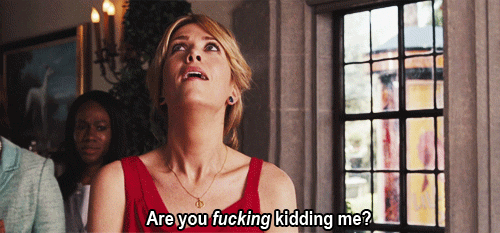 That's excluding the present I had to show up with, too. $80 per head would only cover a champagne or two, and a couple of croissants for brunch. That croissant better be stuffed with truffle mushrooms and unicorn tears, I thought, as I transferred my hard-earned moolah into a mystery account. It wasn't. It didn't even have ham. In the end, that pregnancy cost me $170. That baby better buy me a drink one day. Soon.
Last time I was a bridesmaid, it cost me a grand. ONE THOUSAND SMACKEROOS. $450 dress, spray tan, hair, make-up, gifts, hen's night… The hen's night, which was organised by the maid-of-honour and priced at $100 per head (and the bridesmaids were expected to pick up some of the tab, too), we also were expected to bring a cocktail-themed present. I was tempted to bring a bag of ice. Homemade.
I drank a loooot of champagne at that wedding. Not because I wanted to. Because I fucking had to. I was getting my money's worth, even if it landed me in hospital.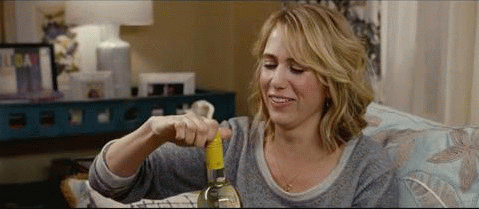 And when did it become acceptable to have a gift registry for every frigging occasion? Recently, I went to some casual drinks for a friend who was going overseas for a few months. And he sent us all an email with a link to his gift travel registry. ARE YOU SERIOUS, MAN? Buy your own frigging bungy-jumping experience in New Zealand. If you can't afford it, don't fucking travel. All I'm buying you tonight is a drink. Bottom shelf.
I love the parties. I love the occasions. I love the milestones for my friends. But these are my new rules:
A (limited) price per head is acceptable. But if I'm also expected to bring a present, the quality of the present will be compromised. And probably homemade. Friendship bracelet, anyone?
If you are having a 'Kitchen Tea' (which is like a 1950's style bridal shower, where you eat baked goods and wear floral), and I've had to pay a cover charge or make a kitchen-themed present, you better have enough scones to fill my quota. Get a truck, fill it with scones, and then BACK IT IN.
If you are having a Hen's Night, and I'm paying the equivalent to one week of rent, you better have at least three different types of meatball, and a dance-floor. A tasteful amount of (synthetic) wang is optional, though penis straws always seem to cut my lip.*
Just because you are having a party, doesn't mean you should be allowed to have a gift registry. And if you desperately think you need one, than make sure there are some cheaper items on there. I'm not paying for your 54-inch flat-screen. Maybe just the remote. Or the batteries.
I read that the average American in 2013 spent an average of $539 on every average wedding they attended, which was up 50% than the year before. In Australia, it's probably similar. When you factor in travelling to interstate or destination weddings (don't even get me started), plus gifts, a nice new outfit, blah blah blah etc, it all adds up.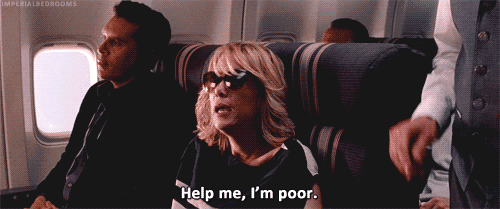 But it all comes down to this:
Every single one of my friends is worth it. Every invite I receive is worth picking up extra shifts for, and sacrificing my weekly grocery budget. I don't want to miss an important event, because nothing is more special than watching my friend walk down the aisle to the man of her dreams, or hold up a pair of baby booties and smile down at her baby bump, or have one last hurrah on the dance-floor as a bachelorette. Every single one of my friend's events that sends me into debt is worth it.**
Now… is anyone looking to buy a kidney?
*Please don't think I do something strange with the penis straws to make them cut my lip. Those penises are just plain sharp.
**My dear friends – prepare yourselves. Though deep down I'm pretty sure I would be satisfied with a kitsch, low-key wedding in a park with a hotdog stand and a Mr Whippy van, y'all better start saving for my milestone events. They are going to be damn pricey. Not because I want them to be. Just to make a return on my investments. Love you.