There is something to be said for the swanky hotel venue, the sparkling tiles of the reception area and the starched shirts of the wait staff.
And there is something to be said for the thousands of dollars you'll part with to secure that room for six to twelve hours of your wedding reception.
When it comes down to it, the reality is that weddings are expensive enough as is without the added pain of venue costs. So with that in mind, we decided to scour out some of the best ways to bring in the budget without compromising on taste.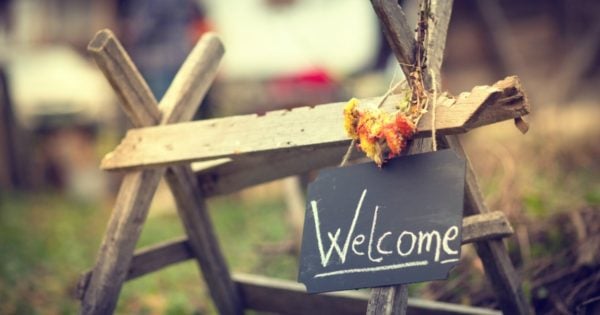 Budget: 0 - $5000.
Idea: Pop-Up Wedding.
One of the best ways to control your wedding budget is to jump aboard the "pop-up wedding" trend. Pop-up weddings take the financial pressure off couples by largely reducing or eliminating the need of venue hire because they are almost always held outdoors with beaches, cliffs and farms serving as the setting.
Pop-up weddings in outdoor locations work really well with a rustic or bohemian feel. One could scout rural op shops for mismatched crockery and other items that maintain a theme without breaking the bank and source local flowers from nearby gardens.
Remember: Many councils will require couples to request the use of a space and pay a booking fee before the big day.