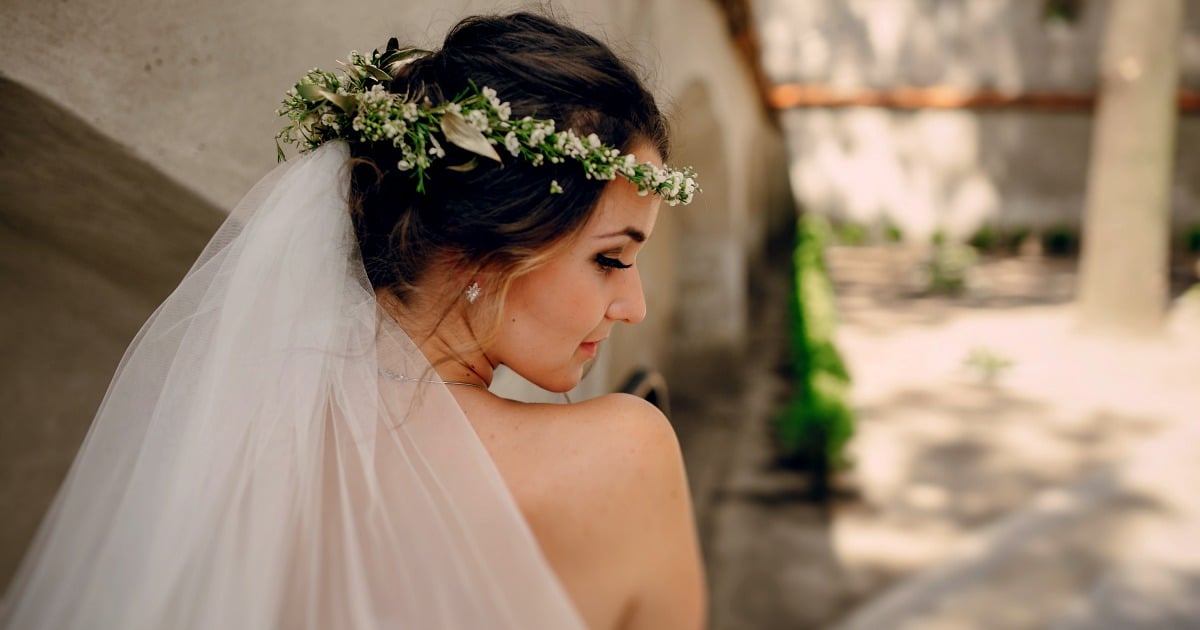 If there's one thing we can't get enough of, it's weddings.
With every year comes a new twist on the Big Day, and it looks like 2017 is no exception. We spoke to the wedding aficionados over at The Bride's Diary – Australia's leading bridal publication – to find out what's in store this year.
LISTEN: How it feels getting papped in your wedding dress. (Post continues…)

1. There's a new "colour of the year".
Green is BACK, people. It's back in a big way.
The founder and publisher of The Bride's Diary, Anna Pedersen, says the "colour of the year" is Greenery 15-0343, a refreshing, zesty hue. Why? Because "couples are being drawn to a cleaner look".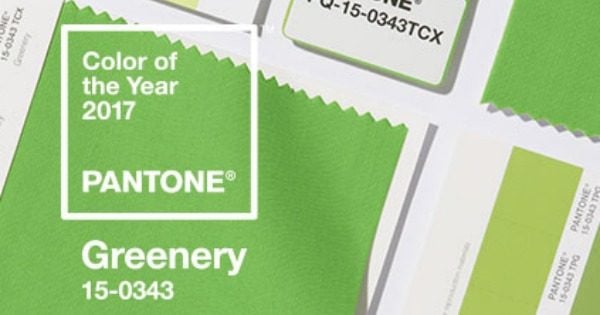 "Greenery is symbolic of new beginnings," Pedersen says. "Greenery is a fresh and zesty yellow-green shade that evokes the first days of spring when nature's greens revive, restore and renew."
It's also a wonderful colour to incorporate into the styling of your special day, including everything from your chandeliers to your table cloths, Pedersen says.
"Floral walls, hanging installations and floral arbours will emerge with far greater emphasis on greenery rather than flowers.
"Palms with oversized leaves, like the structural Monstera leaf, will be seen in lush chandeliers and hanging installations. Garlands of varying style and structure will feature as well as huge canopy installations above reception tables. Greenery will be used as a table runner on the reception tables, and sprays of greenery will decorate the wedding cake."
2. The traditional venue has had a shakeup.
"2017 will see more destination weddings in unique venues," Pedersen explains. "Barns, farm sheds, stables, tents, and tepees" are all on-trend wedding locations.
Yep, you read that right - stables. And tepees.
"However, there will be a return to more traditional wedding venues: restaurants, reception venues, and hotels," as well, she says.
"Chic, modern, tone-on-tone styling will feature (think white on white), with depth and dimension created through textural fabrics and layering."
3. It's all in the details.
Metallic detailing, you guys. This year it is allllllllllll about the metallic detailing in "hues of rose gold, copper, bronze and pewter".
From "metallic or sequinned tablecloths" to "elegant cut-crystal candle holders" and "metallic layered wedding cakes", Pedersen says the latest trend looks "sophisticated, tactile and oh-so-chic".
If ivory and cream aren't for you, Pedersen also encourages trying on metallic hues when you choose your dress, too.
"Elegant metallic dresses flooded the runways during Bridal Fashion Week, in the most delicate gold, silver and champagne hues. Accessories should be kept simple when wearing a metallic gown to allow the dress to shine."
There is something to keep in mind if you choose to go down that path, though.
"Accessories should be kept simple when wearing a metallic gown to allow the dress to shine."
As for brides wearing crowns? They'll be adorning brides' heads for at least another year.
For more advice, head on over to The Bride's Diary website, or follow them on Instagram.