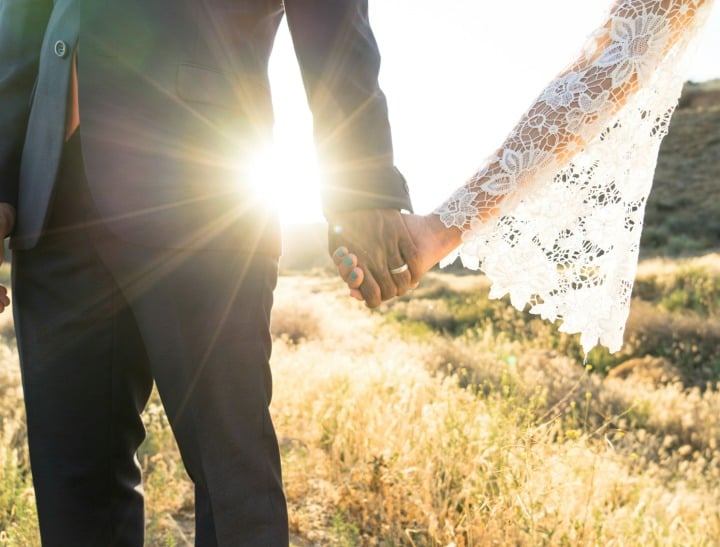 A woman deadset legend played a prank on her new husband by secretly engraving his wedding ring with the words, 'Put it back on'.
US couple Amanda Tallman, 29, and Dan, 30, married around five years ago – but the prank has only just come to light after a friend uploaded a photo of the engraving to Imgur.
WATCH women share their wedding regrets. Post continues after video…
The photo, which was posted by Dan's best mate and groomsman Jordan Goddard, was captioned with: "My best friend's wife had this engraved into his wedding ring. They have an awesome hilarious marriage and this is just a slice of her humour."
It quickly went viral, and Amanda has now become an online sensation.
Speaking to the Daily Mail Online, Mr Tallman said the joke was typical of his spouse.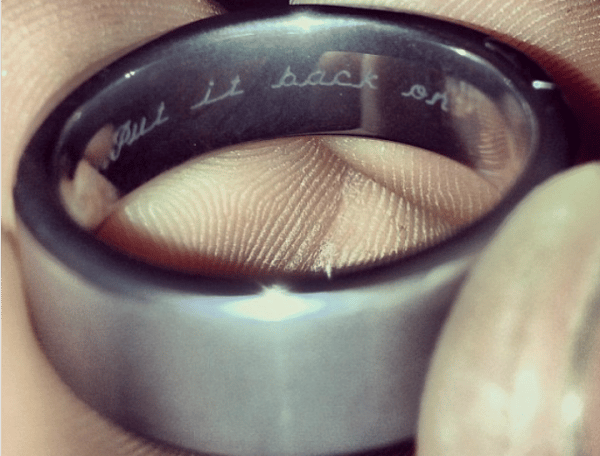 "This whole event describes my relationship with my wife and my friends...It just makes sense that Amanda would have put that in my ring, and if it was to ever go viral, it would definitely be Jordan that would make that happen."
He described the moment he saw the ring for the first time.
"Amanda slid a note to the employee. I didn't think much of it...When the ring came in and I tried it on for size, that's the first time that I saw it. I laughed along with the rest of the store," he said.
"When I thought about it, it made sense because it's how Amanda is. Our relationship is one full of love and laughter and some good humorous jokes. We have a terrific marriage and we had a terrific relationship prior to that."