According to lifestyle, decorating, DIY, cooking and crafts goddess guru Martha Stewart, there are 20 questions every couple simply MUST ask themselves before they begin planning their big day.
Seriously, don't even think about drafting a guest list before you lock yourself in a small, preferably dark, room and nut out these questions with your fiancé. Best to do it the second one of you pops the question, really.
That's because the very thorough list – released to celebrate the 76-year-old's latest book, Martha Stewart Weddings Ideas and Inspiration – is designed to help a couple finalise everything from the wedding venue to menus, signature cocktails and decor.
There's only one problem: I got married more than five and a half years ago, and according to Martha, I did everything wrong.
Whoops.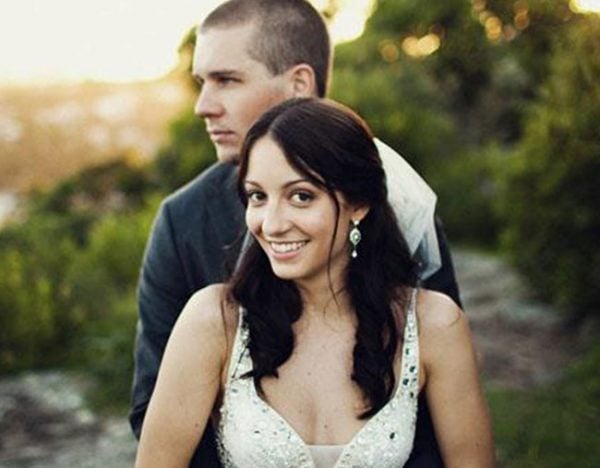 You see, I didn't have this list when I was planning my big day. So I've decided to go back in time and re-plan my entire wedding. With Martha's help, of course.
According to Martha, the answers to questions like 'Where did you meet?' and 'What did you do on your first date?' will be useful in helping you and your partner pick the perfect wedding venue - the first, and arguably most important, set of the wedding planning process.
Locations that are special or significant to a couple should be used as inspiration for where a wedding should take place, Martha says.
Listen to the Mamamia Out Loud team debate whether or not it's ever okay to outsource the writing of your wedding vows. Post continues after audio.

Thinking back, my husband and I shared our 'first date' in the front seat of the black Toyota Corolla I had borrowed from my mum to drive to a party at his house that night. We were hiding from the party after a girl - one he had been on a few dates with before he met me - became hellbent on tracking him down in an attempt to rekindle the romance.
Oh, and we looked a lot like this: