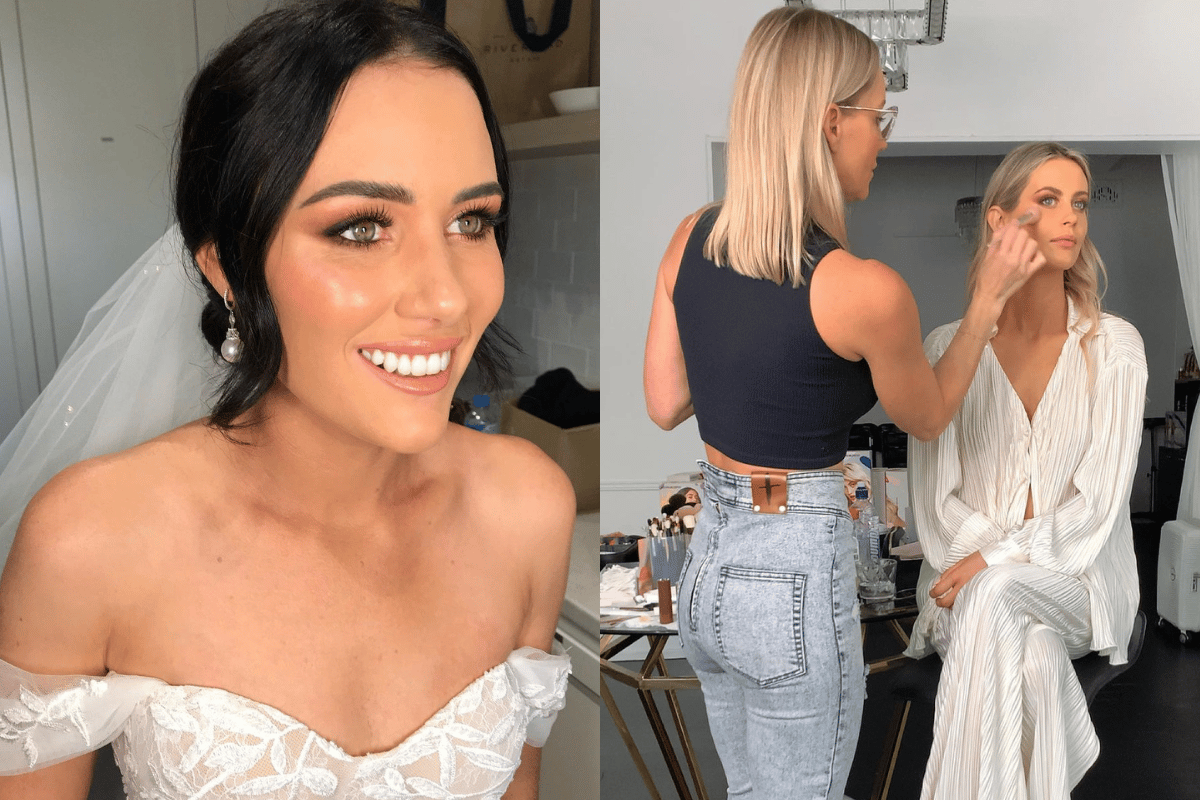 Are you a lass who's getting married soon? Yes?? Welcome! Please sit. Because if there's one thing we know when it comes to wedding makeup, it's that there's just So. Much. Pressure.
Like, how do you find the right makeup artist? What kind of wedding makeup should you go for? Should you do a trial? What if you don't like your makeup look? ALL OF THE THINGS.
And, we get it.
Your wedding is literally one of the most photographed days of your life, and you're literally going to be looking back at these photos forever, so you're going to want to make sure you're happy with your makeup look.
Watch: Engagement ring trends throughout the decades. Post continues below.
But where do you start? What are the ground rules here?
We've got you covered, friend.
We (lovingly) cornered makeup artist Mia Connor and asked her absolutely everything we need to avoid when it comes to wedding day makeup. And guess what? She told us. How good!
Below, here are seven things you should avoid at all costs.
1. Booking an artist and requesting looks that are polar opposite of that particular artist's style.
Rule number one: Do your research.