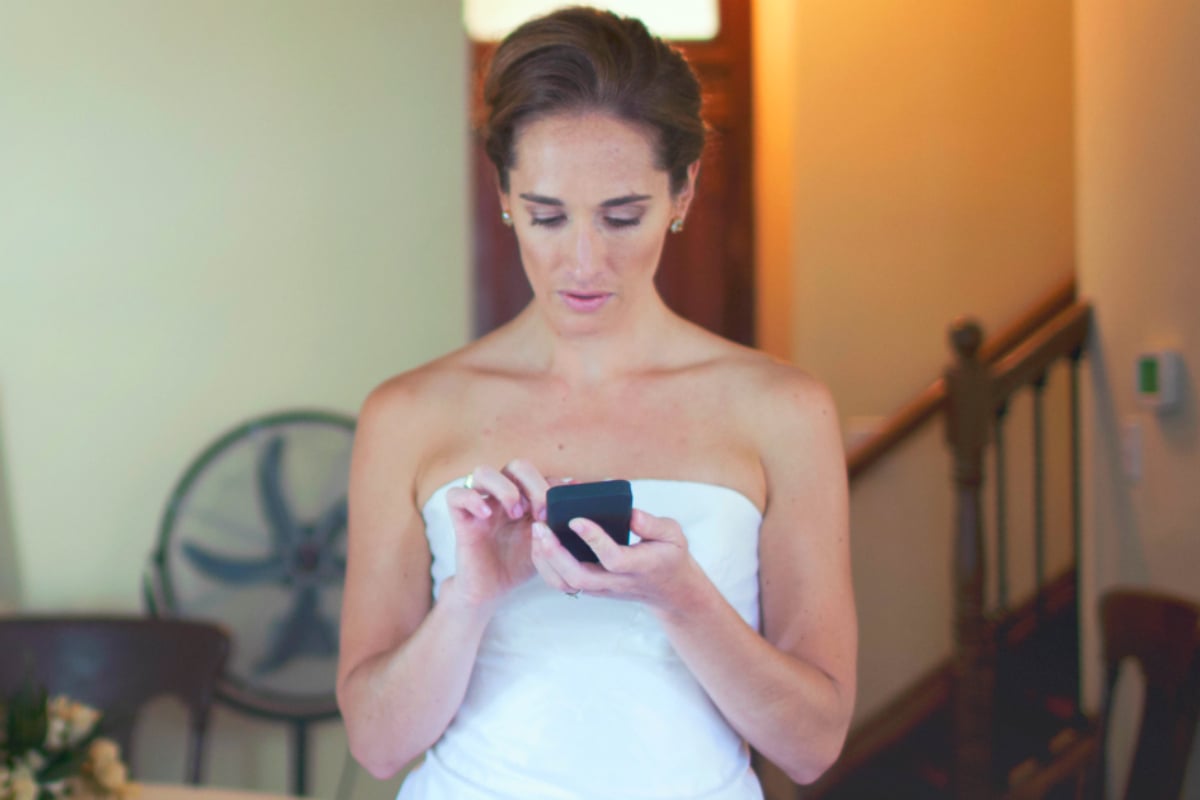 The night before her wedding day, Casey received a simple text message.
It read "I wouldn't marry him. Will you?" with screenshots.
She had expected a text of best wishes, but instead her heart broke instantly.
Speaking to Danielle Colley at Whimn, Casey shared her story.
Casey and Alex had been together for six years before their wedding day.
The screenshots were devastating, and contained messages between Casey's fiancé and another woman.
"[There were] loads of them, including selfies of the pair. She was the opposite of me. I'm blonde and fair, and this unknown woman had dark hair and olive skin," she told Colley.
She added that the texts were dated from months earlier, up until the days leading up to the wedding.
"My brain simply could not compute WTF was going on. There was no questioning the legitimacy of these messages. I just knew," she said.
The text messages varied in their guilt.
"This weekend. You and I. It is on, hot stuff. Bring your A game."
"Your body is f*cking incredible. And sh*t do you know how to use it. I wish my GF had half the skills you do."
"I miss you so much. I can't stop thinking about L, S, F'ing you. I've never had this kind of connection before."
Her friends immediately encouraged her to call her husband-to-be and call off the wedding. She said she loved him, and didn't call it off.
"But I loved Alex. I wanted to marry Alex tomorrow. I was too shocked and sad to be angry. I didn't call him," she told the publication.