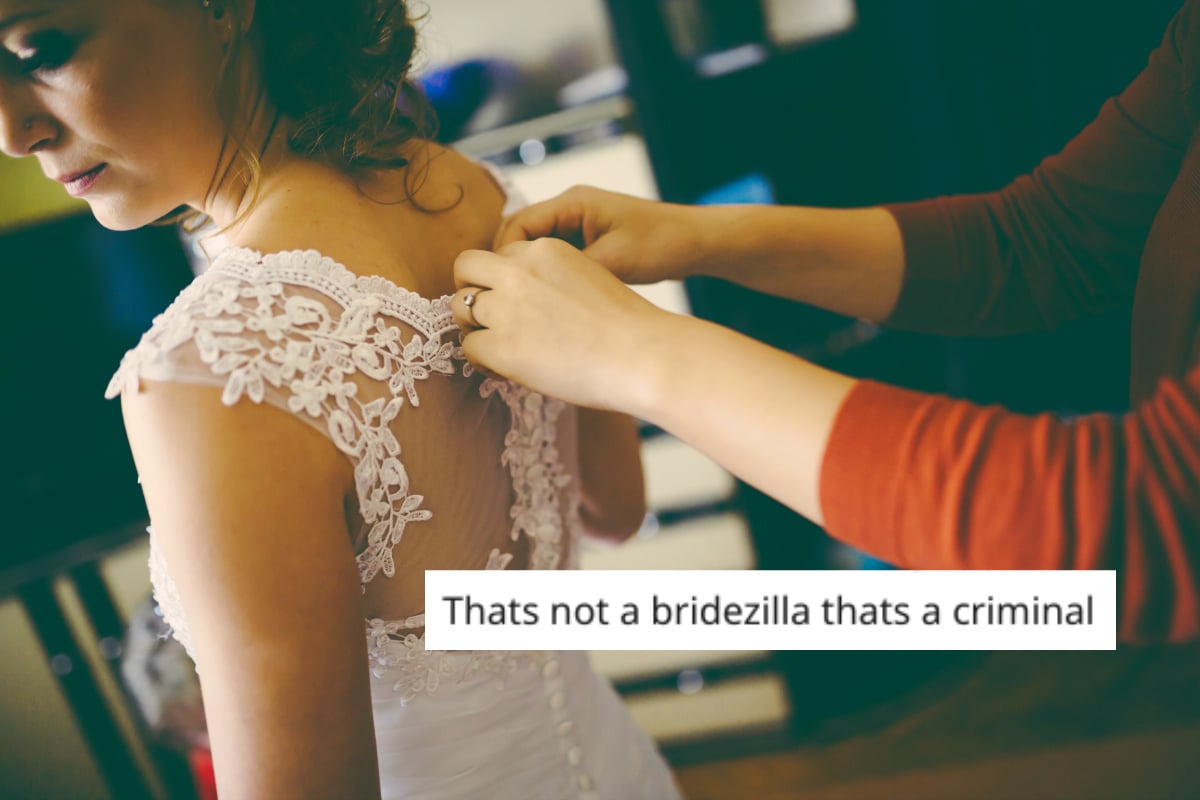 It's no secret that weddings are really bloody expensive.
Food, drinks, dresses and all the other parties before the main event are just the tip of the iceberg.
But in 2019 it would appear that these costs are causing brides to sneak into criminal territory, specifically in the area of… fraud.
Writing on Reddit, a woman has shared her experience of being scammed by a bride and her maid of honour in which she was part of the wedding party as a bridesmaid.
She explained that the pair worked together to steal $200 from each bridesmaid under the guise of their dresses being more expensive than they actually were.
Bridezilla tried ripping off bridesmaids –> found this in that's it, I'm wedding shaming (non ban-happy edition) w/ better mods. holy hell! from r/bridezillas
"Several years ago, a friend of mine asked me to be a bridesmaid in her wedding. There was six of us plus the MOH [Maid of Honour], so seven total. The bride had picked out her dress already, one for the MOH, and one for the bridesmaids. The dress itself was lovely but a bit expensive at $400 each since two of us were still in college and the rest had recently graduated," she began.
"I was one of the two still in college so money was super tight. Anyhow, the bride asked the MOH to coordinate with all of us for fittings/ alterations and such as one of her duties. The MOH decided she would pay for all the dresses on her credit card because she wanted the air miles and we would pay her back directly. None of us minded, especially since she was going to let us pay her back in installments if we needed. I definitely needed," she continued.
The bridesmaid went on to explain that when she went to get her dress fitted, a salesperson casually mentioned the price, not knowing the dress had already been paid for.
Engagement Ring Trends Through The Decades. Post continues after video.