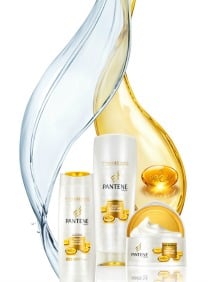 Thanks to our brand partner,
Pantene
"It was like art on my head – with 9,000 bobby pins."
Yep, like most brides, Jules Sebastian knows too well the pain of the morning-after bobby pin removal – but according to her, it was all worth it.
The TV presenter, blogger and mum of two recently sat down with The Glow editor Edwina Carr Barraclough to chat about to her favourite ever hair looks, from her perfect wedding day up-do to her current "blonde mum bob".
Prepare for serious hair envy.
What's your favourite-ever hairstyle?
Want more? How about:
Gwyneth Paltrow hair. Yes We Can.
The six steps to getting celebrity hair… or not.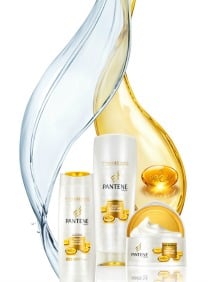 Pantene, the world's #1 hair care brand1, is clinically proven to deliver stronger, shinier hair from the inside out. The nourishing formula with Pro-V concentrate penetrates and injects moisture into hair's inner core to repair damage.
See, feel and touch the difference. To learn more, visit www.pantene.com.au.
Top selling and #1 share brand, in an aggregate of 38 Nielsen reported markets licensed by P&G in FY 2012/13 based on both value and volume share