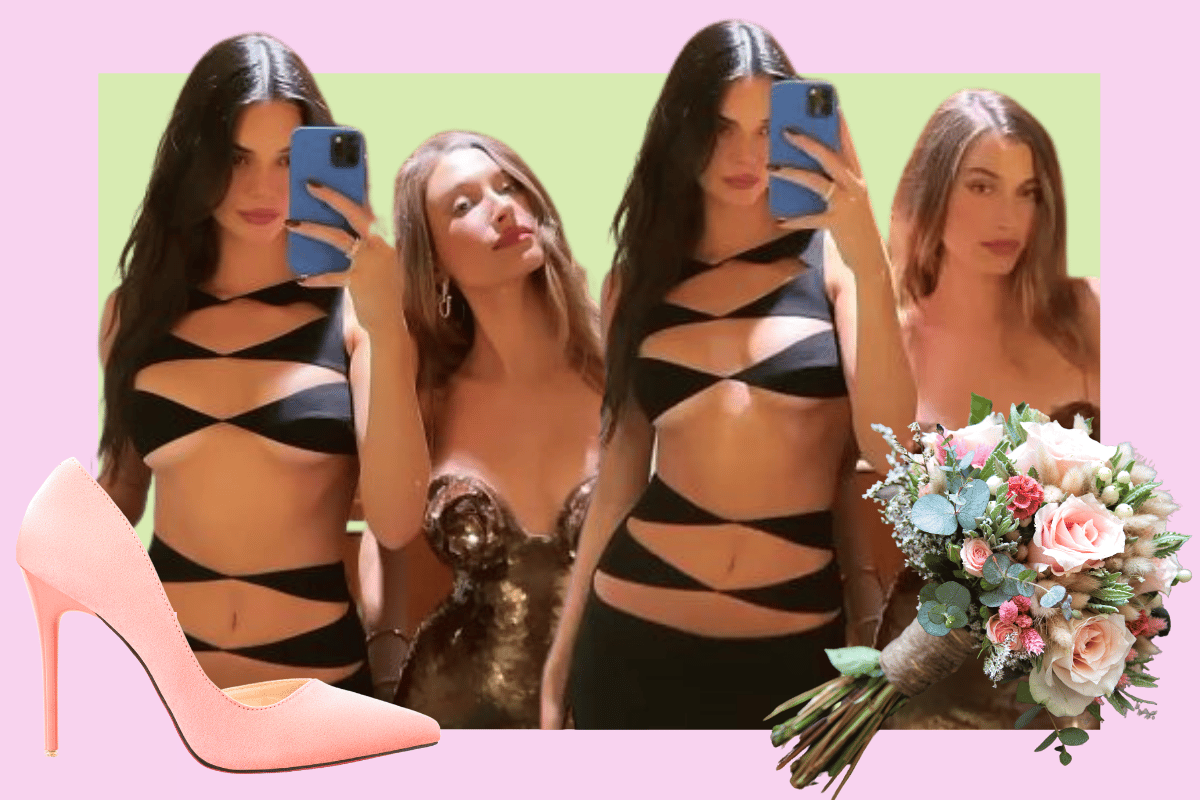 Everyone this week has been talking about the outfit Kendall Jenner wore to her best friend's wedding. 
Both Jenner and model Bella Hadid were bridesmaids at the event, wearing these beautiful strapless silk slip dresses in a dusty blue colour. (Which keen fashion eyes may have noticed were by Aussie label Bec and Bridge!)
But it's not the bridesmaid dress that made headlines. Oh no, rather it was Jenner's reception outfit: a body-hugging spandex black dress with multiple cut-outs. A garment made by the label Mônot. 
Watch: Royal wedding guest fashion. Post continues below.
Since Jenner's wedding guest dress went viral, there have been many conversations sprouting everywhere over what is considered "appropriate" to wear to a wedding.
And where better to start than with Mamamia's podcast for your wardrobe, What Are You Wearing?
Podcast co-host and Mamamia's Head of Lifestyle, Tamara Davis shared her thoughts on the Kendall Jenner dress moment. 
"If a woman wears a hot dress, we instantly villainise her and we weaponise her outfit. It's a bit of an outdated trope. I can only assume, that in this case the bride probably condoned this outfit. 
"I know for me when my wedding comes around, I want people to wear what they want and have fun with fashion," she said on this week's episode. 
Kendall Jenner wears revealing dress to friend's wedding https://t.co/RzhciOuVaQ pic.twitter.com/yfixCubqzo

— Page Six (@PageSix) November 15, 2021