Forget about the horror stories about brides, there are plenty of instances about wedding guests behaving badly.
And in news sure to make you feel better about your own upcoming/past nuptials, users on Reddit have been sharing the most obnoxious requests made by wedding attendees and BOY do they take the (wedding) cake.
Like the bridesmaid who thought her best friend's wedding was the perfect opportunity for a free photoshoot.
"One of the bridesmaids brought her fiancé to the wedding, and wanted our photographer to do an impromptu engagement photo shoot," one user wrote.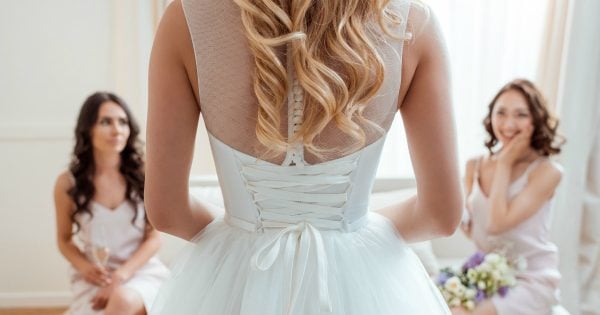 "Photographer laughed in her face."
Turns out she's not the only one who's tried to exploit the photographer.
"A few days before my wedding, my husband's aunt called us wanting to do individual family photos. I refused to entertain the idea of it and said I find it extremely rude she would call the bride with less than five days till the wedding and ask a huge favor and change in the wedding," another added.