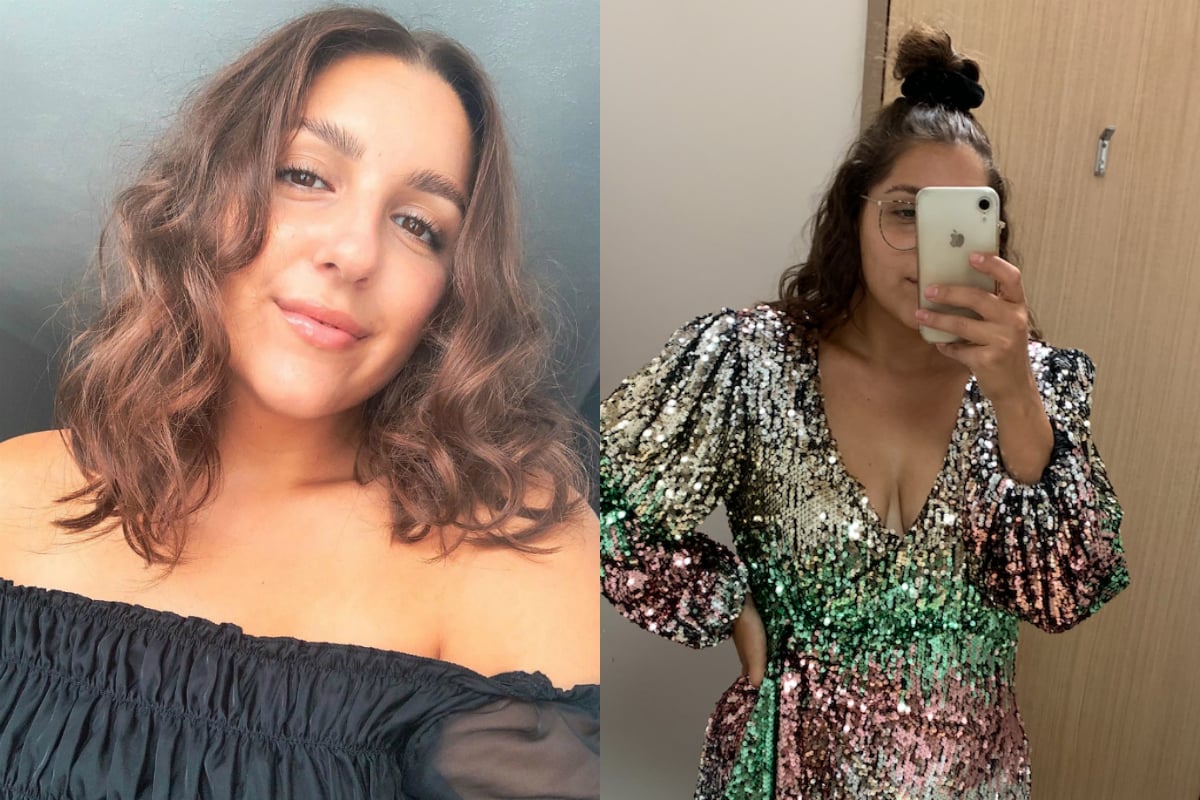 Trying to find the perfect wedding guest outfit is one of the trickiest shopping tasks. It's right up there behind swimwear and a well-fitting bra.
Talk to most women about their shopping experiences (in-store, not online) and they'll tell you it's not really that fun. Rather, hitting the shops is time-consuming, sweaty (because of changing multiple times in stuffy change rooms), and it's hard to find your size when every store has a different idea of what yours actually is.
I felt all of those annoyances when I recently went searching for the perfect wedding guest outfit.
WATCH: How much are you meant to put in a wedding wishing well? Find out in the video below, post continues after video.
Being an in-between size, which many of us are, adds another layer to the experience. Technically, I'm a size 14, but the average Aussie woman is a size 16, which means even if brands do carry items up to a size 16, they're almost impossible to find because they always sell out first.
But I digress.
Keep scrolling to follow me into the change room (in a non-creepy way) to see how I went shopping at popular department stores, fashion chains, an op shop and a designer dress hiring boutique for the perfect wedding guest dress.
1. Forever New. 
Average dress cost: $170.
Variety: Plenty!
Fit: True to size, run slightly small.
One of the first places I thought of to find a wedding guest outfit is Forever New. They have stylish, chic clothes that you can wear for many occasions. The styles I liked were only available in size 16s so I tried them on anyway. Normally, I pick up two sizes in the same style so I don't need to ask the shop assistant for the next size.
Anyway, onto the dresses.