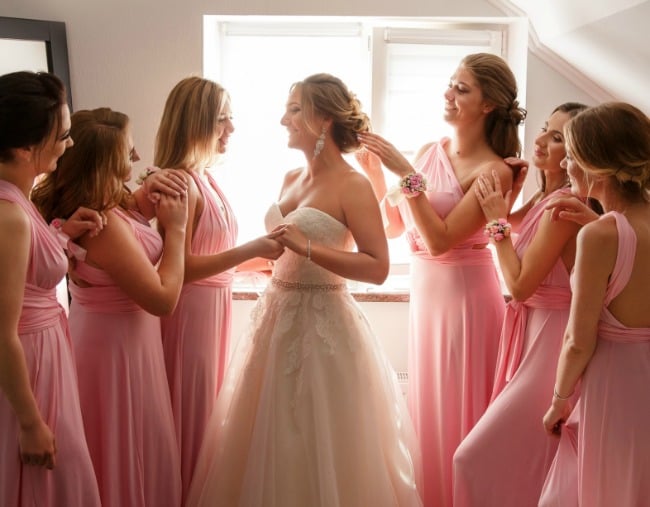 There are some things in life I'm ambivalent about.
Big dogs or little dogs? (I'll have both, pls).
Top sheet or no top sheet? (You do you).
Is Kylie Jenner pregnant or no? I'm…unfussed.
And then there are the things I am willing to settle myself in the trenches for, and fight until the battle is won.
One of those things is – for some reason – about weddings.
Am I engaged? Hell no. I'm not sure I'll ever get married. But none of that matters.
What matters is that you won't be getting a goddamn plus one to my goddamn hypothetical wedding.
Of course, your partner might be invited by virtue of me having actually met them and thinking they're fine. But just because you get an invite doesn't mean you can bring someone you've been dating for two-and-half-weeks who smells a bit funny and likes to talk about 911 conspiracy theories.
They shan't be at my wedding.
I worked at a wedding venue for five years, and I know how much the bride and groom pay per head. It is for this reason I nearly had a panic attack when I somehow found myself as someone else's plus one at a very beautiful wedding (he had been dumped a few days prior by a long term girlfriend) and I had to introduce myself to the newly married couple as we entered the reception.
It was awful.
I wanted to dig into my pocket and give them $200 while mumbling "Sorry… so sorry".
As Lucy Mangan, author of The Reluctant Bride, says, "I hate plus ones. Friends are friends, they often marry nice people but if you're honest they never really become your friend too. Inviting them just doubles the guest list and often the plus one doesn't even really want to be there.