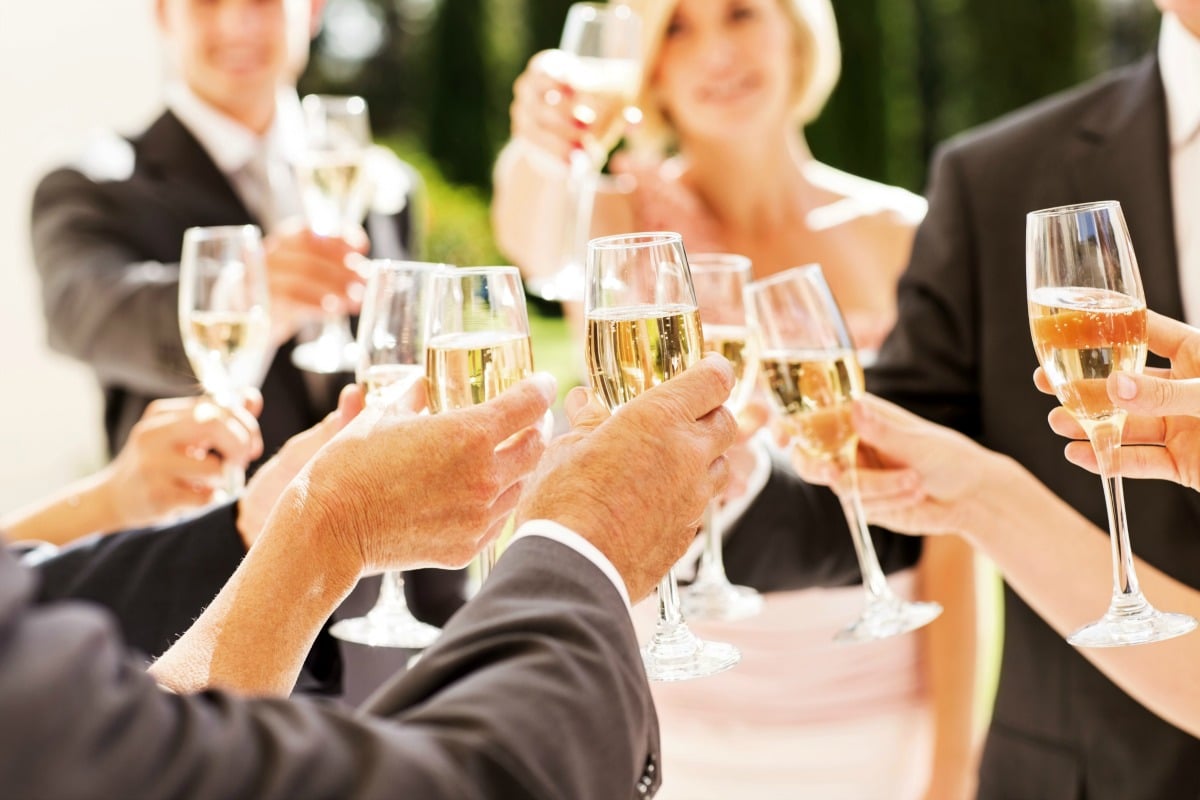 So, I went to a wedding on the weekend.
I know what you're thinking.
Have you not been reading the news?
Why did you ignore the warnings?
What about that wedding that went viral because 37 people got coronavirus by attending?
Didn't you think of all that?
Well, yeah. My partner and I talked about it for days beforehand, weighing up the pros and cons.
Like, pro: We get to celebrate our beautiful friends finally tying the knot after 10 years together. Our friends who were unable to cancel their wedding without losing all their money, who wouldn't be in a position to do it again any time soon.
Con: that wedding that went viral because 37 people got coronavirus.
WATCH: All your COVID-19 questions, answered. Post continues after video.
The thing is, as of Friday last week, the latest advice from the Government was that gatherings of under 100 people were allowed.
The wedding had around 60 guests, and was taking place at an outdoor venue within a huge garden. No elderly or international guests would be in attendance. We were assured there would be plenty of space to spread out and there was no arranged seating.
We also knew and were observing the ground rules about social distancing. My partner and I had self-isolated for over a week (apart from going to the shops for food, and the cafe for a takeaway coffee each morning.)
So theoretically, on Saturday morning, we were cleared to go.
On the drive there, we discussed our approach: On arrival, we obviously wouldn't hug or kiss anyone. We would attend the ceremony, standing on the fringes of the group. At the reception, we would join in for toasts while keeping our distance from other guests, avoid the dancefloor, and then scoot off to our hotel.
The newlyweds had an amazing night, and while we caught up with old friends and made new ones, we all temporarily forgot about our predicament. We sat at a sensible distance and drank wine and joked about elbow-bumping and went home a little bit lighter for it.