It was 1932 in Los Angeles and Maria was 22 and in love with Manuel Moreno, a cartoonist and not the man she was 'supposed' to marry. She married him anyway.
She was walking down the street, watching her feet stamp the pavement, with thoughts – of Manuel; of her family who'd moved from Mexico; of her father who was still in Guaymas; and her job that was sewing coats in a factory – dancing across her mind. When she saw the wedding dress in a department store window, she stopped.
She considered it. Tilted her head. Squinted her eyes. And went home and made the dress herself. She used "butter-soft" silk and created a 10-foot train.
Her and Manuel were married that year. But the dress wasn't finished.
It has been used four times since, passed down through generations. It has sat in a box, untouched, for decades. It has been stolen twice by housekeepers, and twice returned. And the dress has never, ever ended in divorce.
The power of it? Maria would call it the power of family.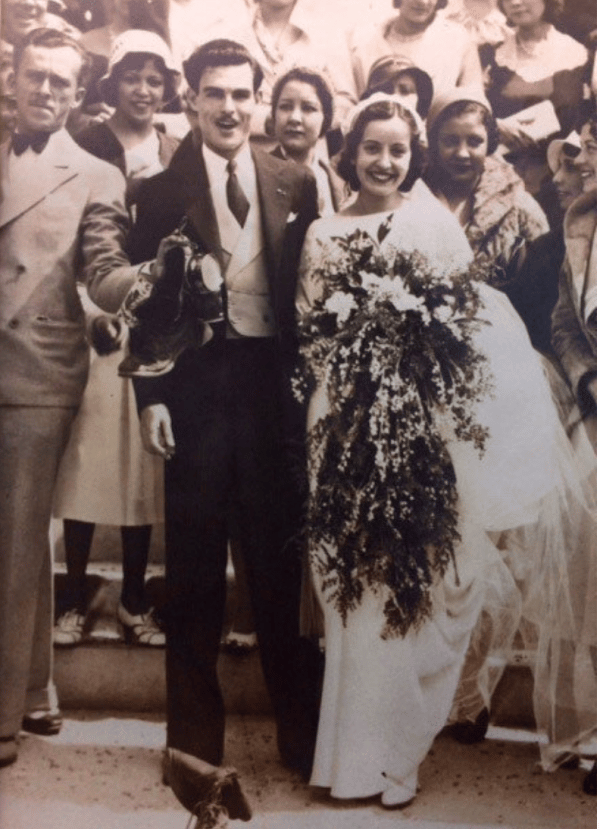 It was 51 years before the dress was worn for a second time. Though Maria and Manuel had four children, their daughter Anita didn't wear the dress when she married - Maria made her something different.
But Anita's daughter, Marta, who was married in 1983 in Tustin California, had her grandmother's (she calls Maria 'Grande') silk gown woven around her as she and Kevin O'Hara - high school sweethearts - promised each other eternity.
Listen to the Mamamia Out Loud team debate whether or not it's ever okay to outsource the writing of your wedding vows. Post continues after audio.