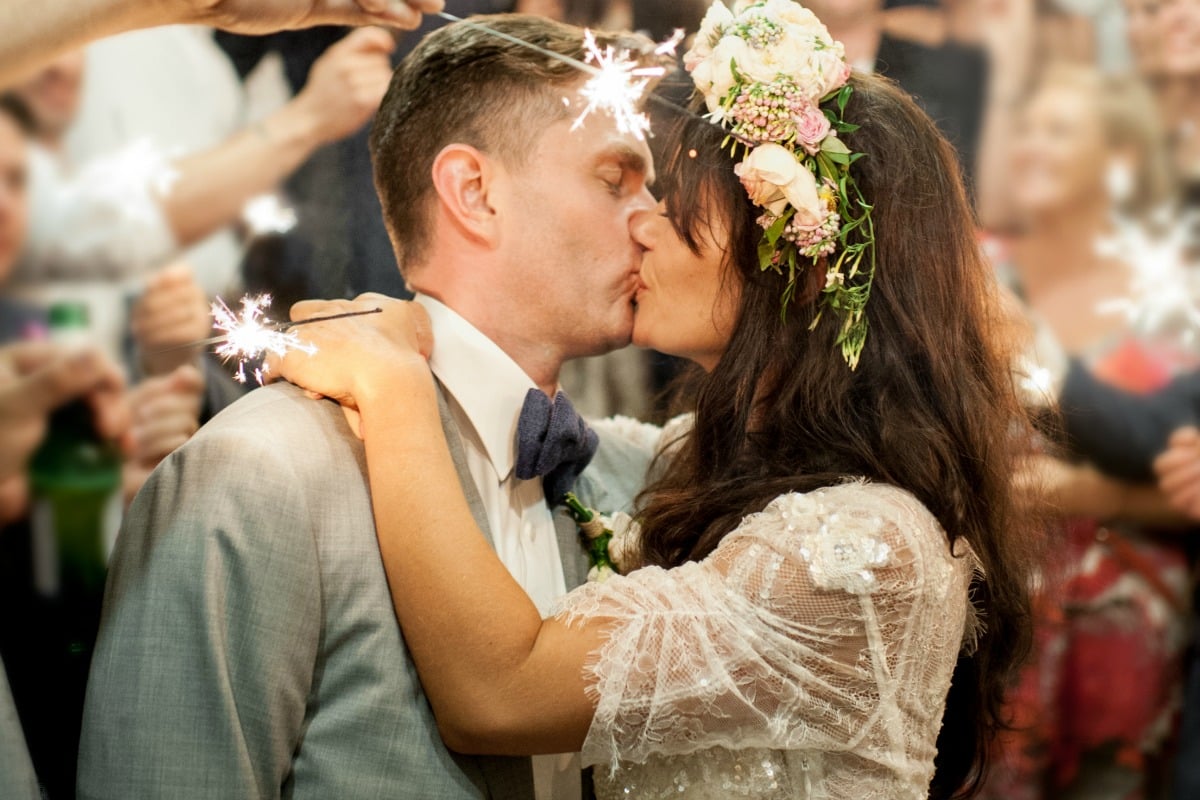 At Mamamia, we pride ourselves on asking the hard-hitting questions.
For example…
Exactly how much should you put in a wishing well?
What happens at a $51,000 Disney-themed wedding?
On what grounds can you fire your bridesmaid?
But today, we went one step further. For the purpose of research, we asked 18 unmarried men to share exactly how much they think a wedding dress 'should' cost, and to share with us a drawing of their ideal wedding dress.
You see, according to Wedded Wonderland, the average Australian woman will spend around $5,260 on their wedding dress, a 29.5 per cent rise on 2017 when the average cost was $4000.
But according to our research pool… the average Aussie is dead set not aware of this.
The findings were a big ol' LOL on the spectrum of reality. Not just because they were objectively wrong (well, mostly), but also because unlike women, men aren't socialised to think about weddings from the moment they're able to read and talk. Good one, patriarchy.
Wedding wishing well dilemmas. Yes, no and how much? Post continues below.
Harry
Age: 24
Are you in a relationship: Yes
How much do you think a wedding dress should cost, and why? $10,000. I'm assuming Vera Wang is expensive.