When you see this image, what occupation first springs to mind?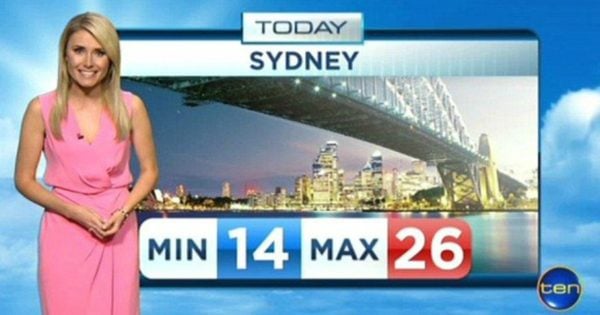 Weather girl?
Perhaps weather woman?
If you're particularly progressive and simply cannot see gender, perhaps you defaulted to weather presenter.
Either way, you're wrong.
The answer is meteorologist. A scientist.
Magdalena Roze completed a Graduate Diploma in Atmospheric Science, and won the 2009 Biophysical Environments Prize and the Australian Meteorological and Oceanographic Society Prize at University.
She's also completed a meteorological training course at the Bureau of Meteorology.
Monique Bowley, Mia Freedman and I discuss why on earth we still use the term 'weather girl'. Post continues below. 
But when she graces our screens in a beautiful dress, alongside tomorrows weather forecast, we're quick to reduce her to 'weather girl'.
This week, three female meteorologists from the US participated in a discussion titled "Don't call me weather girl", on The Weather Channel, which addresses the unique challenges women face in STEM (science, technology, engineering and mathematics) fields.
"I don't think people realise how many times I do get called that today," meteorologist Jen Carfagno said in an accompanying Facebook live discussion.