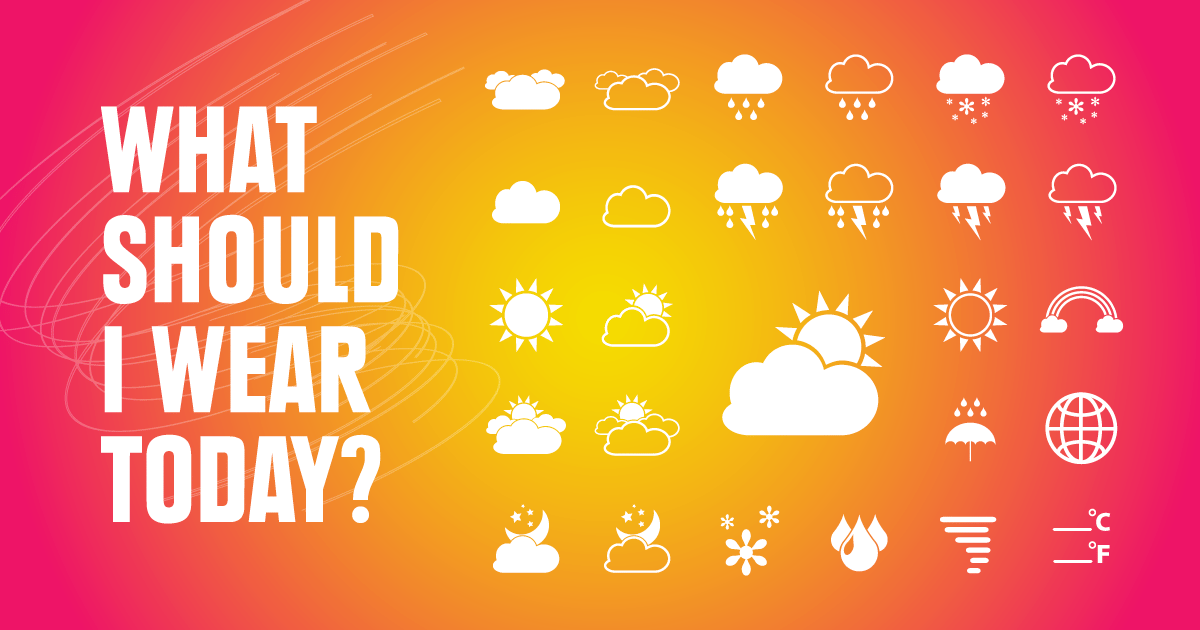 You made it, it's Friday.
No matter what the weather this week threw at you, we've arrived at the last day of the working week.
As a special treat, we're offering up a dose of weekend weather for you as well, so you can start making those phone calls to friends to lock down all of your plans.
Adelaide
What says 'Friday' better than 30 degrees, no rain and sunshine all day? Nothing, that's what.
Enjoy the sun while you can, because although Saturday will bring a top of 28 degrees, there will be a slight chance of a shower. Temperatures will drop to just 18 degrees on Sunday, with a 70 per cent chance of rain. Movies, anyone?
Fail-safe outfit options:
Wear the brightest colours you own today to celebrate a) sun and b) the oncoming weekend
If you're  venturing out this weekend, pack a jacket just in case the rain traps you while outside
Brisbane
Your Friday is looking partly cloudy, Brisbane, but the temperature will reach 26 degrees. There may be a light shower during your commute to work, so umbrellas at the ready!
As for the weekend, you're hitting top temps of 27 and 28 degrees, with partly cloudy skies and slight chances of a shower.
Fail-safe outfit options:
A pleated midi-skirt that's perfect to take from the office to Friday night drinks
Has that umbrella left your side yet? Better keep it close by this weekend just in case
Canberra
Friday in Canberra is sunny, with light winds and no chance of rain. The temperature will hit 23 degrees.
Saturday will be slightly warmer at 24 degrees, with some early fog looming in the morning. Sunday might be a designated 'indoor day', thanks to a top of just 20 degrees and high chances of showers, even thunderstorms, all day.
Fail-safe outfit options:
Fancy printed pants for your last day in the office this week (hooray!)
Jackets at the ready if you plan on venturing outside on Sunday. And don't forget the umbrella!
Darwin
Sorry for the weather déjà vu, Darwin, but today will be 34 degrees, mostly sunny, with a 30 per cent chance of a shower that could develop into a thunderstorm.
Saturday will be much of the same, with Sunday's chance of a thunderstorm increasing to 50 per cent.
Fail-safe outfit options: