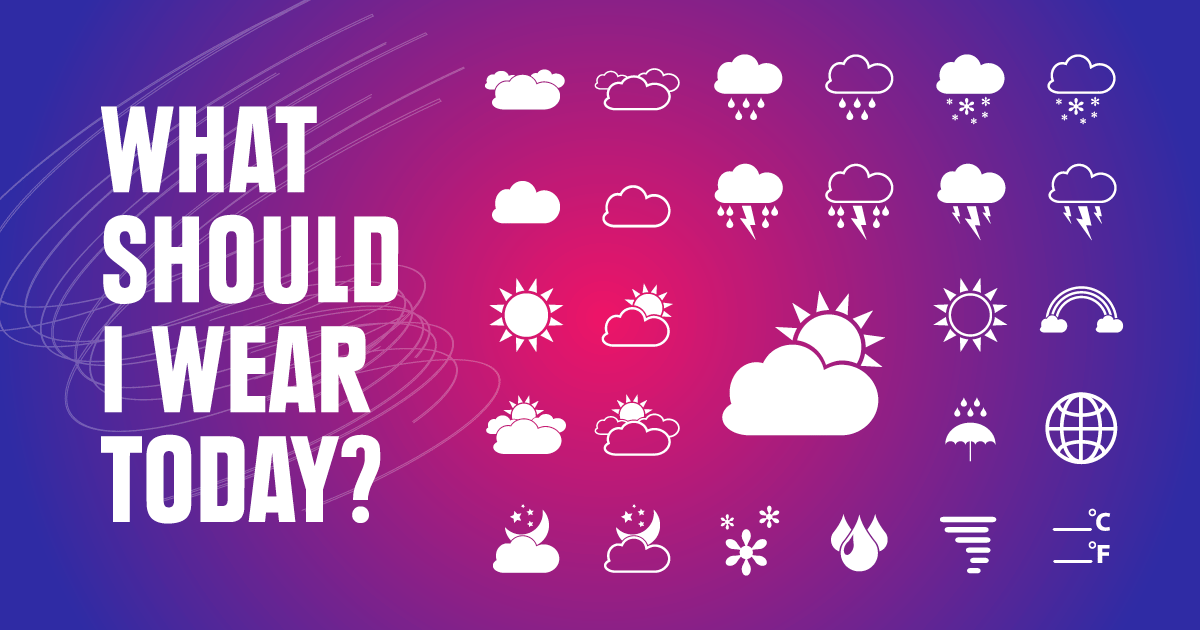 Good news: Wednesday is here.
Bad news: Not everywhere in Australia is bright and sunny today.
More good news: We're here to help – here's your weather forecast and handy hints on outfits that you can't go wrong with as you leave your house and venture into the world today.
Adelaide
Today will reach a top of 23 degrees for you today, Radelaide. It's going to be a mostly sunny day, complete with no rain and only light winds.
Oh, there may be some early morning fog about, so if you're heading out for a pre-work jog, wear your fluoro exercise gear to stay safe.
Fail-safe outfit options:
A pair of loose-fitting, comfy pants. It's Wednesday, you can relax
A light jacket to help you stay warm when the sun goes down
Brisbane
Just like yesterday, a hot day is on the horizon for Brisbane, with top temps of 28 degrees.
It will be partly cloudy, with chances of a shower developing from late morning, so enjoy the sun (safely) while you can.
Fail-safe outfit options:
That maxi skirt with the far-out pattern that will have your co-workers complimenting you all day long
A pair of wedges to stand tall and strong in the face of potential oncoming rain
Canberra
You know how Wednesday's can be a little ho-hum? That's kind of how the weather is today in Canberra.
A max temperature of 21 degrees, partly cloudy skies with some light winds. Neither here nor there, but the working week is halfway done, so there's that.
Fail-safe outfit options:
Comfy boyfriend jeans to remind you that no wind or cloud can get you down
Funky flats so you can dance around the office as the weekend countdown begins (no, it's never too early)
Darwin
Are you ok, Darwin? Your Wednesday is clouded (literally) with continued showers and thunderstorms.
The temperature will reach 28 degrees, but with those damaging winds about, it's not the time to enjoy it.