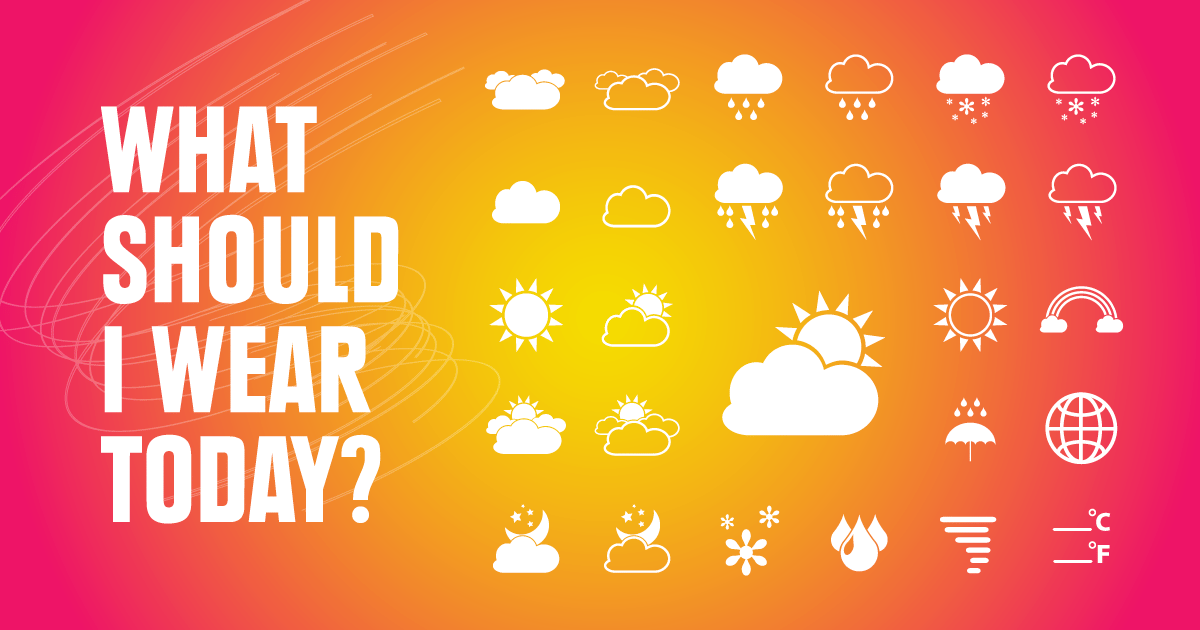 Here's your guide to Tuesday's forecast, and the failsafe fashion looks that are guaranteed to go with it:
Adelaide
Good news, Adelaide: today will be a little warmer for you today, with temperatures reaching 22 degrees.
Your skies will still be party cloudy, with a slight chance of a shower in the late morning and afternoon. Winds may pick up later in the day, too, so make sure you pack a jacket to stay cozy!
Fail-safe outfit options:
A denim jacket: warm and fashionable
A pair of lightweight jeans will go down a treat today, especially with wind blowing about
Brisbane
It really is another beautiful day in BrisVegas, with temperatures maxing out at 27 degrees.
While it's meant to be a mostly sunny day, there may be a slight chance of rain for those in the bayside suburbs. Everyone else? Slip, slop, slap because the sun will be hanging about all day.
Fail-safe outfit options:
Your most fun, most colourful, most flippy skater skirt 
Sunglasses to combat those sunny skies and inevitable UV rays
Canberra
Not-so-fun weather can only last for so long. To reward you for putting up with yesterday's less-than-perfect temps, Tuesday will bring a mostly sunny day with a top temperature of 21 degrees.
No chance of rain really is the icing on the cake, right?
Fail-safe outfit options:
Today's temperature is perfect for that gorgeous silk blouse you've been dying to wear for weeks
Pair with some high-waisted trousers for that 'trendy and professional' look
Darwin
Darwin, things are getting pretty hectic up there today. While it will be 28 degrees, things are going to get very windy and very rainy .
In fact, a thunderstorm is on the way, bringing with it wind gusts of up to 100 km/h and heavy rain. A severe weather warning is in place and a tropical cyclone could develop. Stay safe out there!