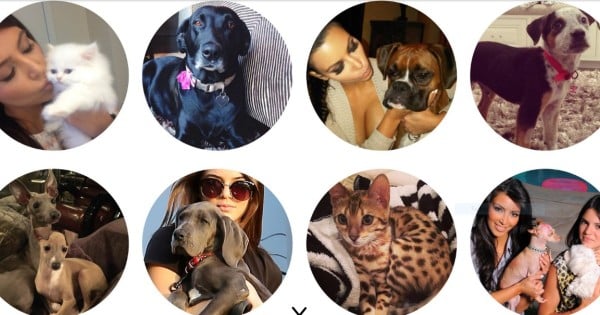 Pets in the Kardashian household come and go like boyfriends.
Cute pictures of them are littered all over social media – and if they're lucky, they may even pop up in an episode or two of Keeping Up With The Kardashians – and then, POOF, they're never heard from again.
Kim Kardashian has posted a definitive list of her family's many, MANY pets on her personal website, detailing what happened to each of them.