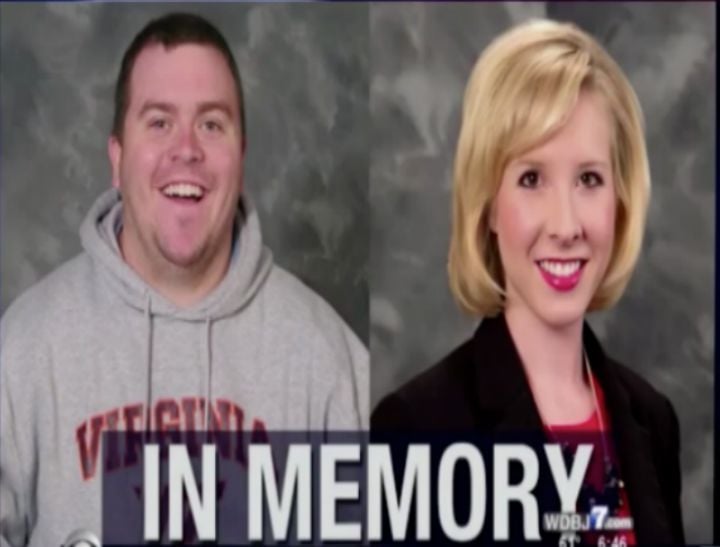 One day after Alison Parker and Adam Ward were killed their colleagues are back on air.
They are back at work one day after their beloved colleagues were gunned down.
Tearful. Heartbroken and still filled with the horror of the last 24 hours, but back at work.
Back doing the job they love for the people they love.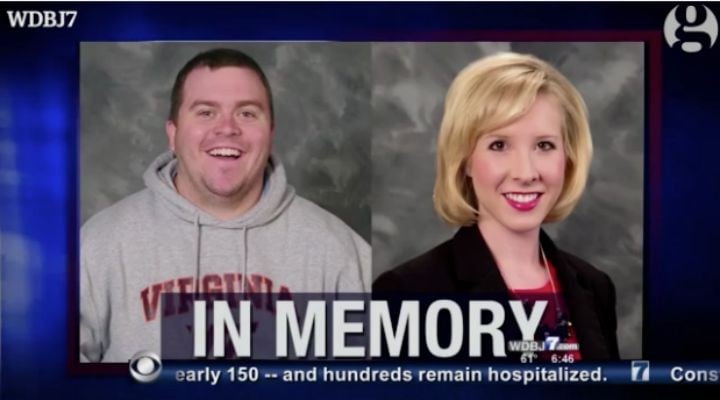 It was a solemn morning show for WDBJ 7 who went back on air a day after 24-year old Alison Parker and 27-year old camera operator Adam Ward were killed by a disgruntled former colleague.
Host Kimberly McBroom, who was on-air yesterday when the shooting happened, was at the desk – supported by a journalist from a sister station brought in from another city to give support and step in if needed.