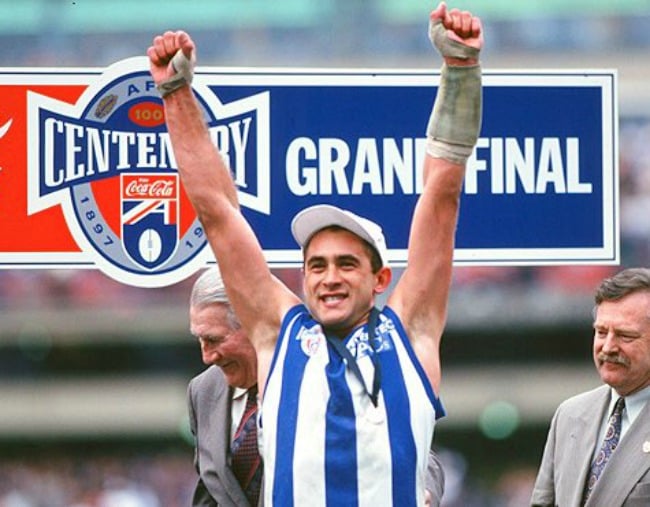 Warning: This post discusses suicide and could be distressing for some readers. 
Wayne Schwass was 27 on the last Saturday in September of 1996.
He had been playing AFL ever since he moved to Australia from New Zealand when he was 10, and in his eighth year of playing for North Melbourne Football Club, he was standing on the Melbourne Cricket Ground for Australia's 100th AFL Grand Final. But out of a crowd of 94,000, his wife Rachel and his GP were the only people who truly knew what was going on.
North Melbourne won the premiership by 43 points, and like his teammates, Schwass raised his arms in victory, with a medal around his neck, and smiled at thousands of screaming fans. In that moment, his joy is indiscernible from that of his fellow players, all beaming with pride during what might have been one of the happiest days of their lives. It's a moment many young men dream about.