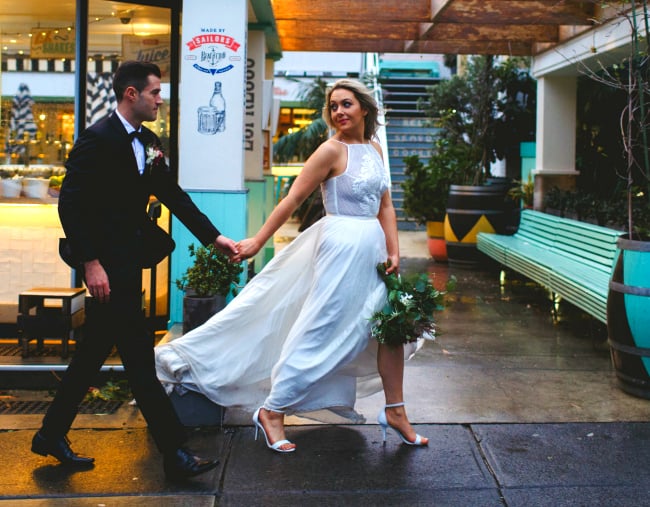 This week's Wedding of the Week is Peta and Matt's windy, wet but perfect big day. Enjoy! Don't forget to Subscribe to Hitched here.
The basics.
Who: Peta, 29, and Matthew, 33, from NSW
Wedding date: 4th of June, 2016
Number of guests: 94
Wedding budget: $35,000
Photography: Nina Claire
"Our photographer was THE BEST. I would choose her over and over again."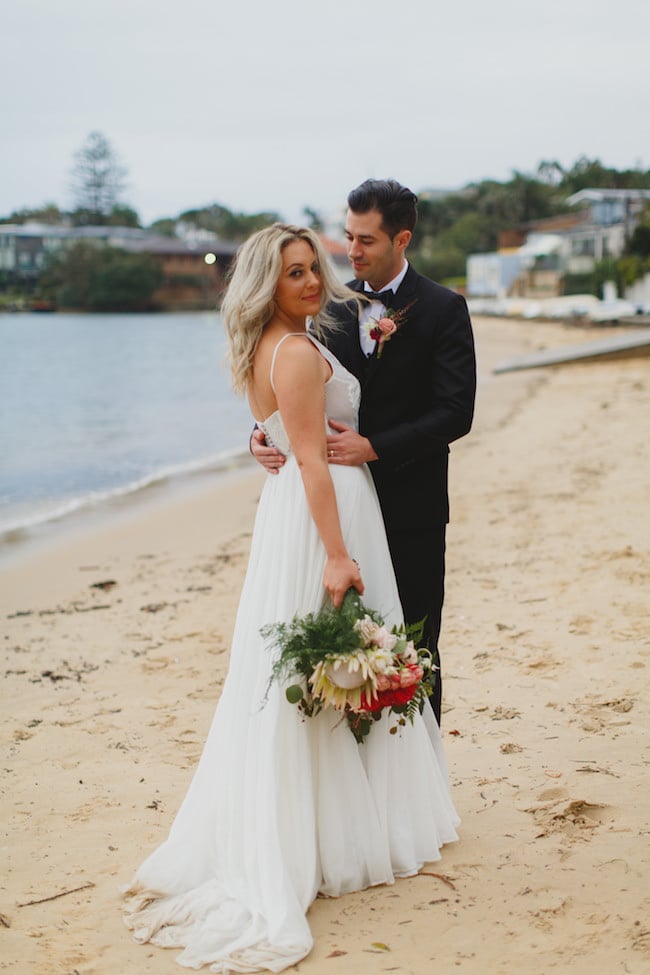 Peta and Matt's love story.
"Matt and I locked eyes across the room of our local pub, The Pine Inn on Parramatta Road in Sydney, one night. Anyone from Sydney will know it as the pub next to the bright pink florist that sells life-size teddy bears."
"I went out with a group of girlfriends in the holidays between finishing year 12 and starting uni, and bumped into some friends who Matt was there with. He bought be a Bulmers cider, and I thought he looked rather like Freddie Prince Jr. (my high school poster boy), we were a match! Almost 10 years later, we FINALLY got married.
"The engagement was a complete surprise - coincidentally, I organised a family picnic over the June long weekend. That morning, I ran around getting stuff for that and had to swing by my sister's house to grab something. Meanwhile, Matt had gone to my parents house to ask my dad for my hand in marriage, which I know is a bit old school, but meant a lot to my parents and they were super super excited.