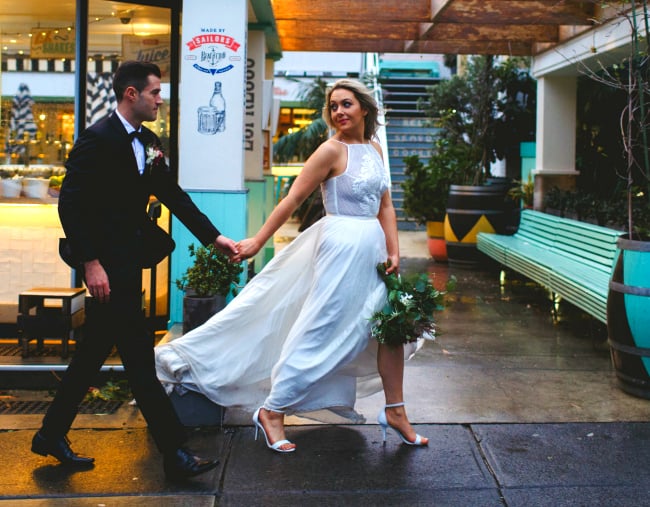 In honour of Mamamia's new wedding planning podcast Hitched, we wanted to celebrate (and perve on) YOUR weddings.
Each week, we'll deep dive into one Aussie couple's wedding day to bring you all the details about the important stuff. From the practical things like the dress and vendors to the words of wisdom they wish they'd heard before their big day, below you'll find everything you want to know. 
Oh, there are lots of beautiful photos too.
This week's Wedding of the Week is Peta and Matt's windy, wet but perfect big day. Enjoy! Don't forget to Subscribe to Hitched here.
The basics.
Who: Peta, 29, and Matthew, 33, from NSW
Wedding date: 4th of June, 2016
Number of guests: 94
Wedding budget: $35,000
Photography: Nina Claire
"Our photographer was THE BEST. I would choose her over and over again."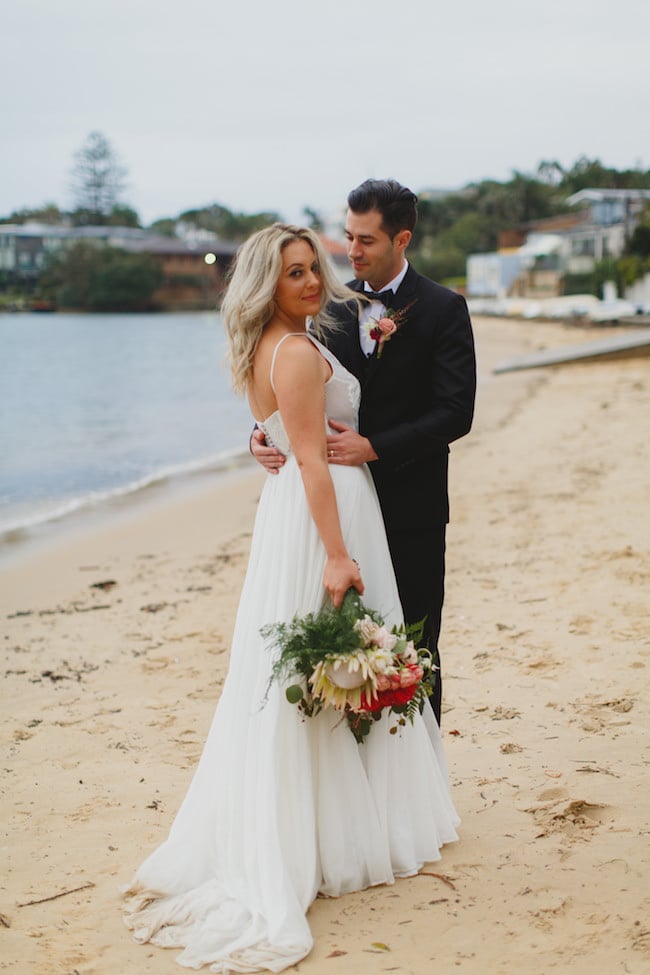 Peta and Matt's love story.
"Matt and I locked eyes across the room of our local pub, The Pine Inn on Parramatta Road in Sydney, one night. Anyone from Sydney will know it as the pub next to the bright pink florist that sells life-size teddy bears."
"I went out with a group of girlfriends in the holidays between finishing year 12 and starting uni, and bumped into some friends who Matt was there with. He bought be a Bulmers cider, and I thought he looked rather like Freddie Prince Jr. (my high school poster boy), we were a match! Almost 10 years later, we FINALLY got married.
"The engagement was a complete surprise - coincidentally, I organised a family picnic over the June long weekend. That morning, I ran around getting stuff for that and had to swing by my sister's house to grab something. Meanwhile, Matt had gone to my parents house to ask my dad for my hand in marriage, which I know is a bit old school, but meant a lot to my parents and they were super super excited.
"While at the picnic at Observatory Hill in Sydney, I went to take some photos as it was such a beautiful day. I got back to the rug, sat down and thought Matt had handed me some artichokes. I said, "No thanks", but then he started the "you are my best friend, will you marry me?" speech. I was beyond surprised!
"Because Matt and I had been together for so long before we got married, it wasn't like we needed to get married to solidify our relationship. Nothing was going to change, we would still go home to each other in the same way, love each other in the same way, and spend the rest of our lives experiencing ups and downs together. We were more excited to celebrate with our family and friends."
The wedding dress.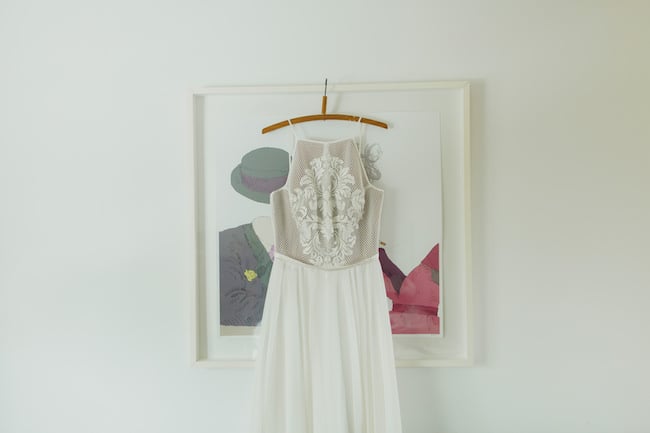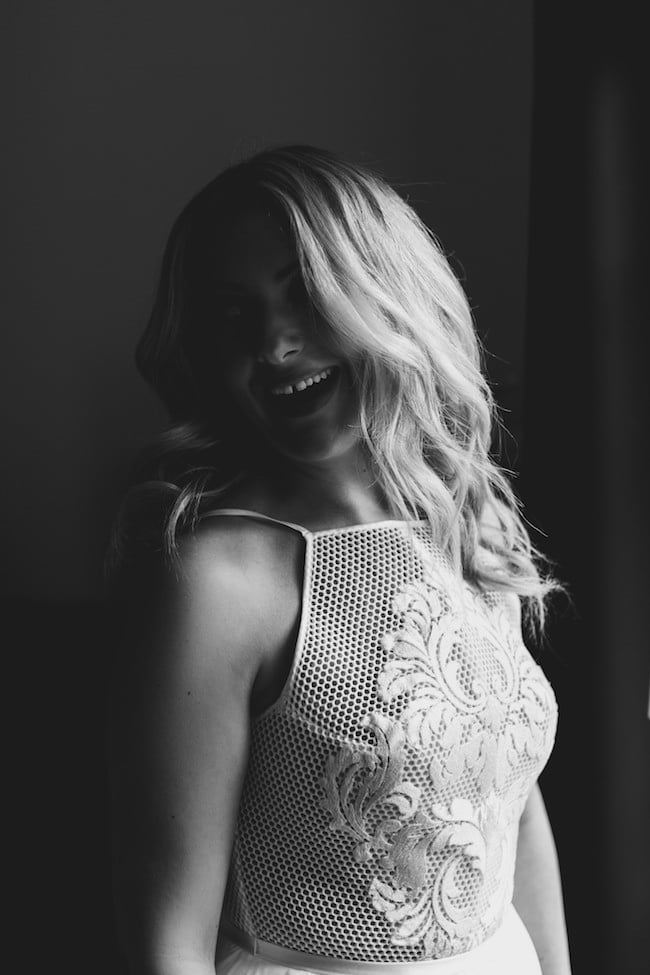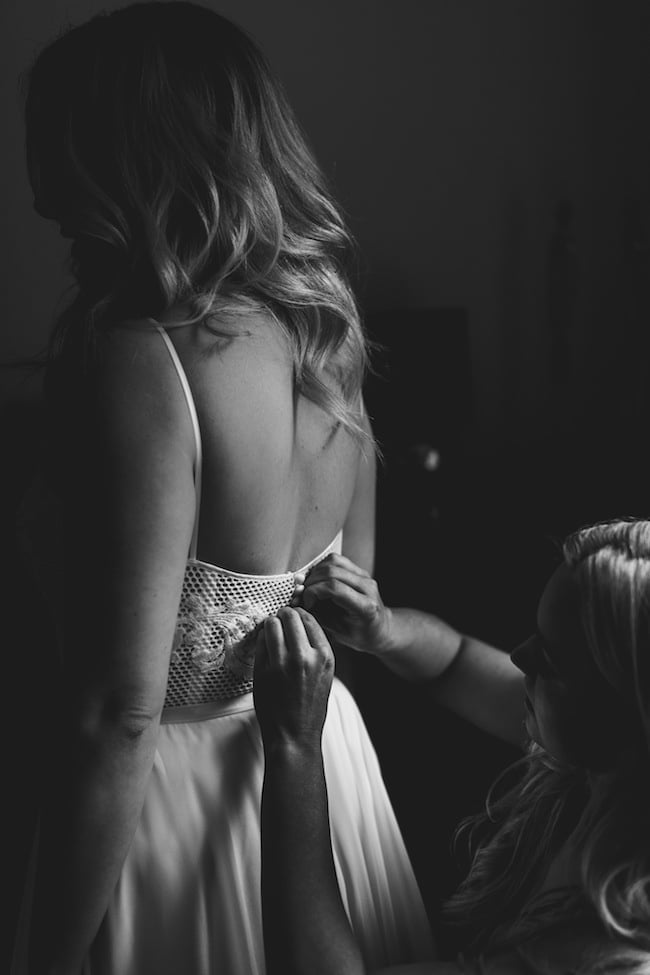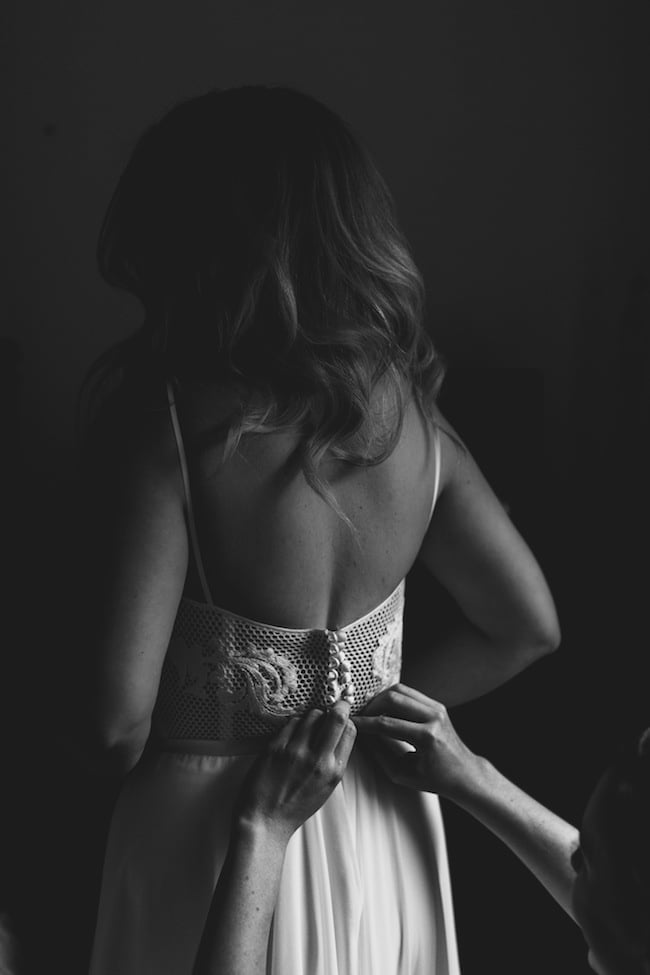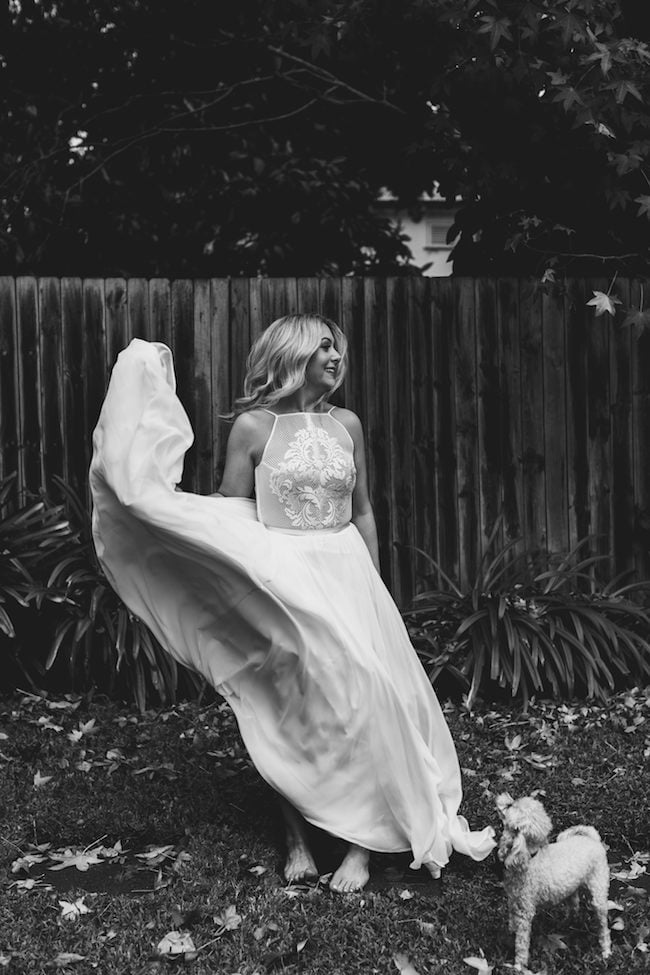 Wedding dress: Couture by Francesca in Leichhardt
"I was never the kind of person who had always dreamed about a particular dress, or had visions of what it would look like. I really didn't want to get my dress made. After hearing some horror stories from friends telling me that if they got married again, they'd really reconsider how much they spent on their dresses, I thought that I would just buy off the rack."
"I went to a fabulous store in Carringbah called Hope x Page that I had found via Instagram, they had some stunningly beautiful gowns. I thought I had found exactly what I had been looking for, but my crew (my mum, sister and best friend) weren't convinced. I made an appointment at a store on Parramatta Road in Leichhardt that I had driven past and liked the look of, Couture By Francesca. From the moment we walked in, Fran made us feel at home.
"There was no pressure, and she was genuinely passionate about her craft. I tried on a gown, but parts of it didn't really suit me, so Fran and I worked together to create the perfect dress. However, she still said to me, "I will not take a deposit from you until you have tried on more dresses! This is only the second one. You need to try more on." So off we went, up and down Parramatta Road to try on more dresses - let's just say we had some questionable experiences on that expedition. So back to Fran's it was!
"Her eye for body shapes and styles to suit was 10 of 10. I ended up trying on a dress in her window and changing it up slightly to suit me and just like that I ended up getting my dress made, after all. For me, I didn't have an 'aha' moment like in the movies when brides burst into tears and shout "IT'S THE ONE", but I really, really liked the dress I chose."
Peta's bridal hair, makeup and final touches.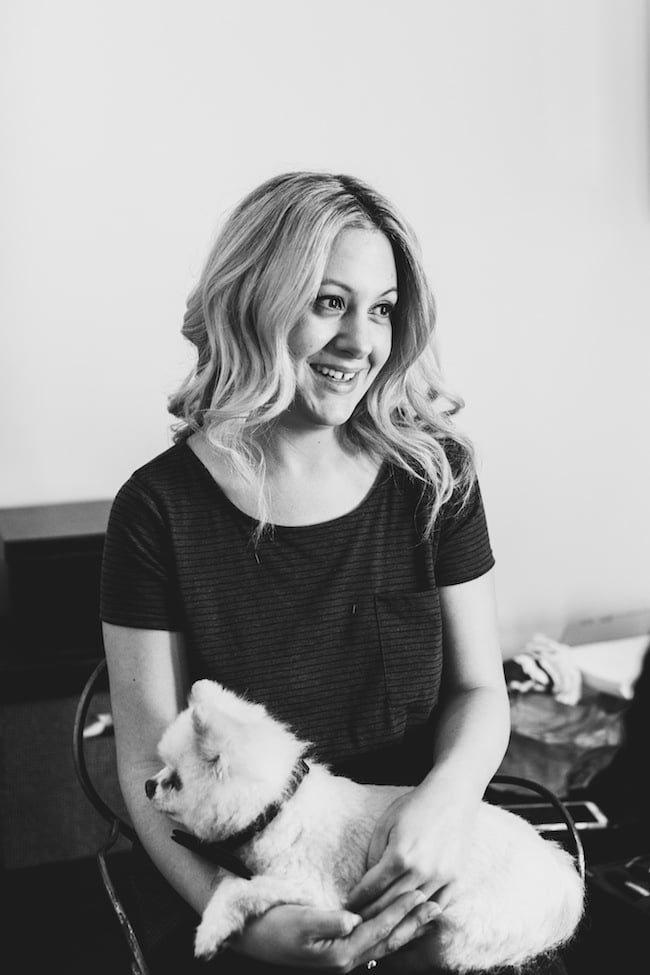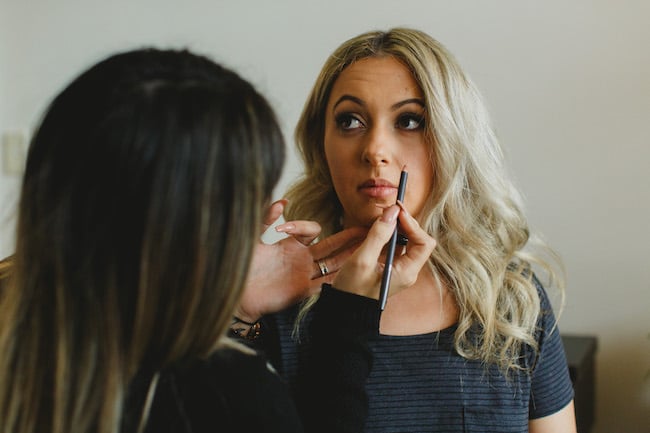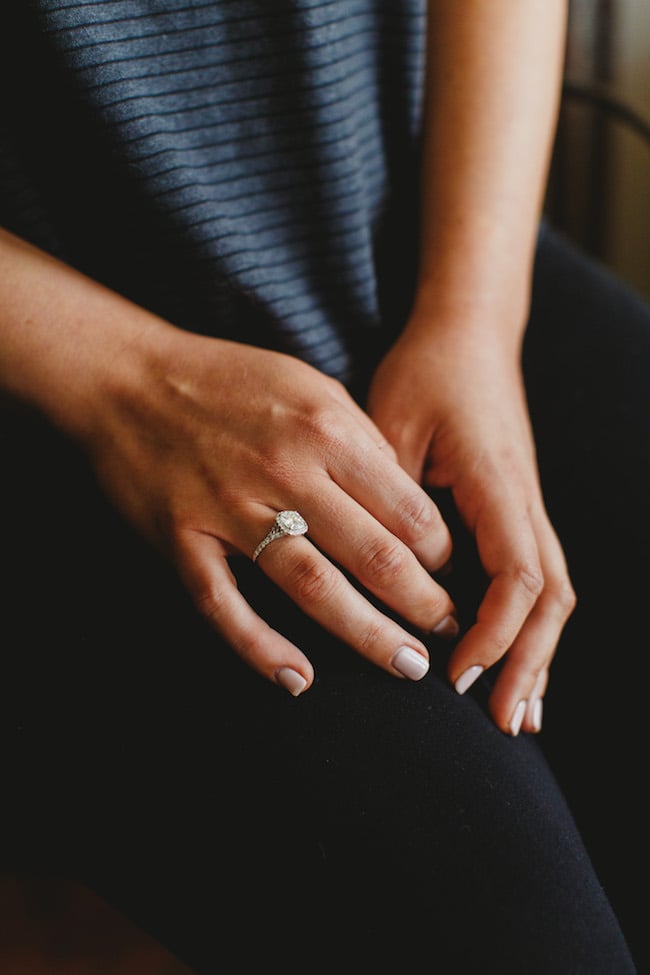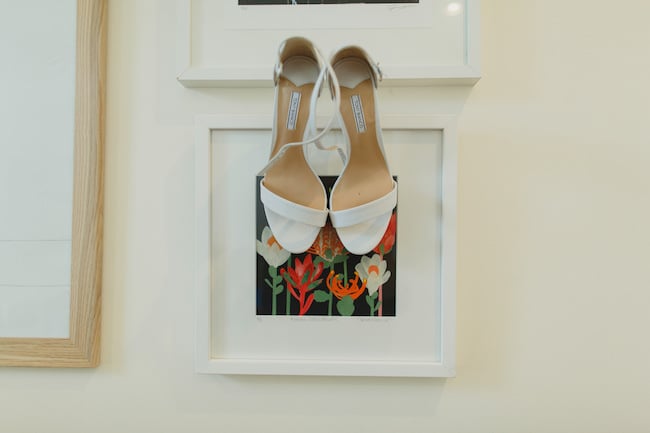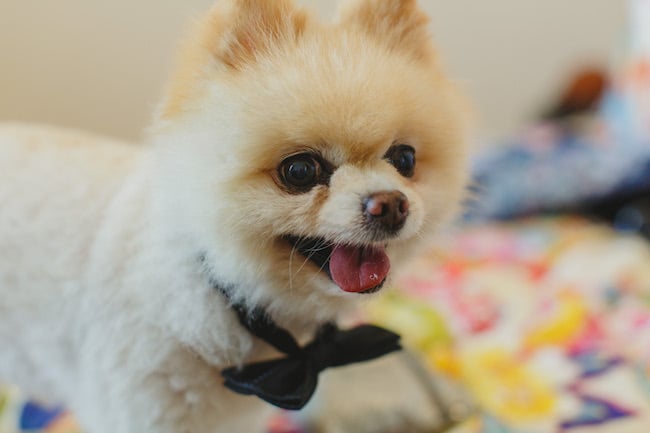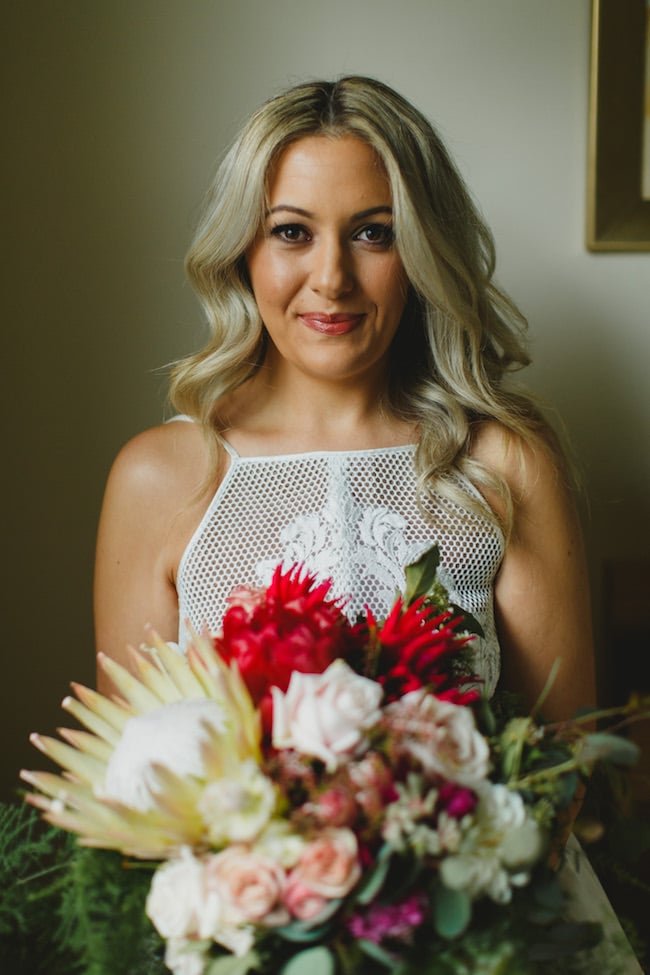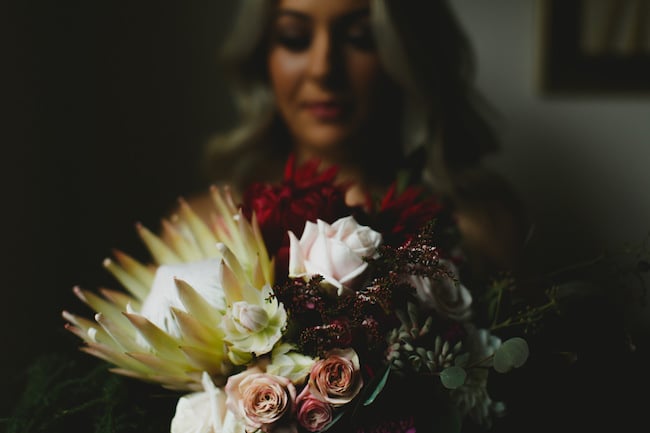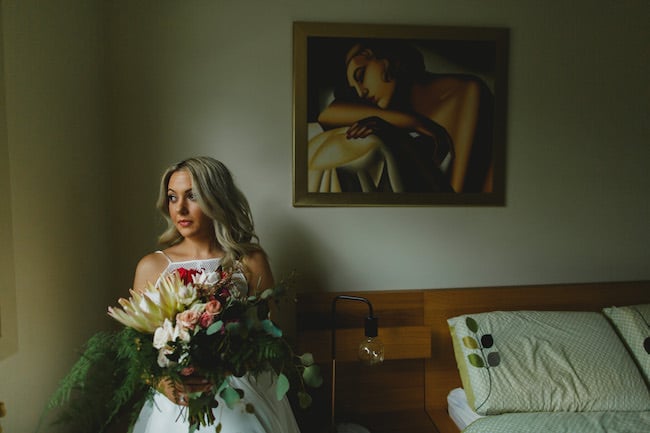 Wedding makeup: Jackie Franks Makeup Artist
Wedding hair: Alex Moses
Wedding shoes: White Tony Bianco heels, "on sale at Wanted for $20!"
Jewellery: "An aquamarine pair of earrings my Mum lent me for the day as something old, blue and borrowed."
Veil: Couture by Francesca in Leichhardt, "because my dress was fairly plain, we added a veil with a little bling. It was white tulle covered in tiny pearls. It's my favourite part of my outfit - it's even been other brides 'something borrowed!'"
"I wanted to look like me for my wedding, but on a good hair day. I wasn't really the kind who had dreamed about my wedding since I was a little girl, so when I went to try dresses on, or had my hair and makeup trials, I knew I wanted something simple, but wasn't too sure what. I'm glad I worked with a group of women who got me and my style."
"There is so much buildup to the day- the fittings, hair appointments, make up trials, trying to find bridesmaid dresses - a part of me was just so relieved all the primping and planning was over and I could finally say that I had married my best friend."
The bridal party.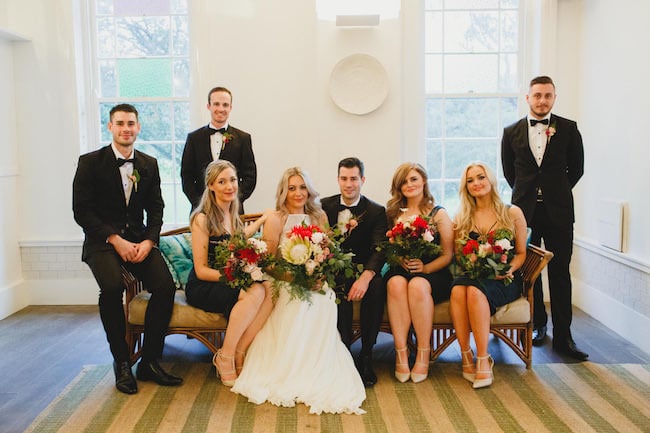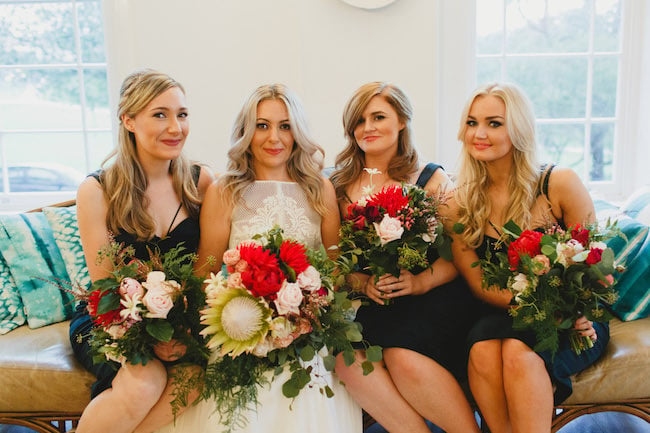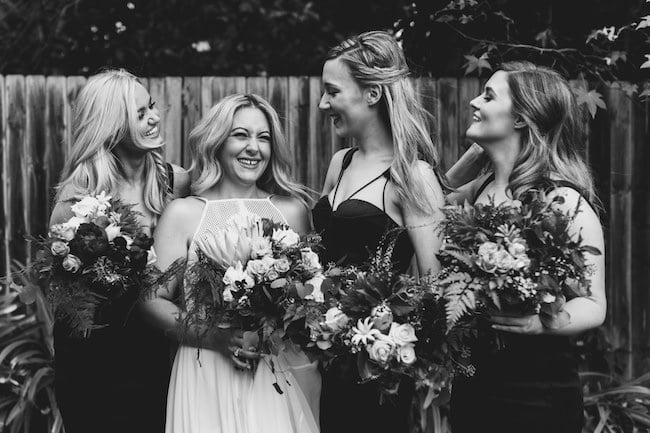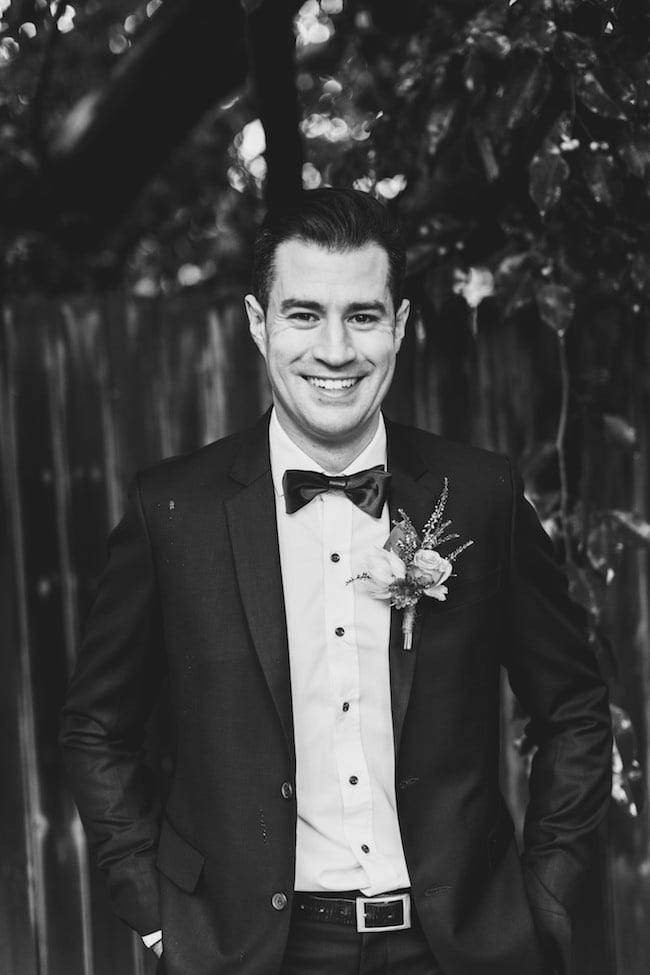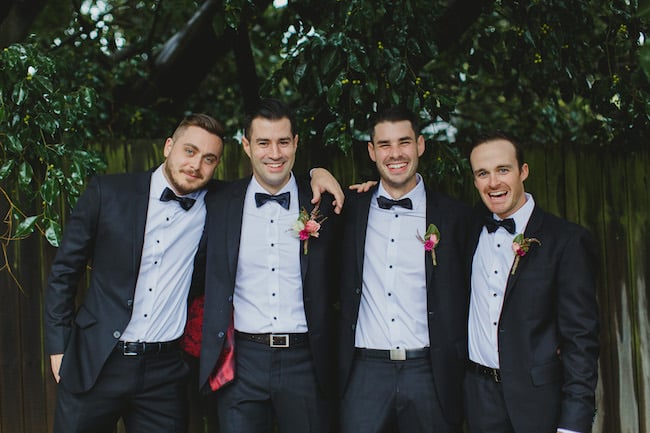 Bridesmaid dress and details: Green SHEIKE dresses, The ICONIC shoes, Colette Hayman gold belts and Mimco earrings
Groom's outfit: Black suit with red silk lining, white shirt and black bow tie, all custom made in Thailand
Groomsmen outfits: Exactly the same as the groom's outfit, with different buttonhole flowers
"It was fairly easy to choose my bridesmaids, I had my sister, best friend and my brother-in-law's partner who I am extremely close with. However, Matt has had almost the same group of friends since high school, so selecting only a few of his close friends to be groomsmen was slightly harder."
"I wanted my bridesmaids to be comfortable in what they were wearing, so they had the power here. The girls sent me options of stuff they liked online and we settled on one that ticked everyone's boxes.
"It was also important to use to involve our other close friends and family in the day. We had one of our close friends MC the reception and he did a wonderful job, even though it was probably something that threw him out of his comfort zone a little. We also had friends and family do readings at our ceremony."
The ceremony and reception.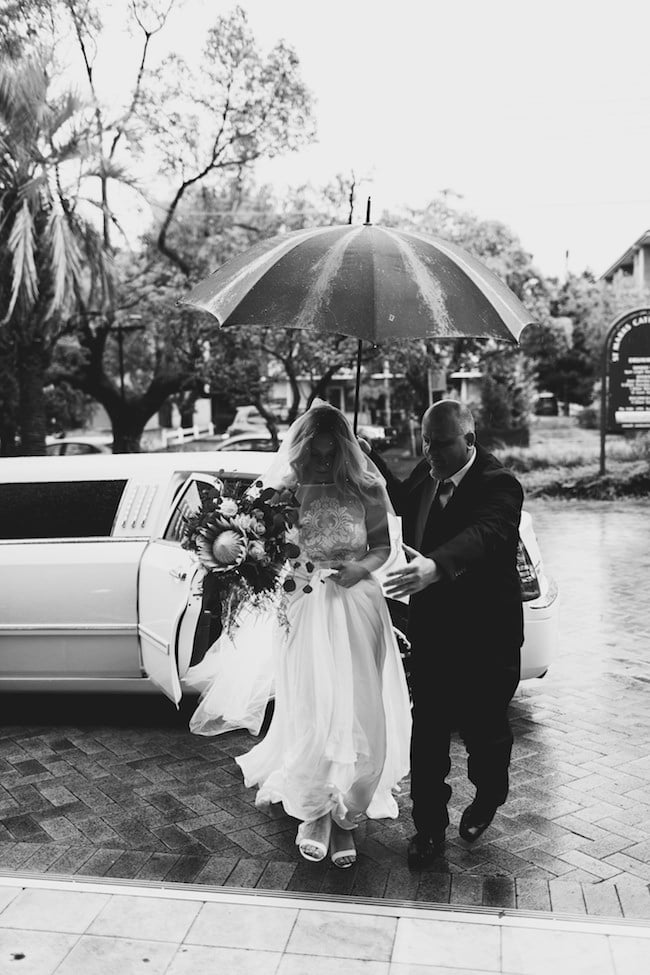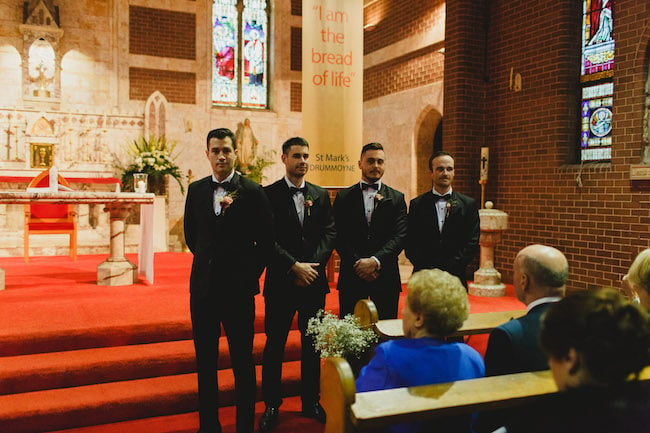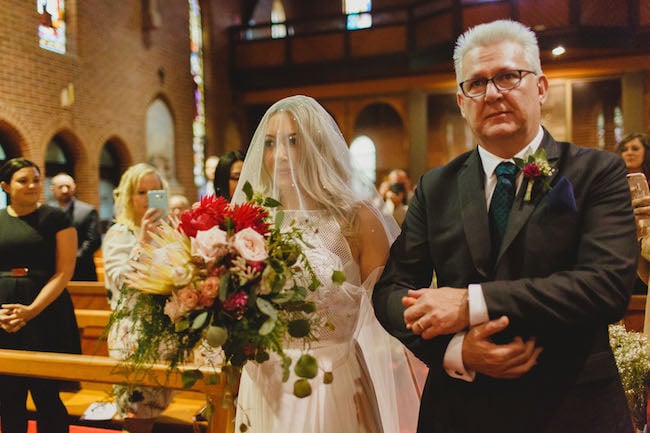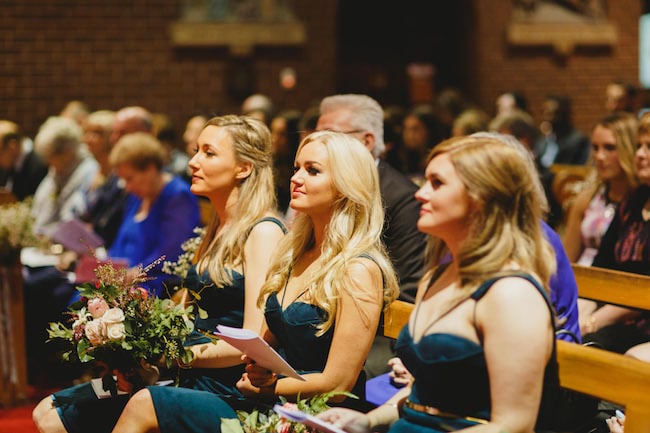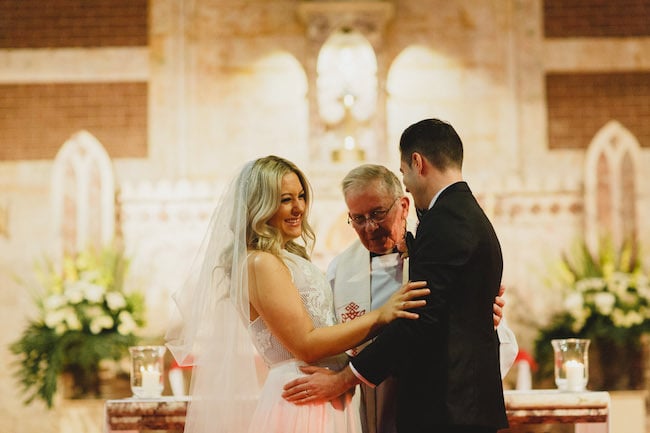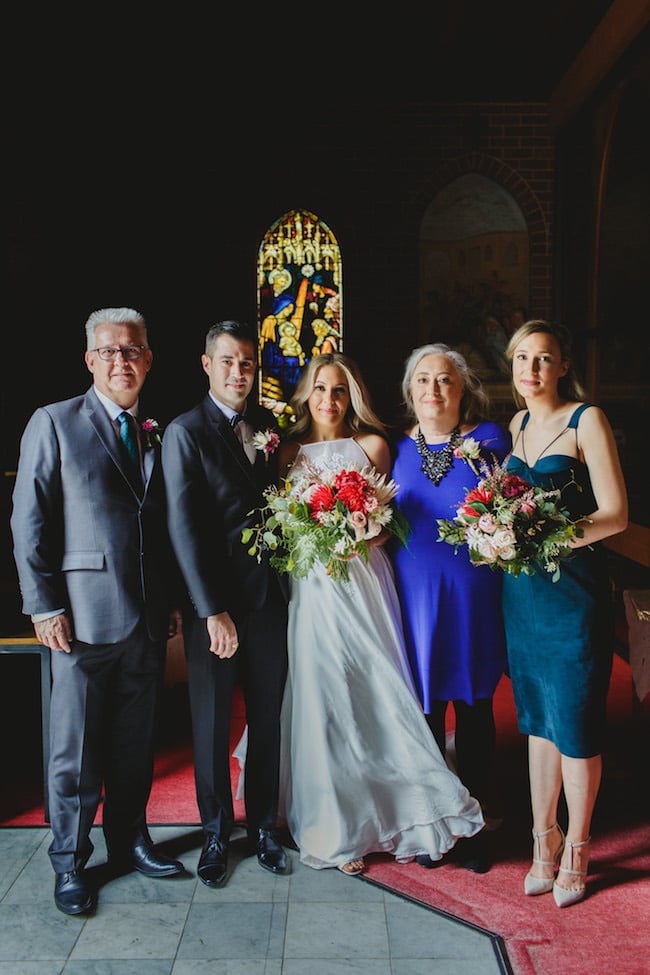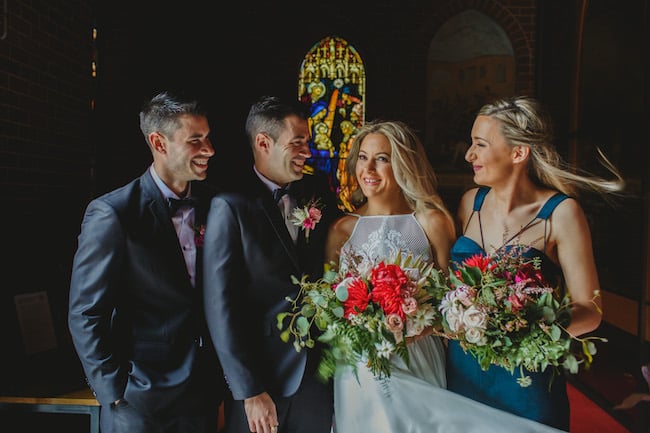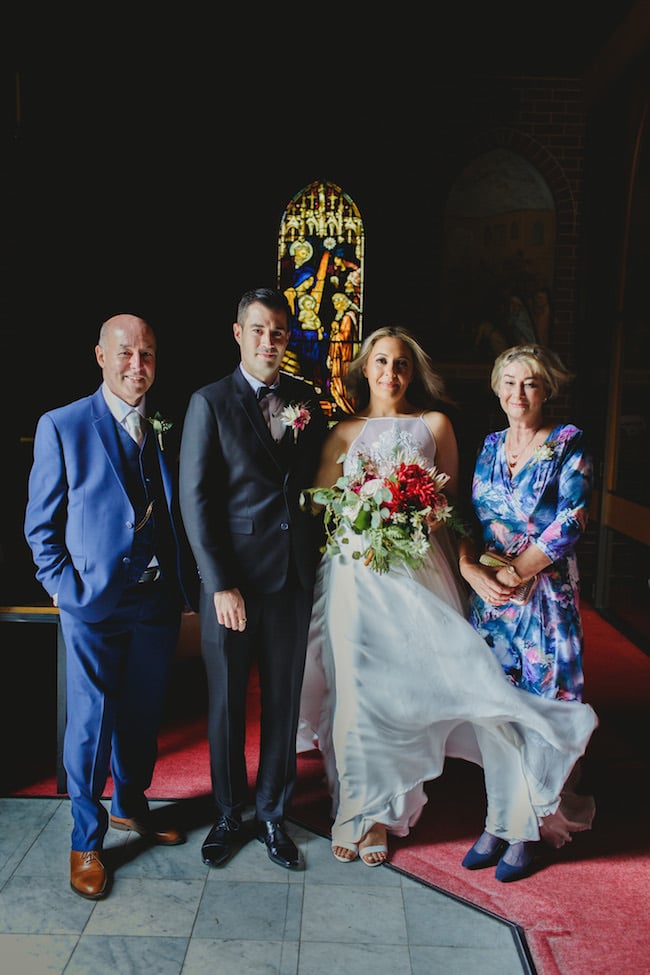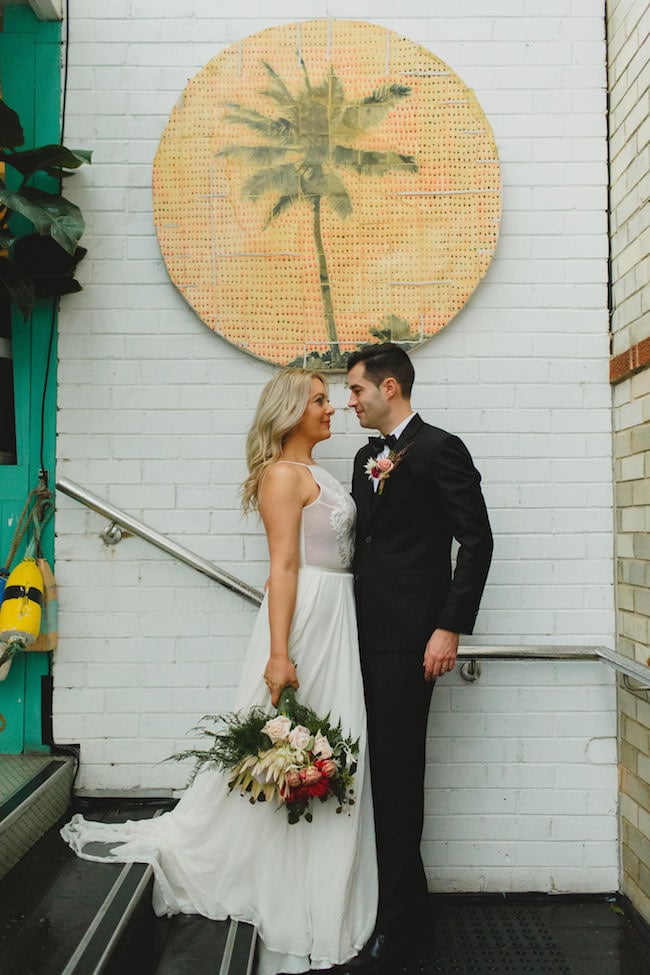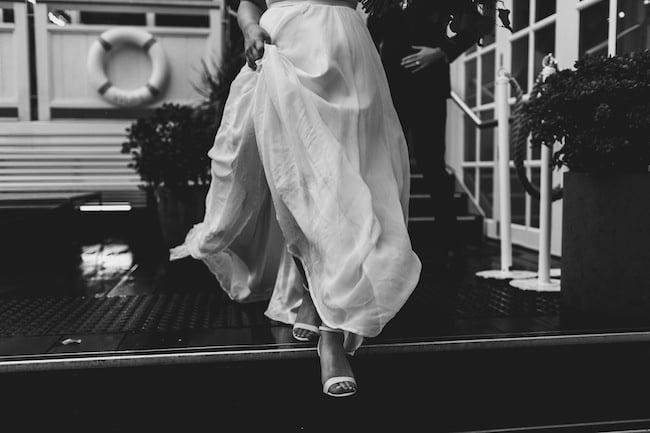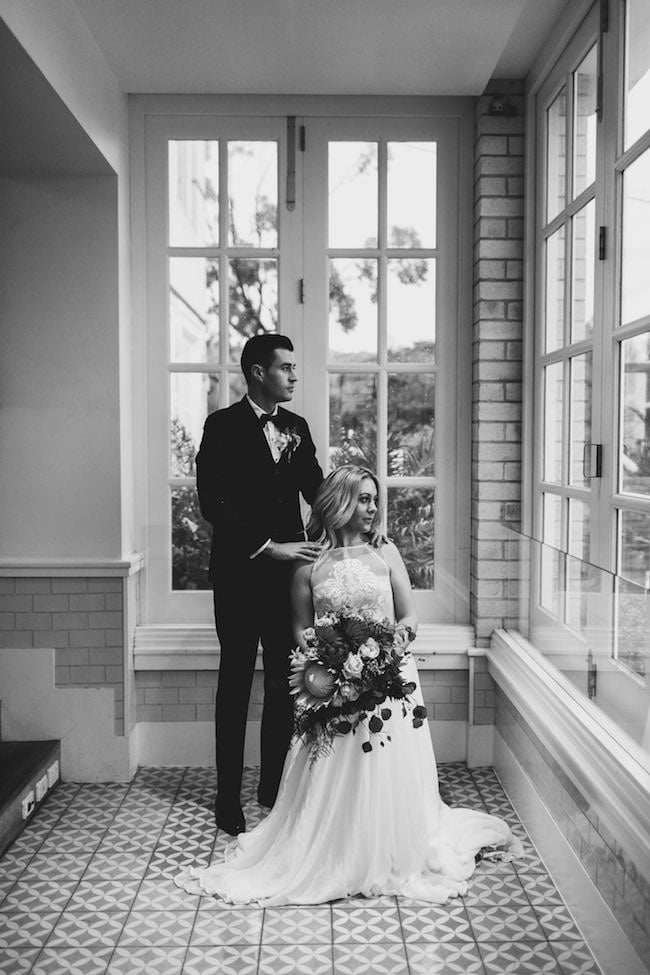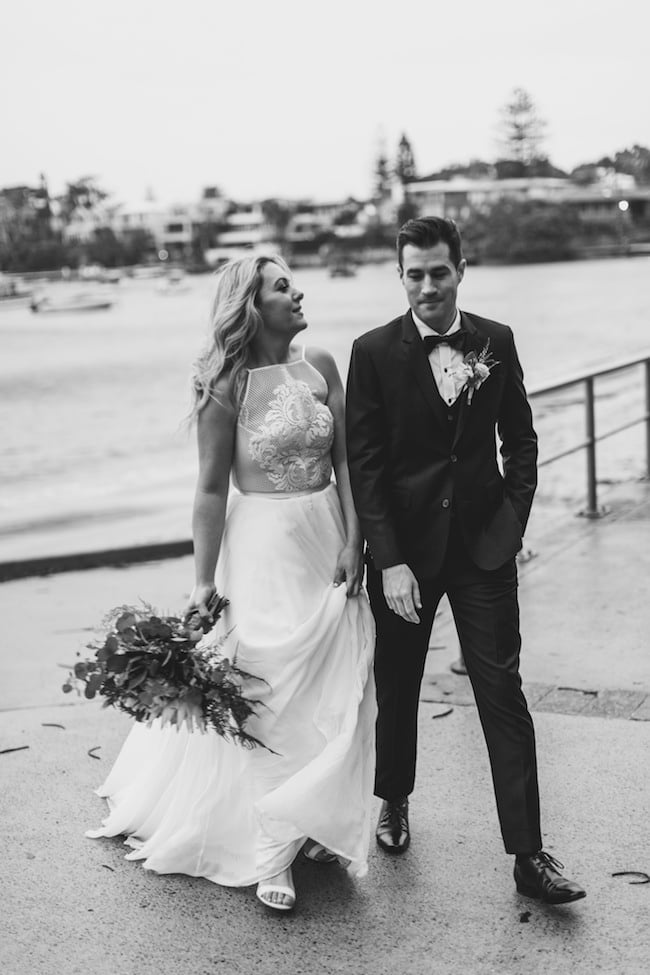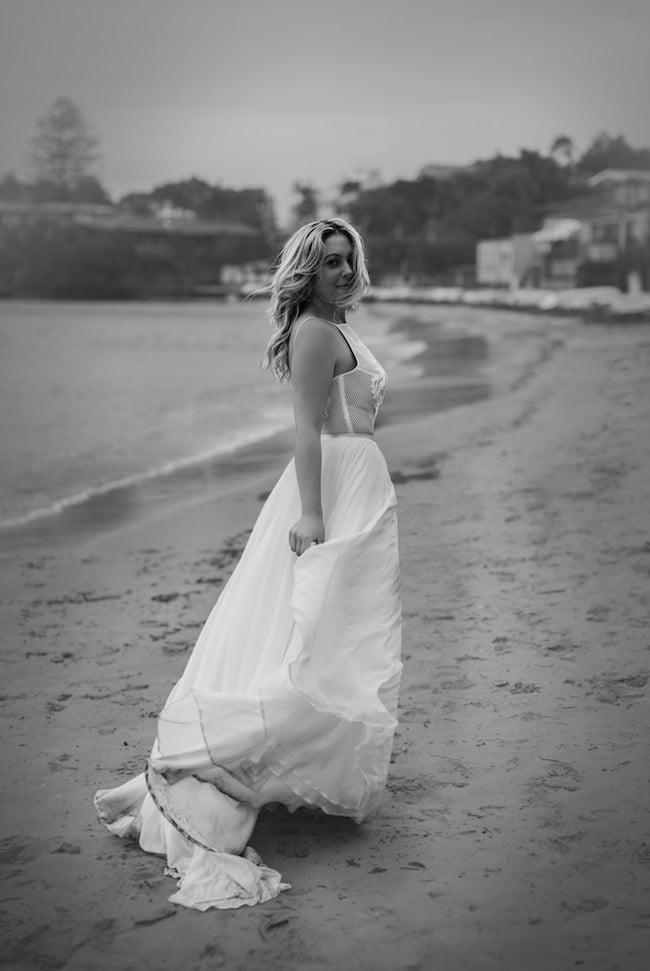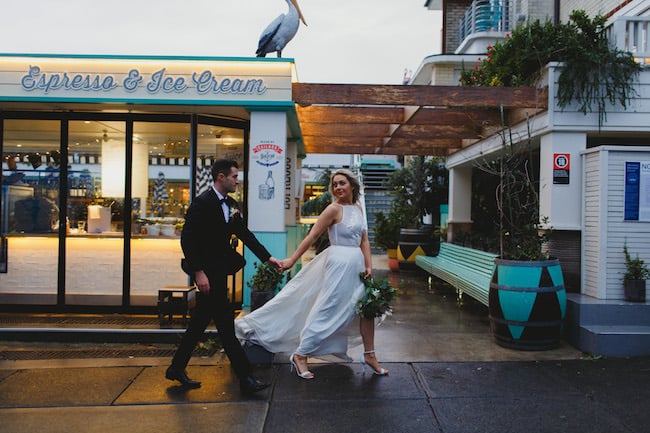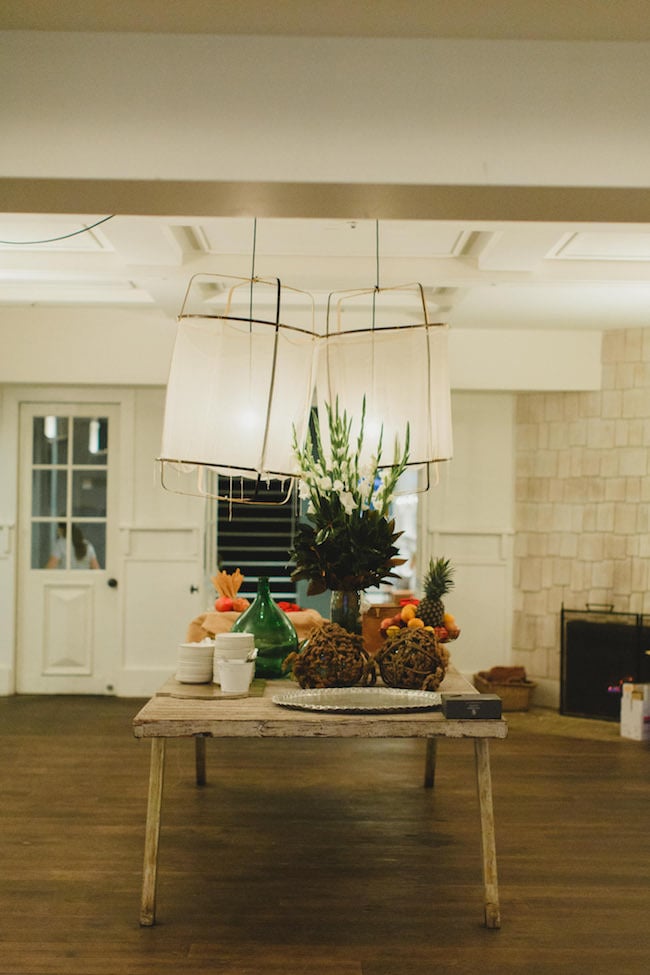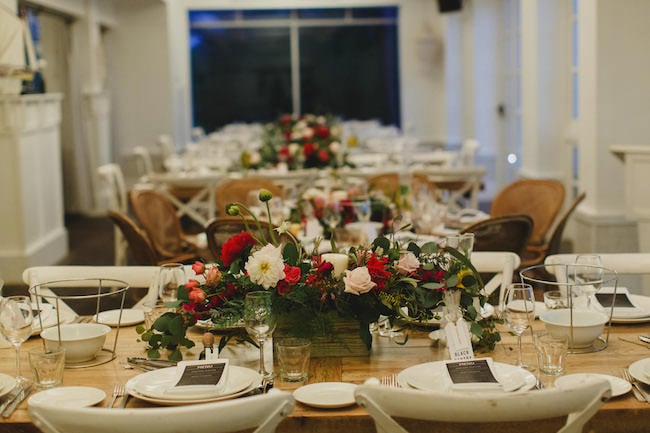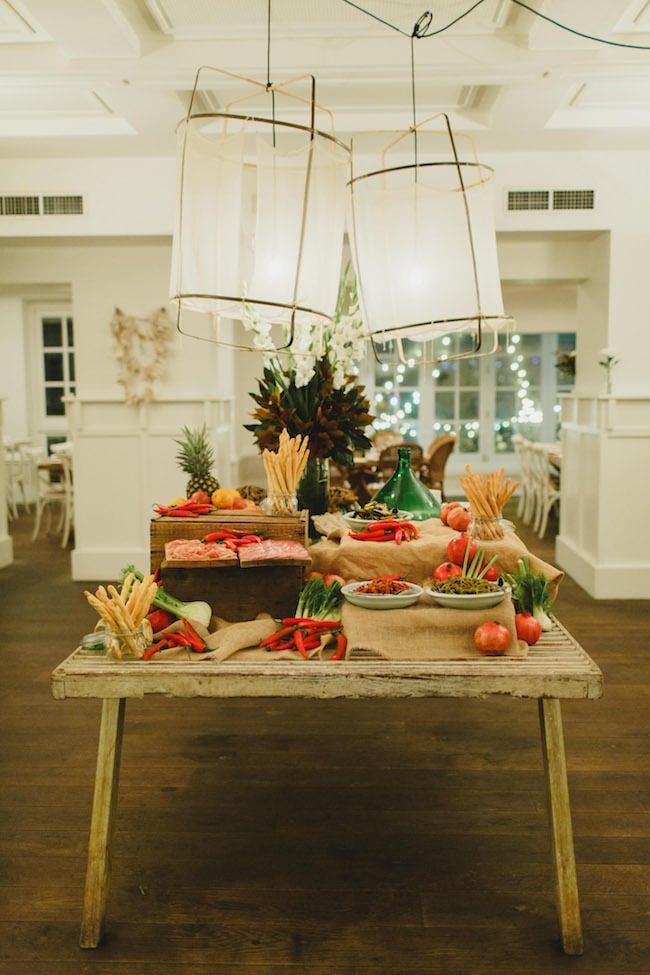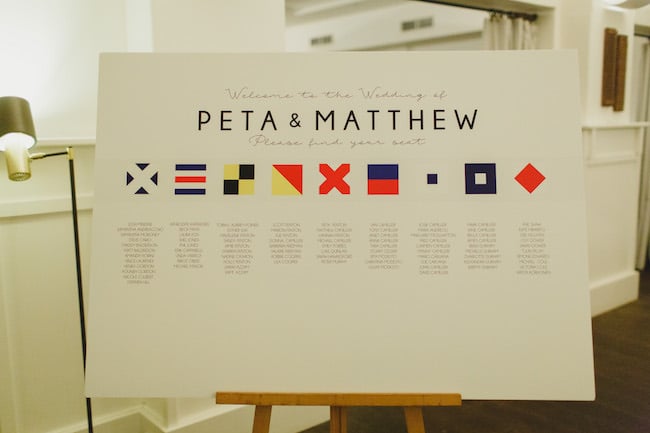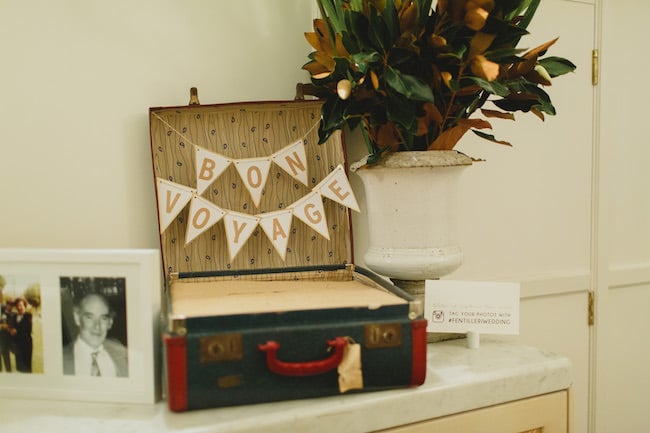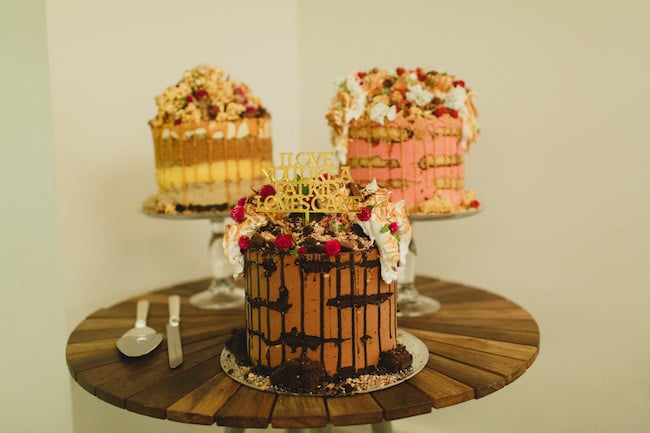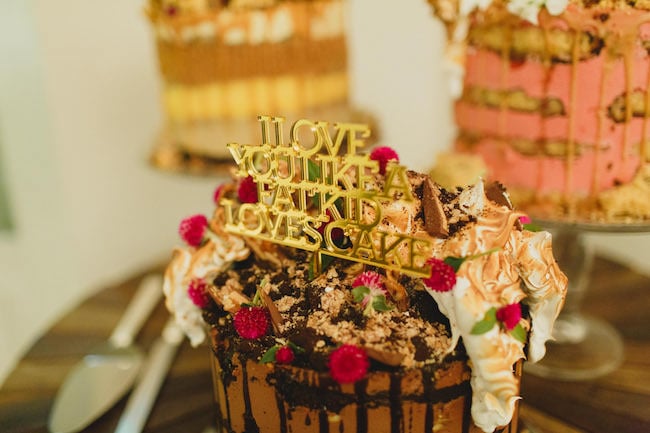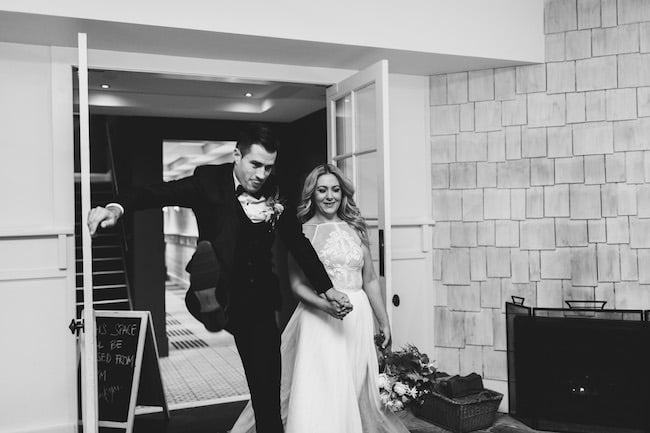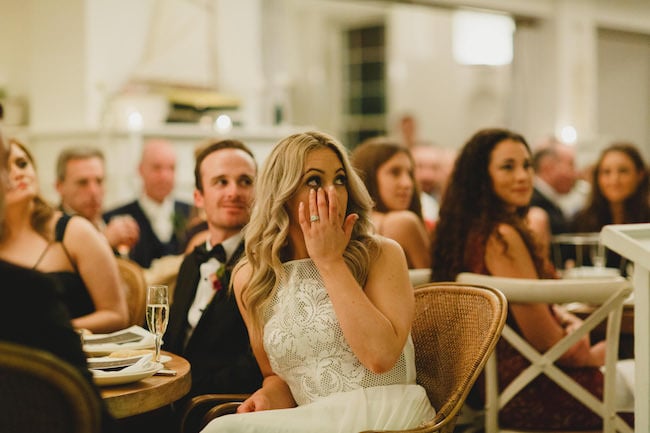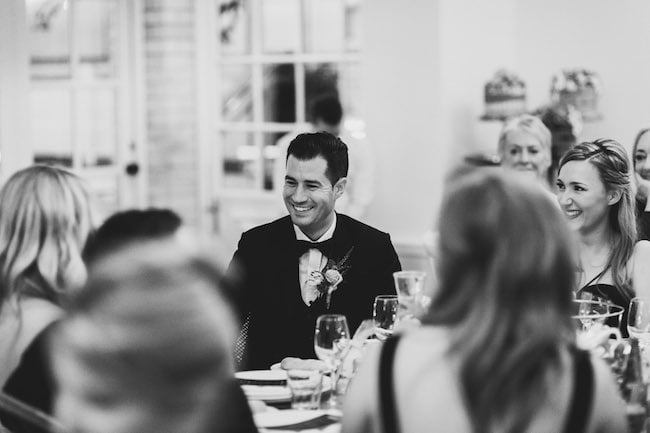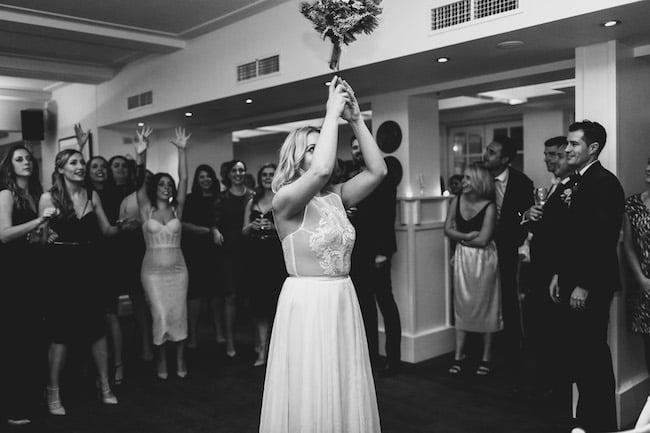 Wedding ceremony venue: St Mark's Catholic Church Drummoyne
Reception venue: Watson's Bay Boutique Hotel.
Flowers: Australian natives from Francis Floristry
Stationery: Designed by Peta's sister, printed by CBF printing.
Wedding cakes: Andy Bowdy, and a wedding topper by Communicake It 
Entertainment: Wedding DJ though We Are Your Song
"The wedding planning process was a never-ending spreadsheet that kept getting added to. Matt and I worked together to figure out what we both wanted out of the day, we both picked three things that were super important to us, mine were food, the cake and everyone having a good time. Matt's were music, food and also making sure everyone had a great time."
"The church we had out wedding ceremony at was significant to Matthew's family. They've have been going there since his grandparents migrated to Australia back in the 1950's, and Matthew's grandfather is also buried at St. Mark's, so it was a nice way to make sure he was also involved. The Church is beautiful, so it was an easy choice to include such a large part of Matt's family's history in our day.
"We chose The Watson's Bay Hotel for our reception because of its style. Matt and I are pretty simple and didn't want to have to do to much to anywhere that we booked (especially as the reception is such a big cost) so the styling at Watson's Bay was perfect.
"I didn't know much about flowers, other than that I didn't want Gerberas. I let the florist work her magic, she did an amazing job! My sister is a brilliant designer, she was a print maker at uni and has a flare for styling, so she designed all the stationary we needed and I got it printed through a contact I had made at work.
"Cake is my thing, so I had three wedding cakes by Andy Bowdy, each with their own name. We had:
DAMO: Banana cake, peanut butter cookie cream, dulce de leche, vanilla cream, passionfruit curd, banana cream, caramelised popcorn, choc peanut crumb, salted caramel drizzle
TONY: Cocoa nib cake, raspberry mousse, baked cheesecake, salted caramel, lemon jam, candied hazelnut, milk crumb
KARL: Chocolate fudge cake, salted caramel, roasted peanuts, chocolate mousse, snickers, chocolate cookie crumb, chocolate fudge drizzle
"Music is Matt's thing, so having the right kind of DJ was important. We booked a bespoke Wedding DJ though We Are Your Song, and they were fantastic."
The moments that made Peta and Matt's wedding day special.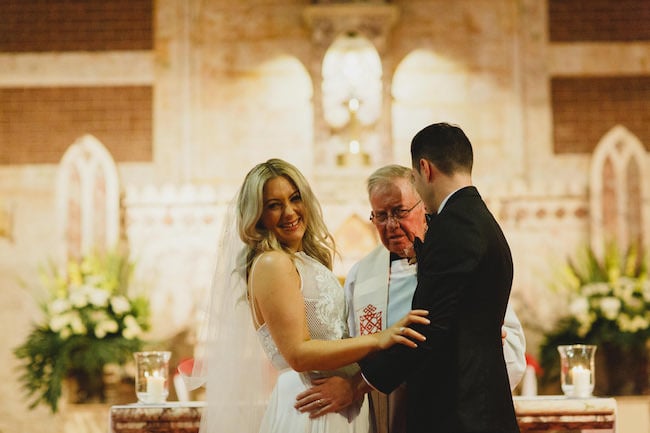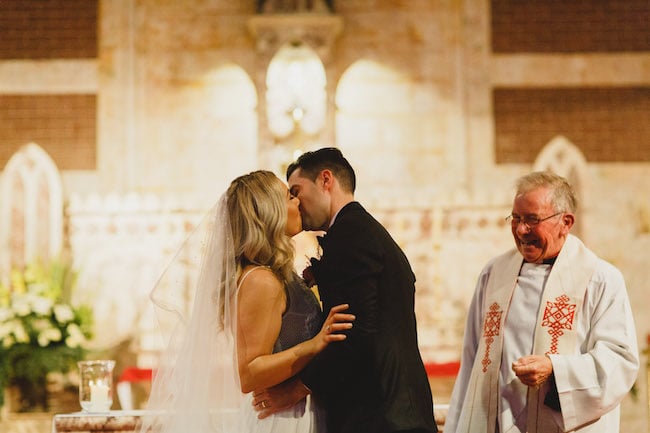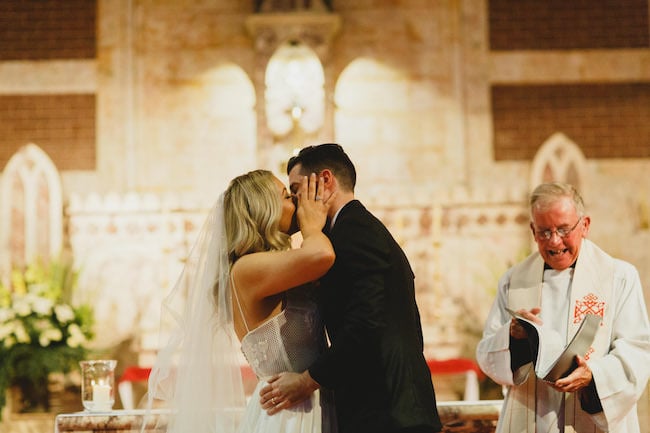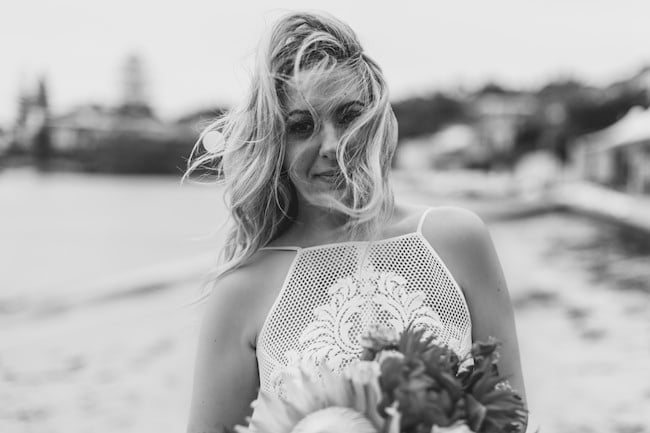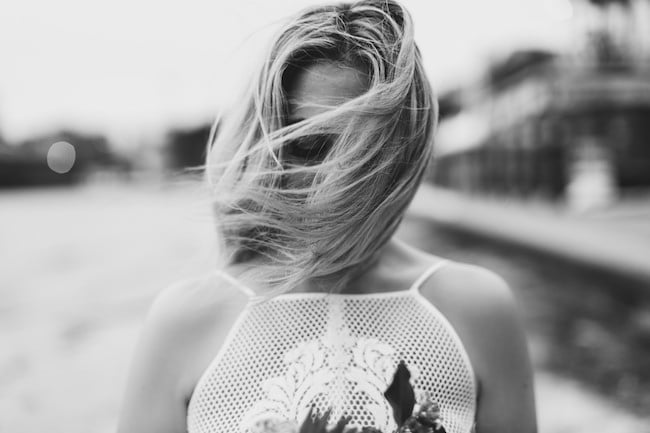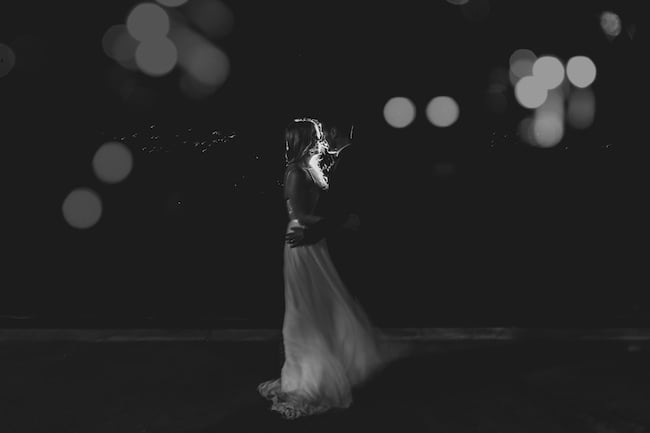 "We woke up on the morning of our wedding to news headlines of "DO NOT leave your house unless absolutely necessary!" The weather was torrential, Sydney was being pelted with a months' worth of rain and wind in one day. Our day. That wasn't ideal, but it was something that was out of our hands. I woke up on the morning and have never felt more excited in my life. There were no nerves, just pure excitement."
"Although Matt and I had a wedding rehearsal with our bridal party and the Monsignor, we hadn't done it with the music. When the bridesmaids and I arrived at the church and my entrance music started to play, I quickly knew that something had gone astray. I had selected a few songs from String Quartet on Spotify that do acoustic versions of pop culture songs. The bridal party and I were meant to walk in to Sam Smith. What was playing was Thugz Mansions. It made for a few giggles though.
"Matt and I also buggered up our first kiss. After always seeing the priest saying, "You may now kiss your bride" in the movies, I was a little taken aback when Matt just leaned in for a smooch without the prompt! That definitely had the whole church in a giggle, including the priest.
"The horrible weather probably added to the memories of the day too. It was that bad, entry to Watson's Bay was limited due to power lines coming down on one of the main roads. Whenw e opened the doors of the church, all you could see was apocalypse-style weather outside.

"It was also super special to have dad by my side walking me down the aisle on such a big day. I'd asked mum to walk with us, but she wanted to give dad his moment. Our first dance song was 'Crazy For You' by Adele. Adele is a queen, how could our first dance not be to her only happy in love song?!"
Would Peta and Matt change anything about their wedding day?
"Despite a few things 'going wrong', there's absolutely nothing we'd change about our day. We did everything we wanted to do and had a party with our closest family and friends. It was the perfect day.
"On the day, other than the weather, I honestly wouldn't have noticed if something went wrong. it kind of did though. Matt lost all the wedding suits on the way home from Thailand two weeks out from the wedding - instead of listening to his future wife and carrying them on as hand luggage, he decided to check them in - somewhere along the journey between Bangkok and Sydney, they got lost. THANK GOODNESS they turned up, because after a few panicked phone calls to every suit hire shop in a 25 km radius, we were told nothing was available at such short notice.
"In terms of the budget, we didn't go over the top with what we spent on our wedding. We did all the things we wanted to do with in the budget we had set. I don't think I would go back and cut anything out or change anything.
"My biggest advice would be, don't sweat the small stuff. No one but you will notice that you haven't coordinated your cutlery to the door handles or that your invitation colours didn't match the bridesmaids' dresses exactly. Have a fantastic night and soak it all up, because soon after, you will just be an old married couple!"
Wanna find out how to save money on your wedding without feeling like you're going without? Get Bridechilla Aleisha McCormack's advice in your ears below with the latest episode of Hitched.
Love weddings or getting married and need to ask all the questions about venues, flowers, photographers, wedding dresses, EVERYTHING? Come join the Hitched Facebook group.
All images supplied by the couple and  Nina Claire.