The parents of 10-year-old Caleb Schwab have spoken for the first time since he was tragically killed at the Schlitterbahn water park in Kansas City last August.
Scott and Michele Schwab had taken their four sons to the water park for a family day out. Caleb and his 12-year-old brother Nathan raced straight for the Verrückt water slide.
The slide, which is billed as the 'world's tallest slide', stands at over 51 metres high.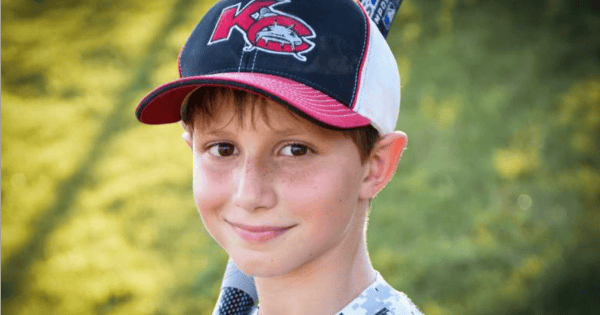 The slide's name, Verrückt, means 'insane' in German.
Scott, a Kansas State representative, told Good Morning America he told the two boys to "stick together" before the ride.
"Six went to the park and five came back," Scott said.
"Before they took off I said, 'Brother's stick together'. He said, 'I know Dad'. I said, 'Look at me, brother's stick together'."
It was the last time he saw his 10-year-old son alive.