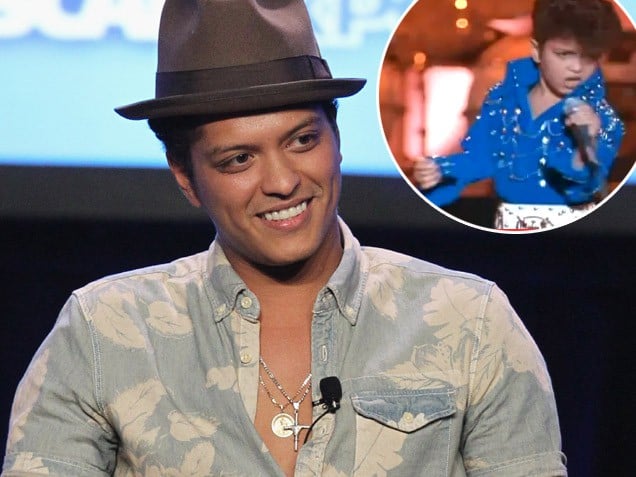 Anyone who loves Bruno Mars knows that he's quite the charmer. But finally we have proof that the singer's cuteness dates all the way back to the early '90s!
Watch this irresistible clip from the 1992 movie Honeymoon in Vegas to see 6-year-old Mars performing as a young Elvis impersonator.
Yes, it is as cute as it sounds. He serenades the crowd with "Can't Help Falling in Love" and actually does a pretty spot-on impression of the King. That's to be expected, though, because his uncle was an Elvis impersonator. And, by age 4, Bruno was known on Honolulu as a little Elvis. No wonder he was picked for this scene!
For those of you who need a refresher, Honeymoon in Vegas stars Sarah Jessica Parker, Nicolas Cage and James Caan. The film heads to Hawaii after Caan's character realizes that Parker looks a whole lot like his late wife and he tries to seduce her, which explains why Mars was brought into the film.
Is it too much to ask for him to do another awesome Elvis impersonation now that he's more than two decades older?