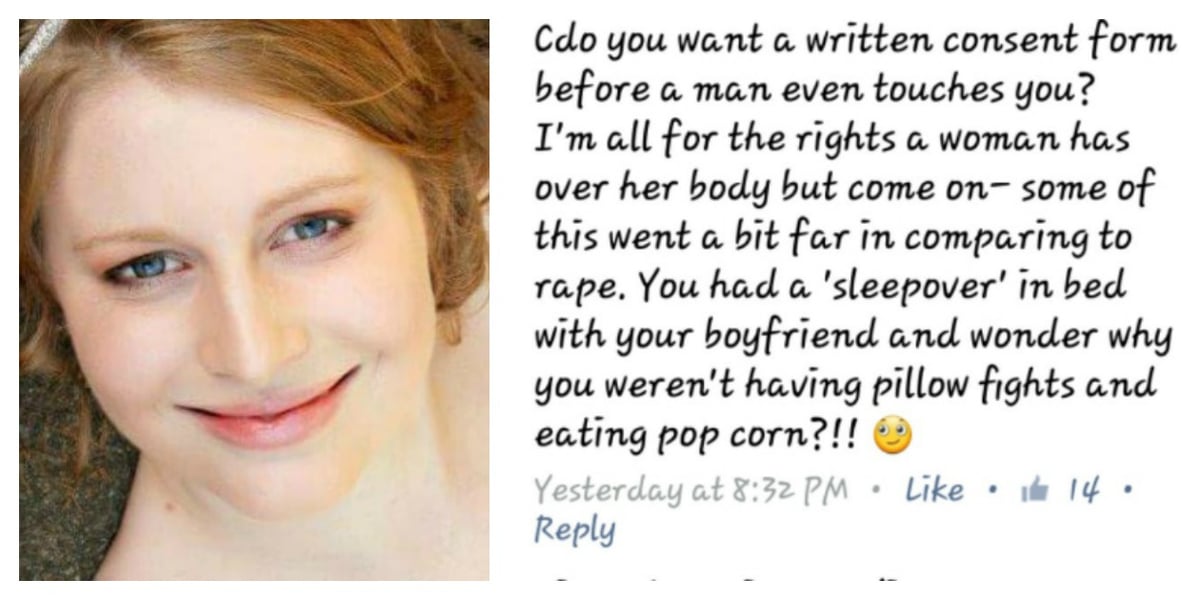 Trigger Warning: This post deals with rape and sexual assault.
As many of you are aware, my article "Was It Rape?" was published on Mamamia and YouShare Project recently.
Both sites didn't really change any of my wording, but if you would prefer to see the original post click here. The only real differences are the pictures and videos they used, and the ones that I did.
While I definitely expected to see a lot controversy surrounding the topic – as well as people weighing in on their judgement of was it or wasn't it, I was deeply alarmed about the number of comments who either clearly didn't read the post (like this guy):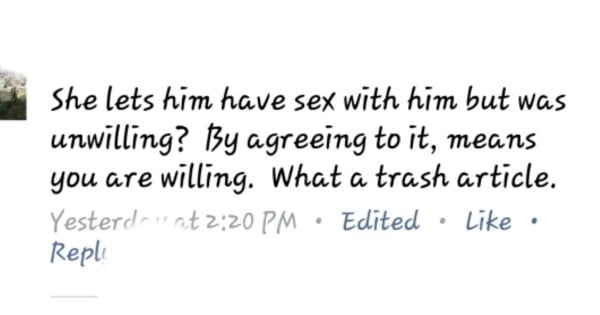 Or people that missed the point entirely.