Last month, Gable Tostee was found not guilty of the murder of Warriena Wright, who died after falling from the balcony of his 14th floor Gold Coast apartment in 2014.
It was a tense case that ran high with emotion and divided public opinion. But whatever your personal view, the verdict was passed. He was found not guilty.
With the legal case behind him, now is a time for him to be quiet. Now is a time for him to be considerate and stay away from the spotlight, out of respect for Warriena Wright, her heartbroken family, and grieving friends.
Now is not a time to be boasting on social media about conquering an indulgent mega 'godfather' milkshake. It's certainly not the time to be giving a gruesome, paid, interview to 60 Minutes.
A short preview of the distasteful interview aired last night ahead of next Sunday's episode.
It was chilling, and without a shadow of a doubt, too soon.
A sweating Tostee doesn't look comfortable in his innocence, or in front of the camera. He stares, cold, blank and vacuous as a recording of Warriena's desperate screams is played; the graphic mobile phone recording that he made himself which formed a key piece of evidence in the trial.
She can be heard yelling 'no' 33 times. Every time we listen to her plead, it makes us wish he'd acted differently, yet again.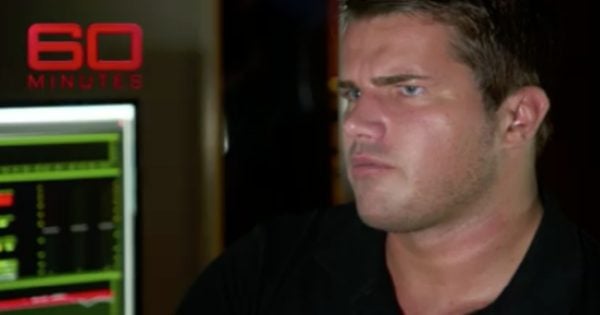 When interviewer Liam Bartlett asks about this, Tostee stammers and replies, "Yeah, she was err, certainly trying to make a lot of noise."