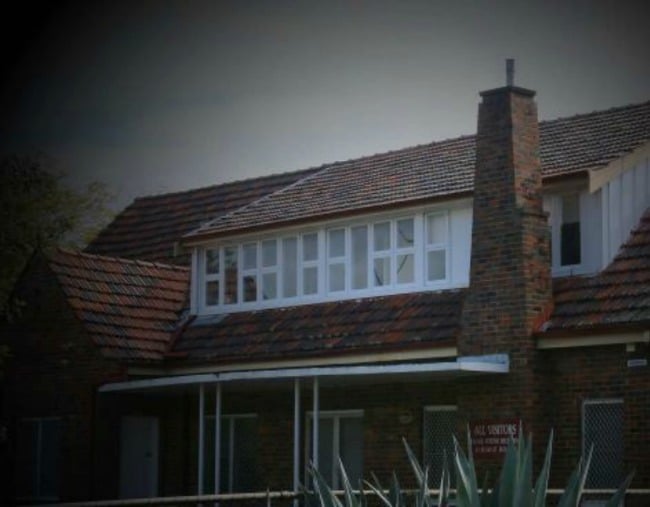 When children arrived at Warminda Hostel, located in East Victoria Park, Western Australia, they likely thought it was too good to be true.
The hostel was a refuge for children who were wards of the state between the 1970s and 1980s. Photographs from the time feature a house with four bedrooms, a tennis and basketball court, and a swimming pool; an image that might be enticing, if it weren't for the knowledge of what happened within it.
Martin James Cooper, as reported by the ABC, was the 'hostel parent', caring for both boys and girls between the ages of 11 and 16, who had spent most of their lives moving from home to home.
But Warminda would not be the sanctuary these children envisaged.
This week, on the 30th of May, 66-year-old Cooper was convicted of historical child sex offences against eight children.
Now adults aged in their 50s, it has taken his victims, four men and four women, no less than 40 years to be believed.
In court, one male victim recalled his second day in Warminda Hostel. Cooper approached him after his shower, in only his underwear, embracing him from behind.
As they fell onto a bed, Cooper was said to have squeezed his genitals, instructing him not to scream.
From this moment, things only got worse.
The boy would later be indecently assaulted by Cooper, who poured petrol all over his body, including his genitals.
"I tried to fight but I couldn't," he told the court.
When he reentered the shower, he recalled his skin began to peel, his body burning all over.
"As I got dressed," he said, "the touch of cotton on wherever the skin had come off my body was just really excruciating."
Cooper, who was aged between 26 and 31 at the time, would share beer, cigarettes, and drugs with the children in his care, as well as subjecting them to pornography.
Among his crimes, was the repeated rapes of girls in his care. His youngest victim was 11 years old.
One female victim said Cooper used to tell her she was "ugly" and "looked like a pig" but that life would be easier if she just had sex with him. The abuse occurred on a regular basis, including inside the 'lock-up room', a windowless cell-like area where children would be sent as punishment.
The woman recalled trying to crawl away from her abuser, and Cooper saying to her "this is going to be really [good] for you, you're going to like this." She remembers how much she did not want to do it, and being trapped in a corner.
Cooper also forced the boys to have sex with the girls as he watched.
One boy said he attempted to alert his welfare officer and police about the abuse he was enduring, but was promptly dismissed.
Upon making the allegations, the man said, "A detective came flying out quickly and punched me in the stomach. He told me I was a welfare kid and to stop causing trouble."
Cooper's threats echoed the police response: "No one wants you," he allegedly told the young boy. "No one will believe you… I can make you disappear."
Now, 40 years on, the stories of eight children who were once wards of the state, are finally believed.
A Perth jury deliberated for almost five days, and found Cooper guilty of 30 sex crimes.
The case was uncovered by the Royal Commission into Institutional Responses to Child Sexual Abuse, which provided a platform to those who have historically been silenced.
For these men and women, their stories have been true for 40 years.
But it is a landmark moment when, finally, a court decides to believe them.