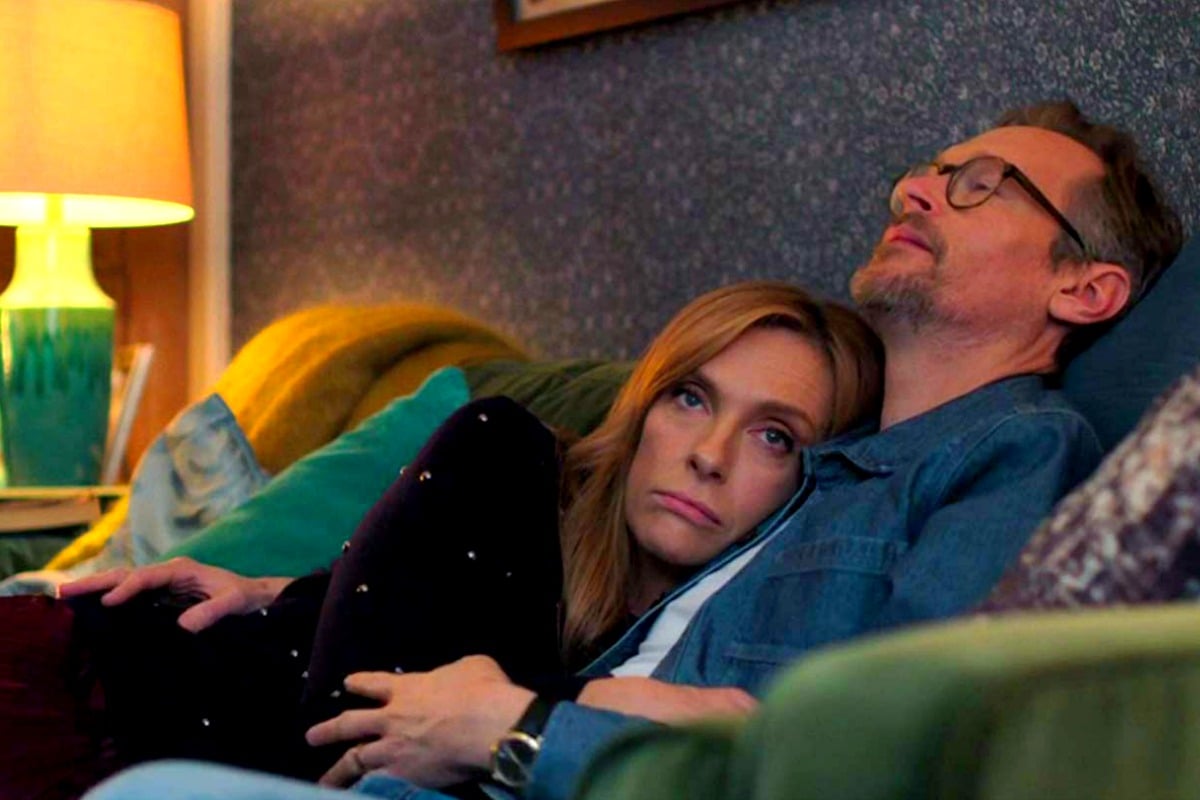 I had big plans last weekend.
Big plans of binge-watching the entire season of Bodyguard, the hit British TV drama that landed on Netflix on Wednesday.
(You are understandably wondering why I'm discussing a show completely different to the show you clicked in to read about. It'll make sense shortly.)
But these plans got derailed when, as I was scrolling through the streaming platform, I got distracted by Toni Collette's face in Wanderlust, a new drama about a married couple who decide to trial an open relationship.
I partially rolled my eyes at Netflix's trailer – it appeared to me to be just another unrealistic, shallow and gratuitously sex-riddled caricature of a struggling marriage.
Watch the full trailer in the video below. Post continues after.
But Collette's talent is a dream to watch on screen. So I allowed episode one to play on, thinking I'd just watch the first 10 minutes before reverting back to my original plan.
But before I knew it, I'd spent six hours of my life devouring the entire first season. My initial assessment was so, so very wrong. This is a show that goes deep. Far deeper than you'd expect.
The BBC series is centred on a longtime married couple, therapist Joy Richards (Toni Collette) and her teacher husband Alan (Steven Mackintosh). From the outside, their life would appear idyllic: lovely home, healthy young-adult children, solid careers, a long wedded relationship. But in the bedroom, things aren't so perfect. Following a bicycle accident, Joy finds herself completely disinterested in any intimacy with her husband.
In a bid to save their marriage, they agree to experiment sleeping with other people so their physical needs are satisfied, while still maintaining their relationship. They hope that in doing so, it could even bring back the spark and their desire for each other.