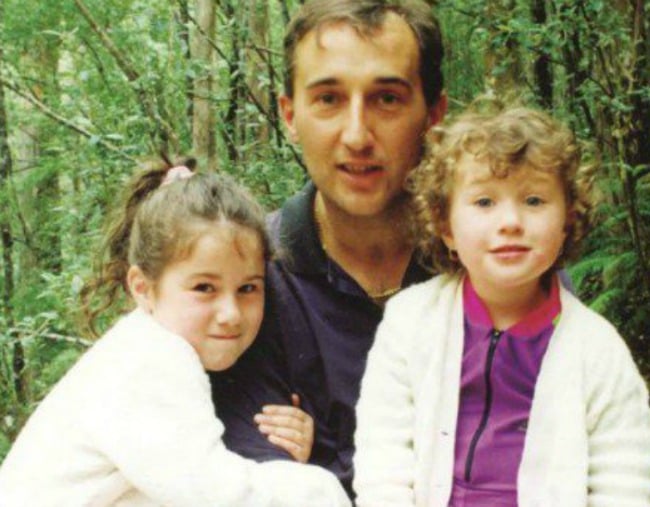 It was the day before his 34th birthday.
Walter Mikac, a father of two young daughters, was playing in a golf tournament sponsored by the pharmacy he owned in Nubeena, Tasmania. It was a Sunday, and he had suggested his wife, Nanette, take their daughters, Alannah, 6, and Madeline, 3, to the historic site of Port Arthur for the day.
In the early afternoon, Mikac heard the gunshots from across the bay.
At the time, he thought nothing of them, assuming they were part of a re-enactment. It wasn't until he was sitting in the clubhouse and a young couple ran in, shouting that people had been shot at Port Arthur, that he realised they were real.
When he arrived home, the house was empty. A family friend delivered the news that Mikac's wife and two daughters had been killed by a lone gunman who shot 35 people and wounded 23 more. Later, Mikac visited the scene, and held his loved ones.
It's a story few of us can hear about without being overwhelmed by a profound feeling of sickness. The fact that a person can wake up in the morning, on a seemingly normal day, and hours later be coming to terms with the senseless murders of the people they loved most is a thought many of us try to avoid.