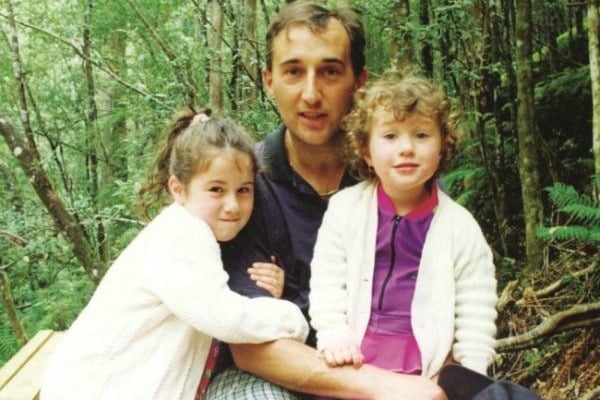 Content warning: This post contains details some readers may find triggering.
It was the day before his 34th birthday. A Sunday morning like any other.
Walter Mikac kissed his two pyjama-clad little girls and wife goodbye before heading off to play golf.
He was hosting a local tournament on the sprawling greens of a course in Tasmania. His wife, Nanette, and young daughters, Alannah, six, and Madeline, three, decided to have a picnic at the local historic site of Port Arthur where Nanette often volunteered as a ghost tour guide. They planned to meet up later that day.