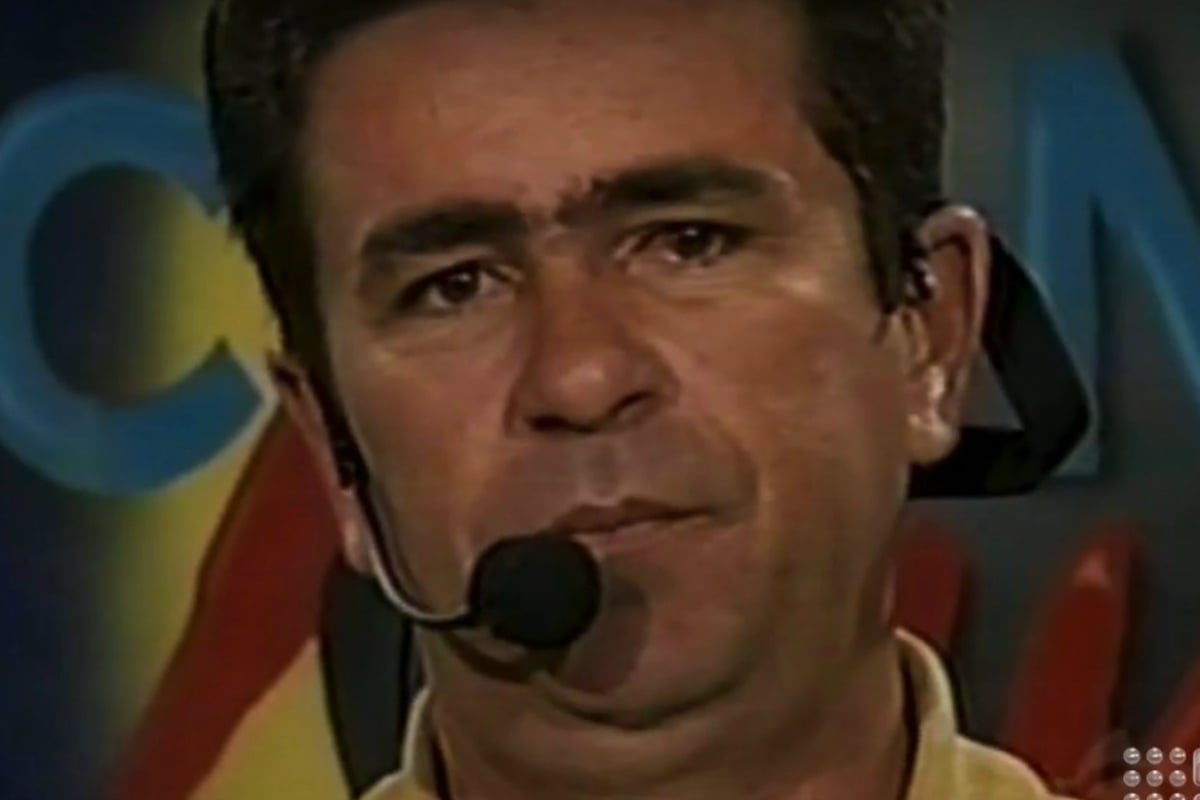 As smoke still rose from a burned body in one of Brazil's most dangerous cities, a reporter arrived on the scene and began to deliver gruesome details of the crime on air.
The body was of a man, burned alive after being set alight with gasoline, he said.
But these were details impossible to know just from looking at the charred corpse.
Karl Stefanovic investigates Wallace Souza for 60 Minutes. Post continues below video.
The report gave Brazilian police evidence of what they'd feared: That popular TV host Wallace Souza was setting up murders across the city of Manaus, on the banks of the Amazon river, to report on and bolster ratings.
Souza's TV show Canal Livre was a weird mix of lightheartedness and gruesome crimes. The program appeared to show Souza and his team following the trail of murder through the city, often arriving at crime scenes before police and airing brutal footage of the victims.
But… was it all orchestrated? 60 Minutes' Karl Stefanovic visited Brazil to report on Souza, describing it as 'one of the strangest' stories he's ever told.