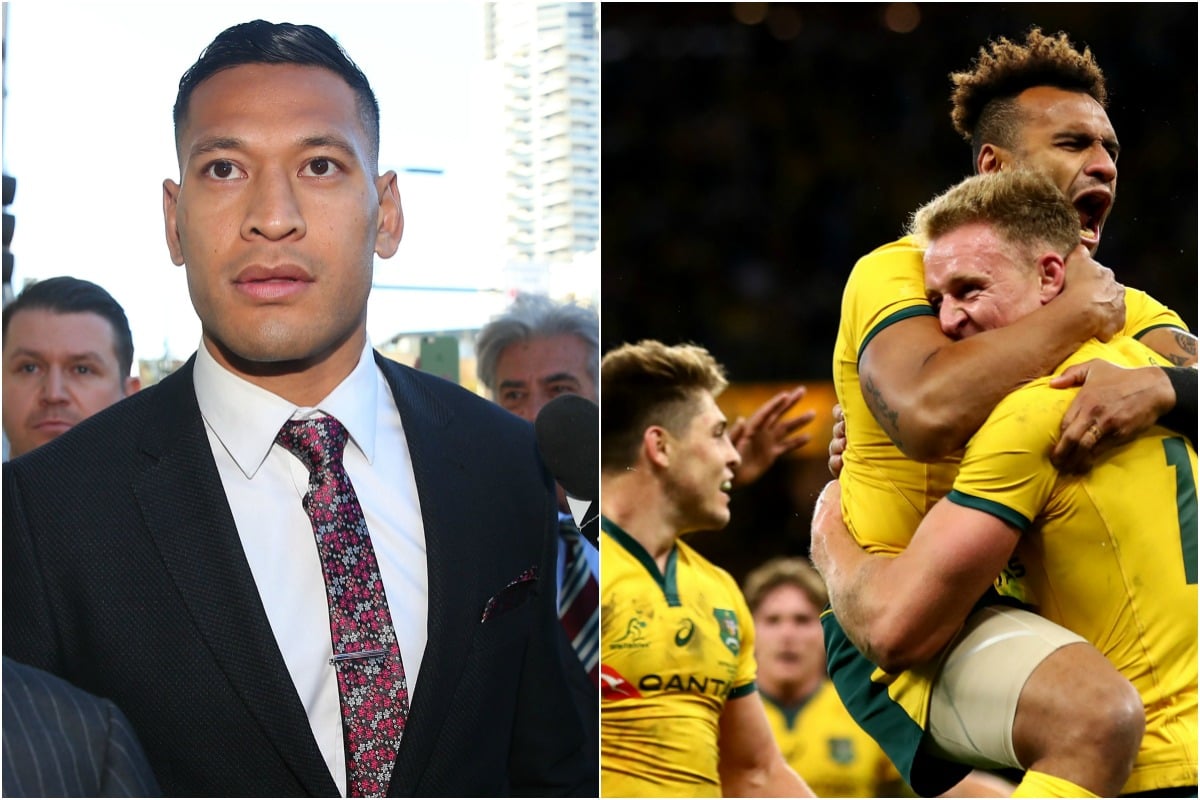 Since the May 17 sacking of Israel Folau by Rugby Australia, there's been a nervous energy amongst fans of the game.
How will the Wallabies replace the irreplaceable?
Folau has been touted as the best player on the team, and quite possibly even one of the best players in the world.
But no matter how good you are with a rugby ball, it doesn't give you a free pass to post derogatory and homophobic posts on social media saying that "drunks, homosexuals, adulterers, liars, fornicators, thieves, atheists and idolators" would go to hell unless they repented.
Israel Folau speaks to Alan Jones. Post continues after video.
Rugby Australia (rightly so) showed Folau the door and tore up his $4 million dollar contract when he refused to take back or remove the remarks, but there's no doubt that Folau's absence left a gaping big hole in the Wallabies' backline.
In the weeks since Folau's sacking, coach Michael Cheika has been scrambling to show that his team will be fighting fit for the World Cup in September, assuring they'll be fine – they just need to play with more teamwork.
"One thing I have learnt [from the Folau saga] is that team is king," he said, during a Rugby meet in Sydney.
But others weren't so sure.
"If you're an international side, let's face it, you're not scared witless by an outfit without Israel Folau," wrote Andrew Slack for the Sunday Mail. 
"They'll be less of a threat aerially without him," remarked Springboks coach Rassie Erasmus.
And he was right, South Africa thrashed us in the Rugby Championships in July, taking home a 35-17 win. We only just scraped a win out of Argentina in our next game with a 16-10 victory.