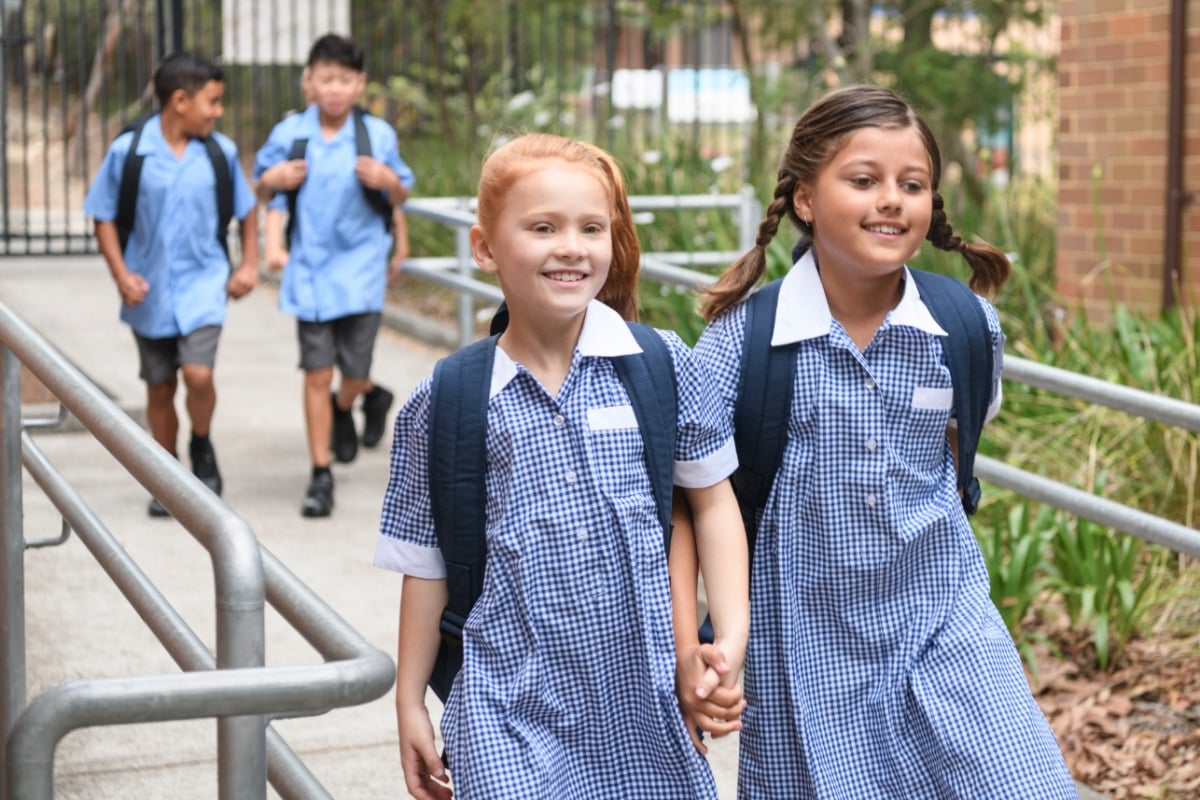 As thousands of Aussie parents prepared their kids for the first day back at school for 2019 this morning, they were given the news that perhaps they're not doing enough – or the right thing.
A new study, conducted by Australian Catholic University researchers, has found that 60 percent of children in Geelong and Melbourne, who live within 750 metres of their primary school, are driven by their parents, rather than walking or cycling there.
Because parents, who clearly don't have enough to do, are finding ways to create extra work for themselves – not.
Today discusses the study's findings. 
Speaking to The Age, lead author of the study, Dr Alison Carver, said parents seem to be dropping their children to school on their way to work, for time efficiency and convenience.
"We are not putting the blame on parents," Carver said, whilst she stressed the well-known physical and emotional benefits of exercise for children, and added that parents need to think about what their kids are missing out on.
"These kids are literally being chauffeured around everywhere. They are the back-seat generation."
Dr Carver's solution is to suggest safe drop-off and pick-up zones 800 metres of schools  – which sounds excellent – but until that happens, the 'back-seat generation' will continue.
Ouch. Way to lay on the working parent guilt, because, you know, we don't worry enough as it is that we miss out on all school gate and classroom activity.
As a working parent myself, who drops her son off at before school care to make it to the office by 8:20am each morning, I'd suggest that what most parents are thinking about in the morning is how can I ensure my kids safely make it to school and still get to work on time so I can, you know, earn a living to care for the said child.